Moscow has so much of history and heritage; even a week would not be enough in this beautiful capital which exudes real Russian charm! Since medieval times, Kremlin in Moscow has been the seat of power and has witnessed rise and fall of many kings, rulers and Tsars! Best of Moscow needs minimum 3 days, to do justice to explore the history it has endured.  
Here is Best of Moscow attractions in 3 days!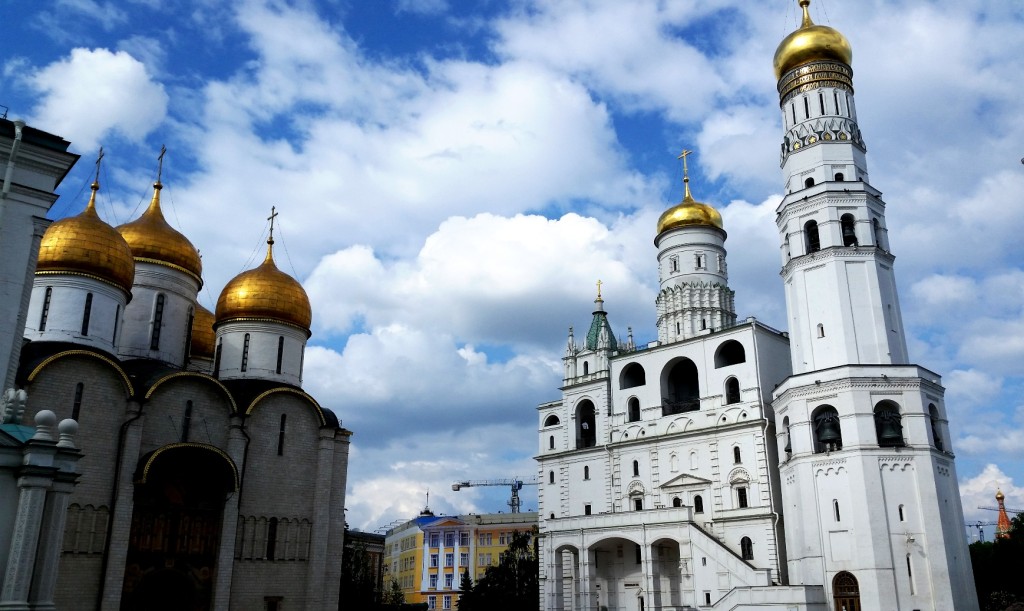 Best of Moscow Day 1
Best of Moscow begins with visiting Red Square and Kremlin.
One can start with Red Square and visit Lenin's Tomb first as the entry to the tomb closes at 1pm.  Do enter inside Kremlin and spend the afternoon exploring the Cathedral Complex. Consider visiting inside two or three churches, iconostasis and frescoes inside Church of Assumption and Annunciation are marvelous!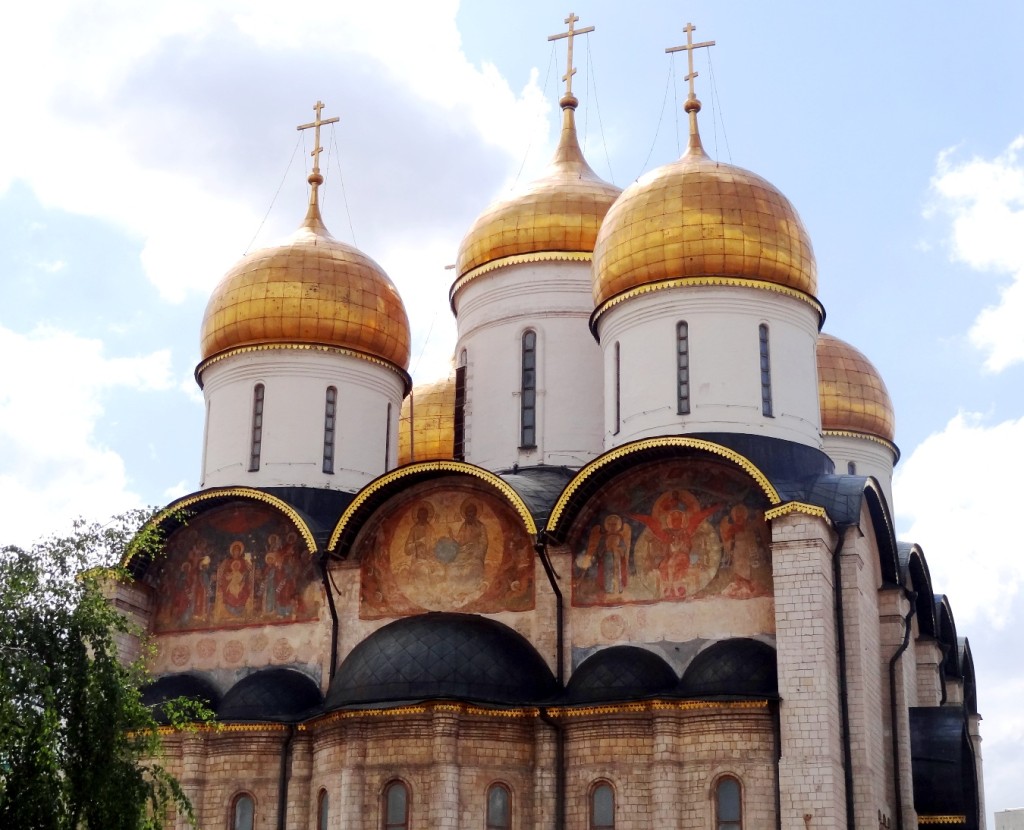 Armoury can be visited in the afternoon @2pm. After Armoury, enter into Red Square through Resurrection gate and walk towards Saint Basil's cathedral, with distinctive onion domes forming the back drop for the square.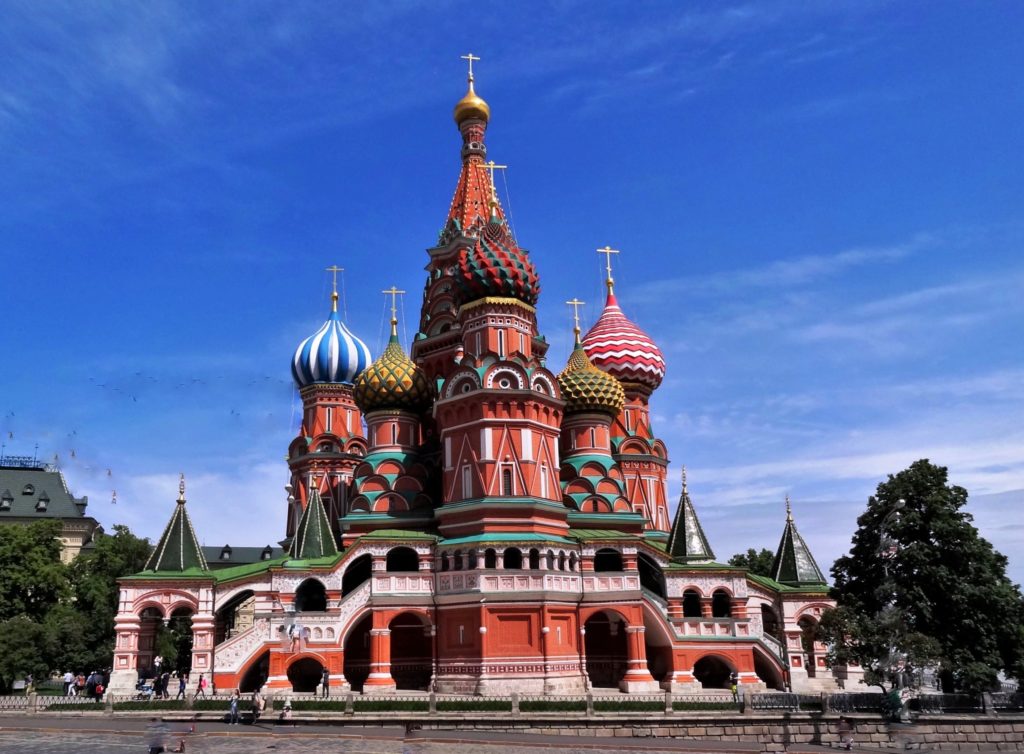 According to me, St Basil is the Best of Moscow attractions. It is impossible to take your eyes off these colorful domes. Tour inside the cathedral is recommended as well to marvel some of the most intricate frescoes and Iconostasis. After the tour, walk further up, on to the bridge crossing Moskva River.  This is a great vantage point to get great view of Kremlin and Saint Basil's Cathedral. It is a perfect place for photo opportunities.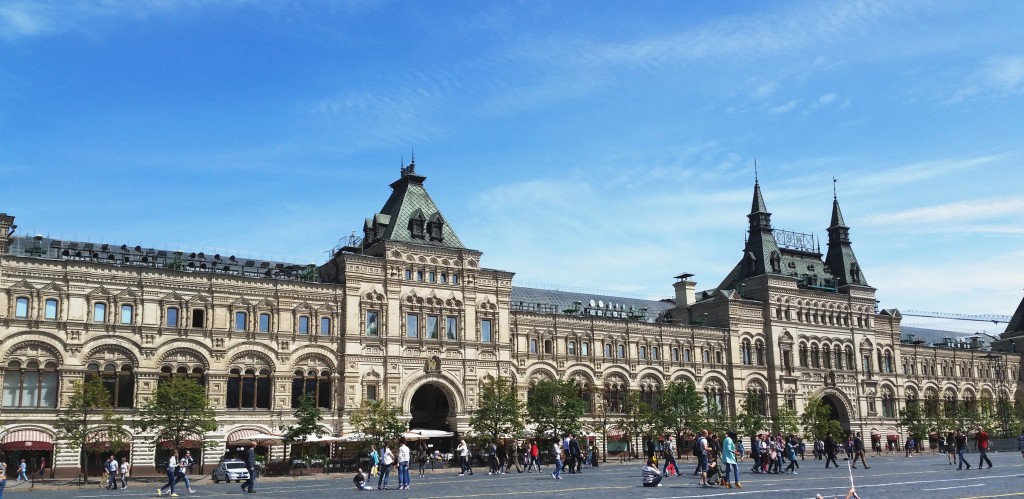 Walk back to the Red Square, spend time at Bosco Café, sipping on cocktails and a sandwich, gazing at Saint Basil's. Visit to GUM is recommended even if shopping is not on agenda. GUM is a massive state department store, which separates Kitai Gorod from Red Square. Wind up over Russian food and wines somewhere in Kitai Gorod or Tverskaya.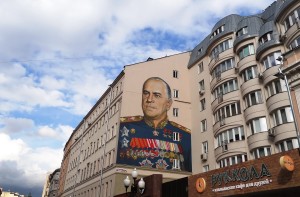 Best of Moscow Day 2
Start the day with Tretyakov Gallery. It has the largest collection of Russian art in the world. After first few hours at the gallery, head to laze on the streets of Arbat during late afternoon. It is a perfect place to buy souvenirs. You can peak into Pushkin museum, to get an idea about the Russian way of living in early 19th century.  Arbatskaya metro station is a tourist attraction and one of the must see metro stations. From there take a metro towards Kitai Gorod.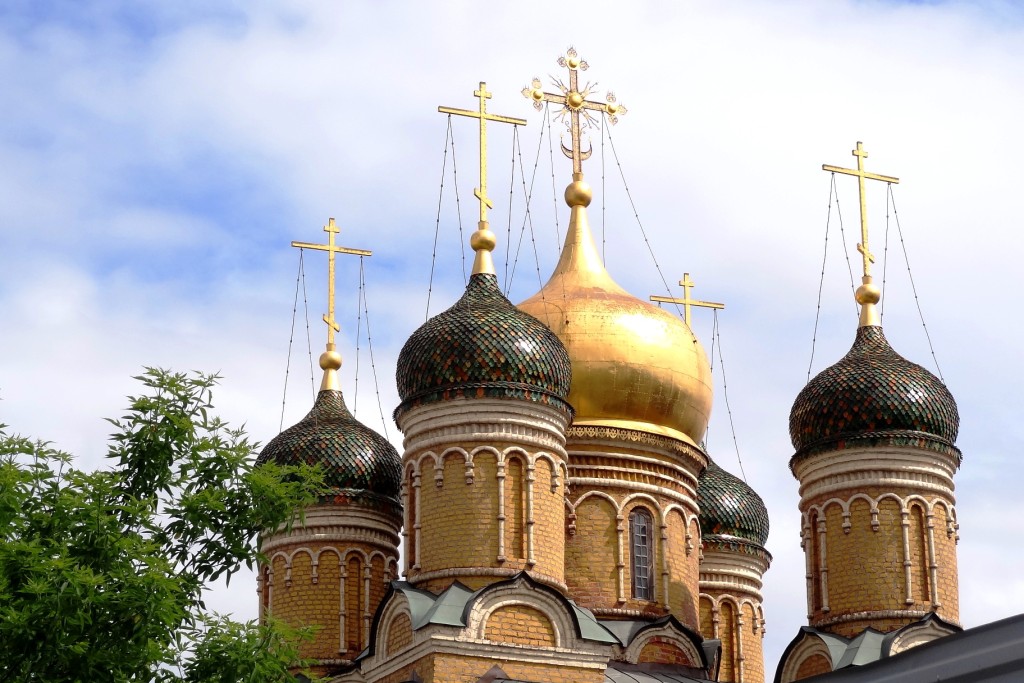 The streets of Kitai Gorod, especially Ulitsa Varvarka, are Moscow's oldest streets. These streets are lined with churches built by merchants in 16th & 17th centuries. At some point there were almost 40 churches which dotted these narrow streets, now only dozens have survived. Highlight of the place is Church of Trinity of Nikitniki and Church of St George with Blue domes.
Plan a Moskva river cruise around sunset, one of the 'must things to do' in Moscow. 3 hours on Moscow river cruise gives an opportunity to relax and enjoy some of the best attractions of Moscow under the setting sun. Champagne dinner on the cruise liner is great way to experience romantic Russian spirit!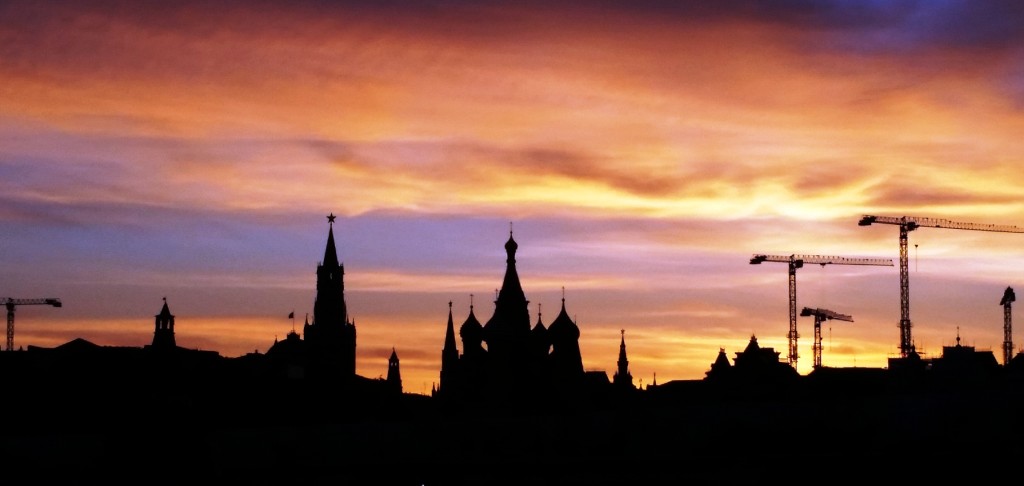 If you still have some strength, visit Red square in the night to enjoy the night lights brightening up the square.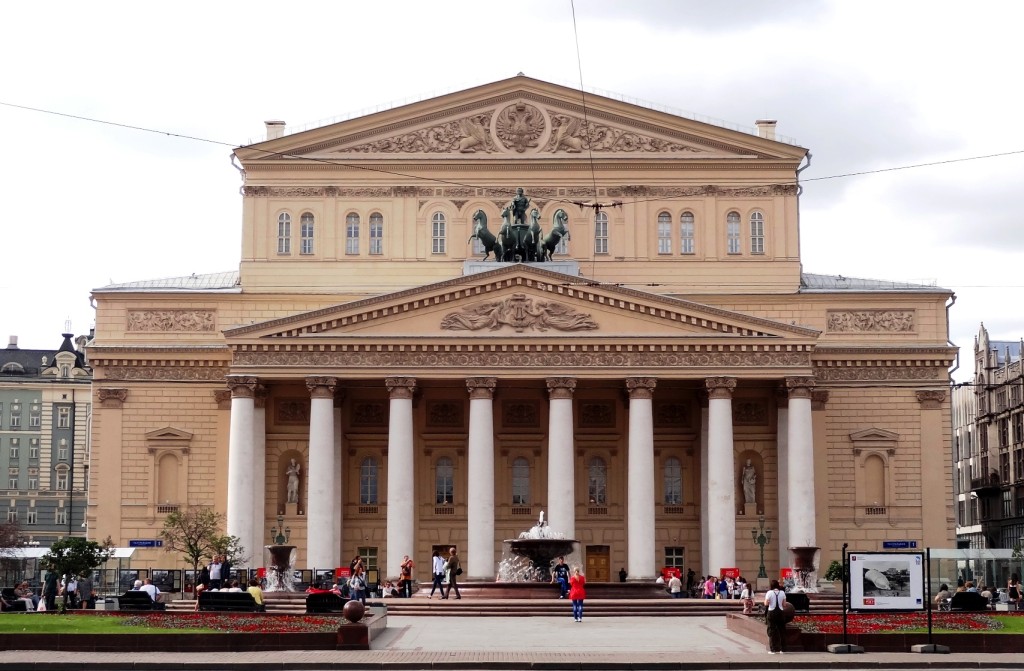 Famous Bolshoi Theater is just around the corner. If ballet or opera is on a priority list, then this evening is a great time watching 'Sleeping Beauty' or 'The Nutcracker' instead of taking the river cruise.
Best of Moscow Day 3
Step out of Moscow centre to visit Novodevichy Monastery. It requires first half of the day to explore this convent and monastery complex. It is a nice relaxing place. Iconostasis and rich frescos inside Cathedral of Virgin of Smolensk are admirable. Take a walk around the pond outside the Monastery, to take a look at the reflection of convent from the other side.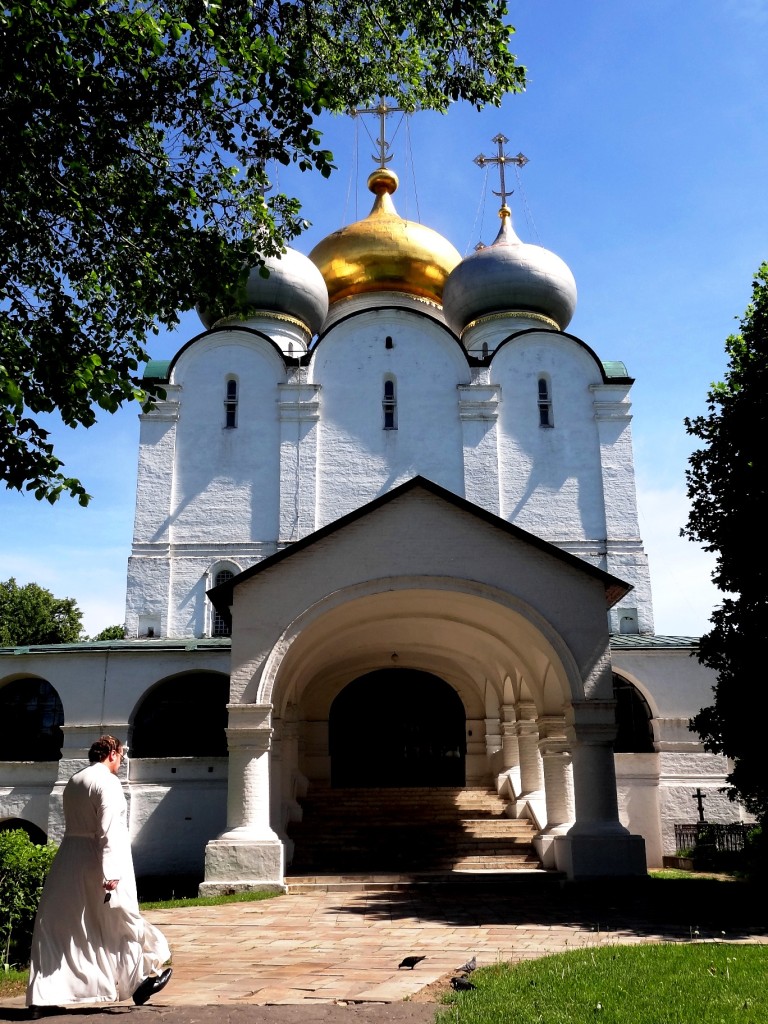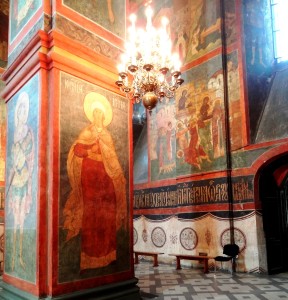 Spend the rest of the evening hopping metro stations, which are tourist attractions and artistic marvel in their own right. Platforms and concourses resemble miniature palaces with arches, chandeliers, sculptures and intricate mosaics. Some of the best decorated stations are on Brown line, starting from Park Kultury, Kievskaya, Belorusskaya and Komsomolskaya. You can change lines to visit Teatralnaya, Ploschad Revolyutsii, Mayakovskaya and Novokuznetskaya. Spend the last evening savoring Georgian or Uzbeki food at one of the restaurants in Tverskaya along with Georgian wines.
Tips:
Even if you have just one day in Moscow, i would strongly recommend a visit to Kremlin. Read more about Kremlin Palace and Churches : The Kremlin in Moscow: Russia's ancient heart is still beating
Head to bars in Arbat or Kitai Gorod, to experience the best of Moscow nightlife
If you are visiting Saint Petersburg, ballet or opera show can be accommodated there in one of the well known theaters, leaving the evening free for Moscow river cruise.
It is advisable to purchase tickets to Best of Moscow attractions like Kremlin, Armoury and Saint Basil's Cathedral in advance to avoid queuing up and loosing time during season time.
It is highly advisable to purchase tickets for Ballet or Opera well in advance, as most of the shows in better theaters get sold out months in advance.
If shopping is on agenda, consider visiting Okhotny Ryad one of the evenings, which is right at the entrance of Red Square
Taking the river cruise at sunset time @8pm is one of the cool things to do in Moscow. It is a great experience to see Best of Moscow attractions like Kremlin, Saint Basil's Cathedral, Cathedral of Christ the Saviour, Gothic sky scrapper of Moscow State University, Monument of Peter the Great and Novodevichy convent under Golden setting sun!
Moscow metro stations are artistic marvel; where platforms and concourses resemble miniature palaces! Check out more details on Moscow Metro Stations: Work of Art! 
Intimidating at first, but with a little practice and planning, it is possible to figure out Moscow metro without knowing the Russian language! Read more on How to figure out Moscow Metro without understanding Russian! 
Summary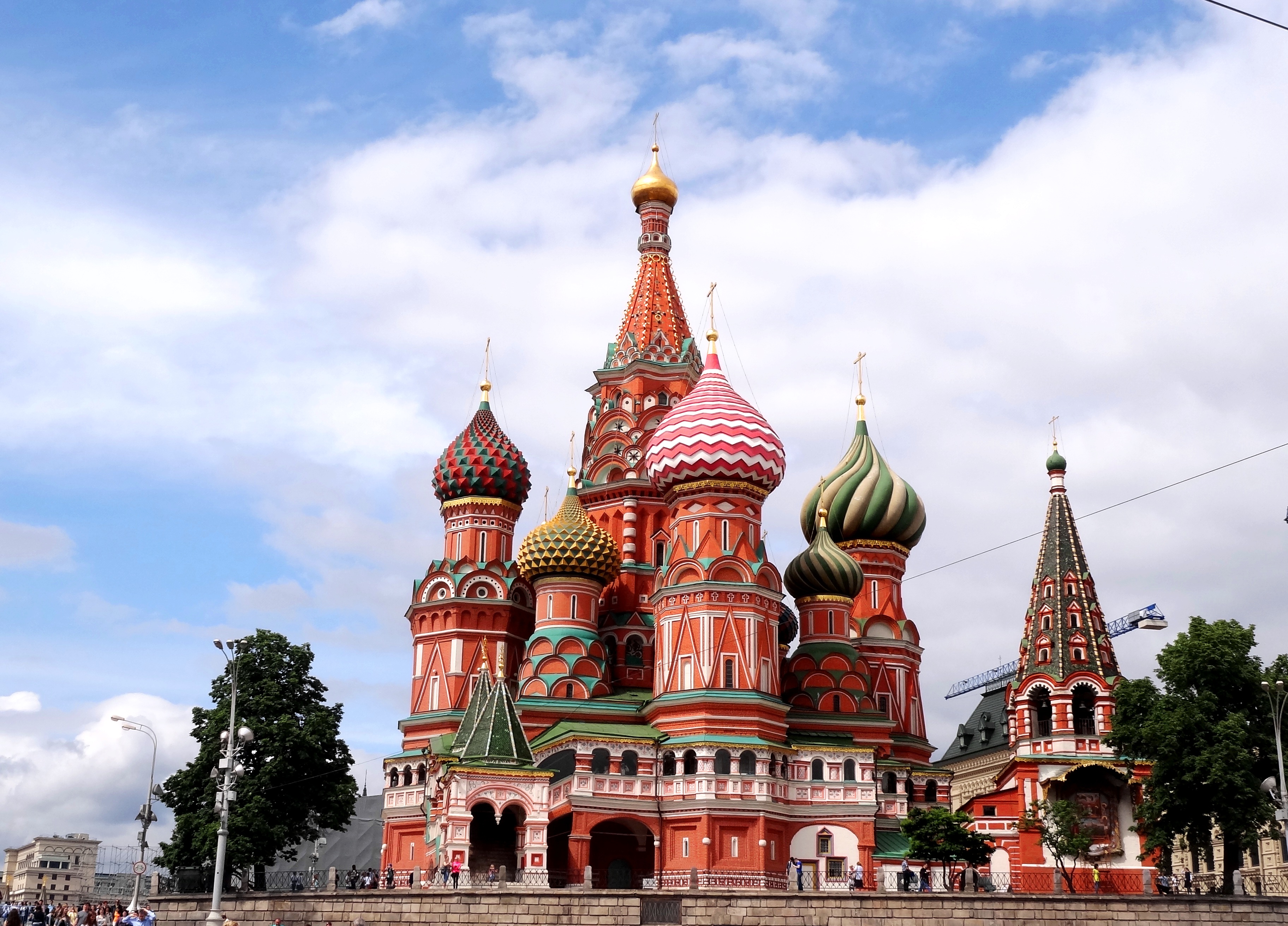 Article Name
Best of Moscow in 3 days!
Description
Moscow has so much of history and heritage; even a week would be less. It exudes real Russian charm! Here is Best of Moscow attractions covered in 3 days!
Author