Yes for those not familiar with Central Europe it sounds like a nightmare but it is not! With the right planning it is possible to visit these 4 beautiful cities, squeezing most of the "Must do" things in each of the Capital without rushing through. To Travel in Central Europe on a shoestring, one can land in Prague, the capital of Czech Republic and from there visit Vienna, Bratislava, Budapest, flying out of Budapest on 8th day. Or start from Budapest and visit Bratislava, Vienna, Prague, flying out of Prague. These capitals of Czech Republic, Austria, Slovakia and Hungary have rich history from the Austro-Hungarian Empire and offer some of the best heritage, culture and night life experiences.
Itinerary for Central Europe on a Shoestring: Prague Vienna Bratislava Budapest in 8 days!
Day1: After landing in Prague, head to Prague Castle and visit St Vitus Cathedral situated on the hill. Soak in the beautiful view of the city from the hill top. Walk down to Mala Strana from there and cross Charles Bridge by foot. It is possible to climb up the bridge tower stairs to enjoy panorama of old town from a vantage point. Evening is a good time to hang around the area over drinks and dinner. Trip to Prague is not complete without a stroll on Charles Bridge!
Day 2: Start with Old town square and visit Church of Our Lady Before Tyn, St. Nicholas Church and Old Town Hall. The square is unique with the presence of Baroque, Gothic and Renaissance buildings. Enjoy an hour gazing at Astronomical Clock. It gives you time to relax and observe the tourists activities around the square. Head to old Jewish quarter where the oldest synagogue, Prague's first gothic building, can be found. Wenceslas Square is a shopper's paradise and should be considered only if shopping is one of the 'Must Do' things on the list.  Enjoy the evening at one of the Czech restaurants with variety of local beers to choose from.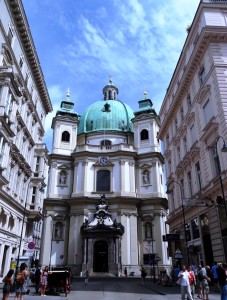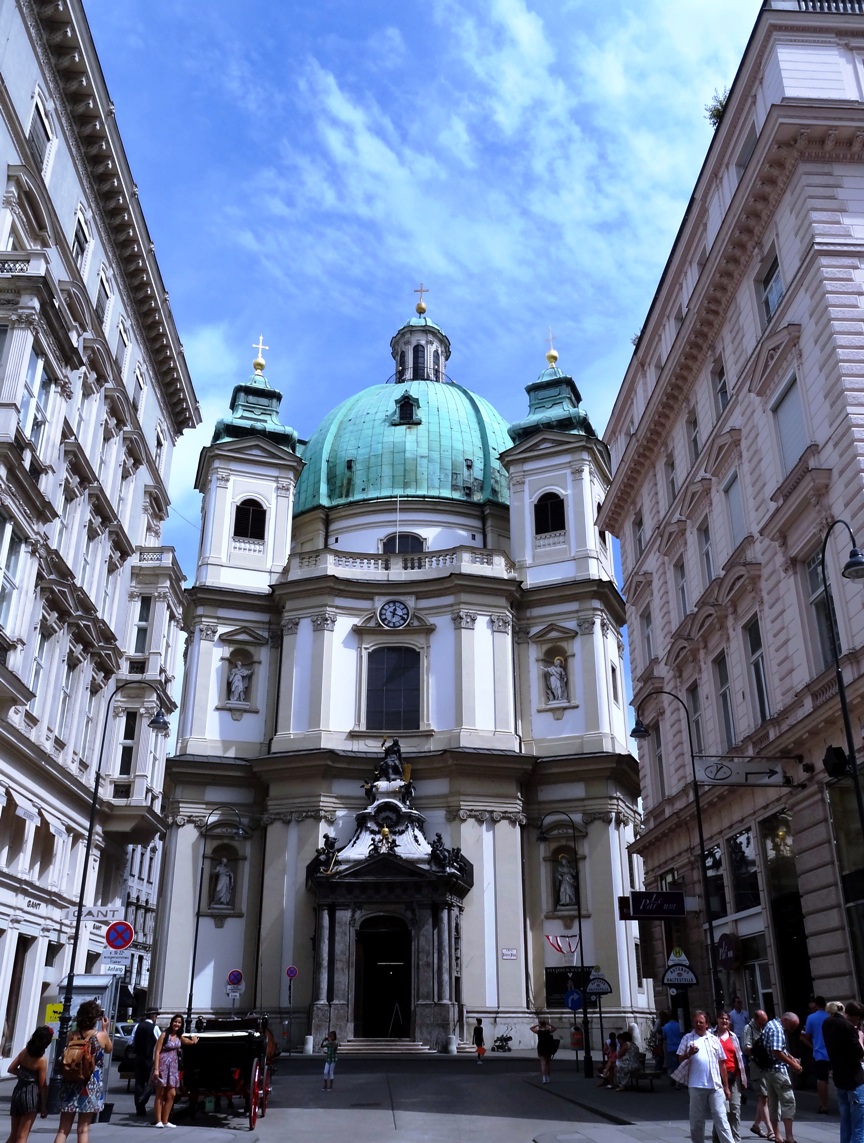 Day 3: Take 4 hours bus journey to Vienna; arrive in Vienna by noon and after refreshments head to the Old city for a walk. Many of the monuments are within walking distance starting from Vienna State Opera House, Burggarten, St. Stephen's Church, Kärntner Strasse, Graben, St Peter's Church, Ancient Roman ruins and Hofburg Palace. Relax in sprawling lawns at Hero's Square, soaking up the sun and beauty of Vienna. After a bit of rest head to Museum Quartier. Relax and end the day with Viennese dinner, over local wine.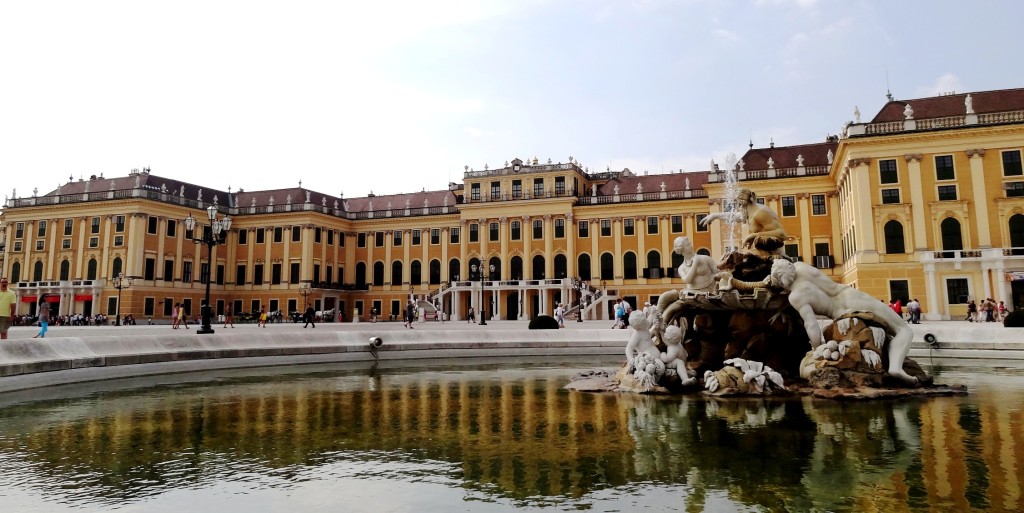 Day 4: Head to Schönbrunn Palace, spend the day exploring the palace, museum, marveling Neptune Fountain! One thing which should not be missed at all while covering Central Europe on a Shoestring, is a visit to Belvedere Palace, a must for art aficionados. The museum hosts the most famous painting, Kiss by Gustav Klimt and other renaissance artists. Head to beer garden, called Rathaus Platz, it is a great place to unwind, watching outdoor movies during over few beers! Neo-Gothic towers of City Hall dominate the square, check out Austrian Parliament building on the walk back.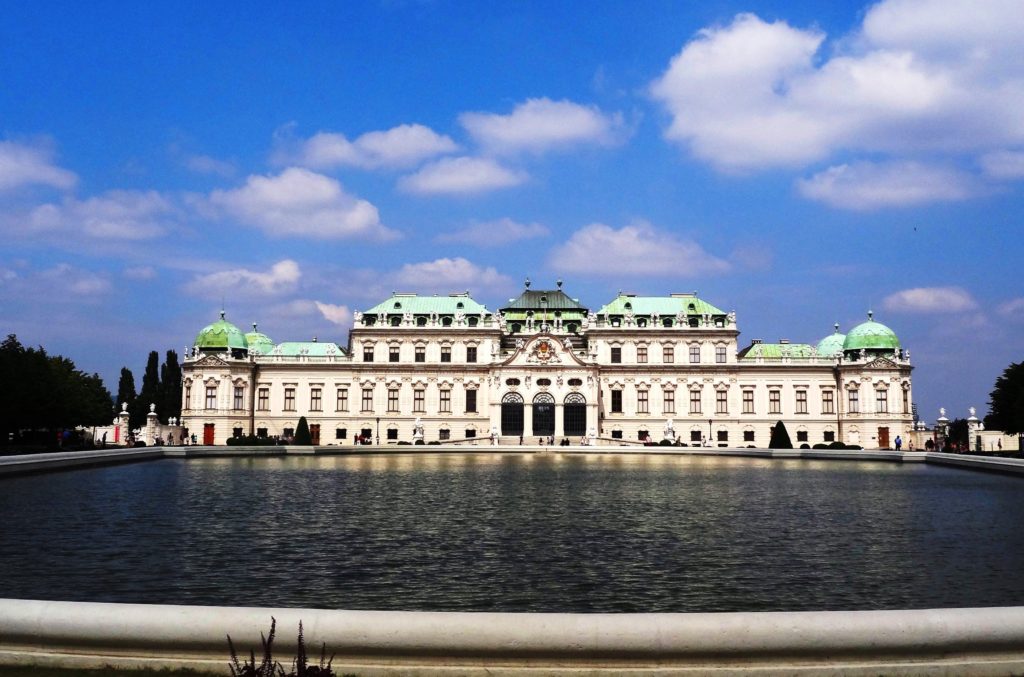 Day 5: Take an hour long train to Bratislava. Walk around the old town square; enjoy the view of the city from Bratislava Castle. Visit St Martin's Cathedral, stroll on St. Michael's Street leading up to St. Michael's gate. The street is buzzing with many restaurants and pubs.  Eat Slovak food at one of the restaurants and enjoy a drink at an Irish pub while gazing at tourist activities.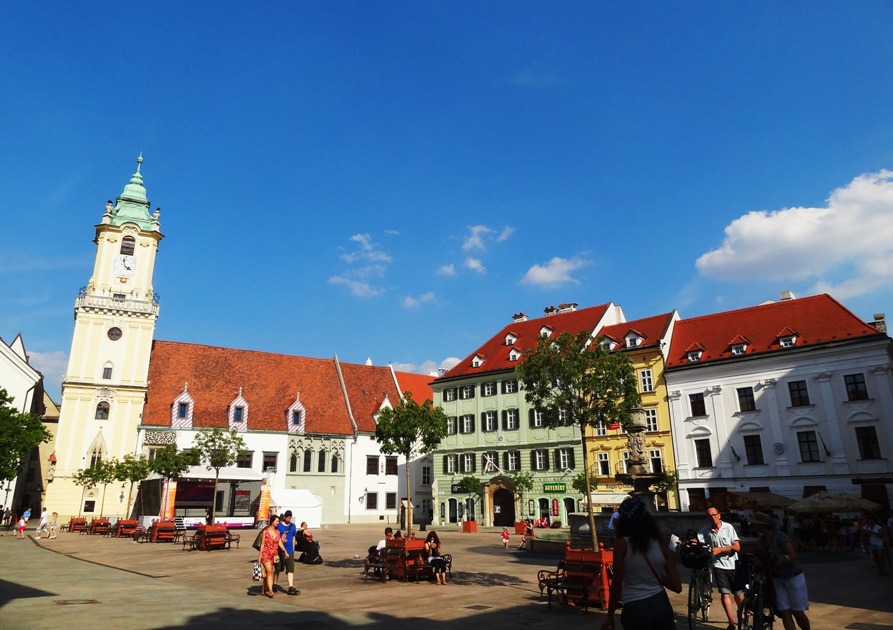 Day 6: Take a train to Budapest, head straight to Gellért Hill and from there to Castle district enjoying the view of Danube River on one side.  Visit famous Buda Castle, Fishermen's Bastion, Matthias Church, take funicolare back from the hill and walk down the Chain Bridge. Visit Jewish quarter in the evening and spend the evening at some of the best bars in Budapest.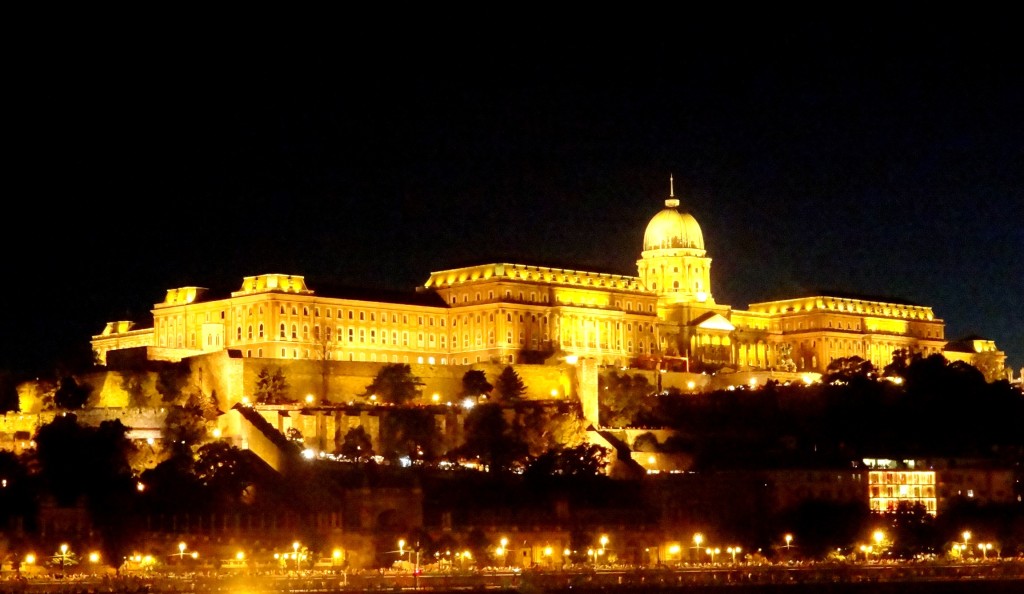 Day 7: Spend the day on Pest side of the town, Visiting St. Stephen's Basilica and Parliament house. Walk around Danube Promenade and soak up the sun in the gardens outside Gresham Palace. Visit Andrássy Avenue and Hero's square.  Have sumptuous Hungarian Goulash and try Hungarian wines at one of the local restaurants, overlooking the brightly lit skyline of Buda Castle across Danube.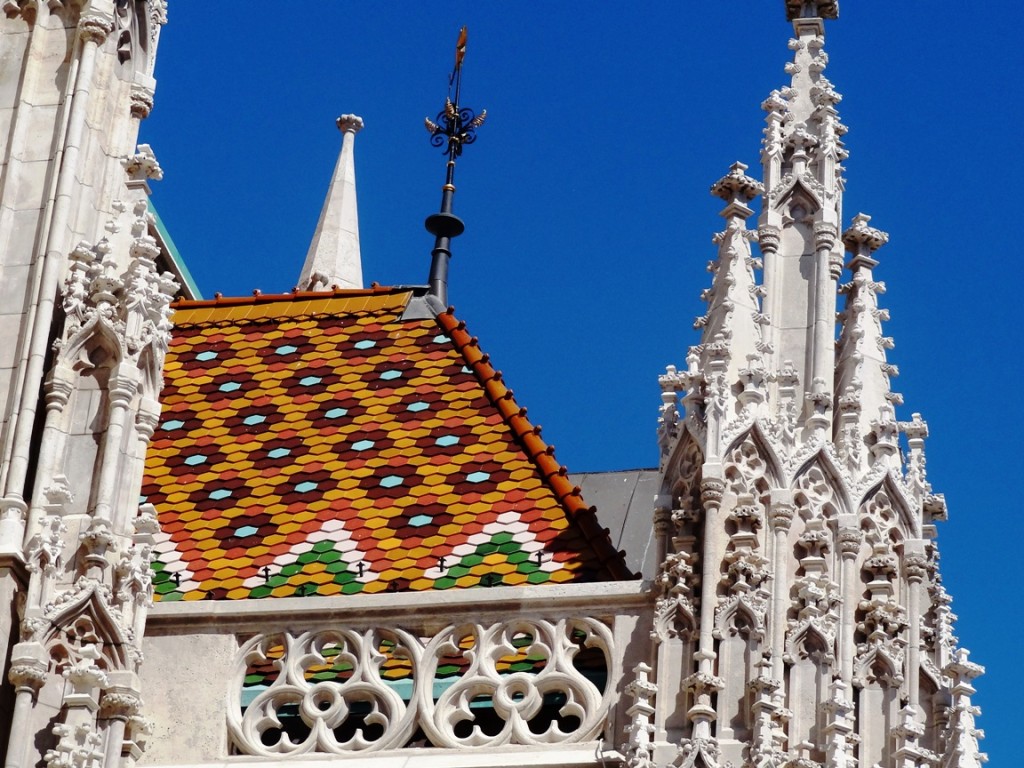 Day 8: Spend the day at leisure in one of the many thermal baths. Széchenyi Bath is a beautiful Palatial yellow building, and is a great hang out place during summer for tourists as well as locals. Relax for few hours and soak in good memories of the trip. Cruise on Danube River in the evening is a great option if the time permits, before heading back home!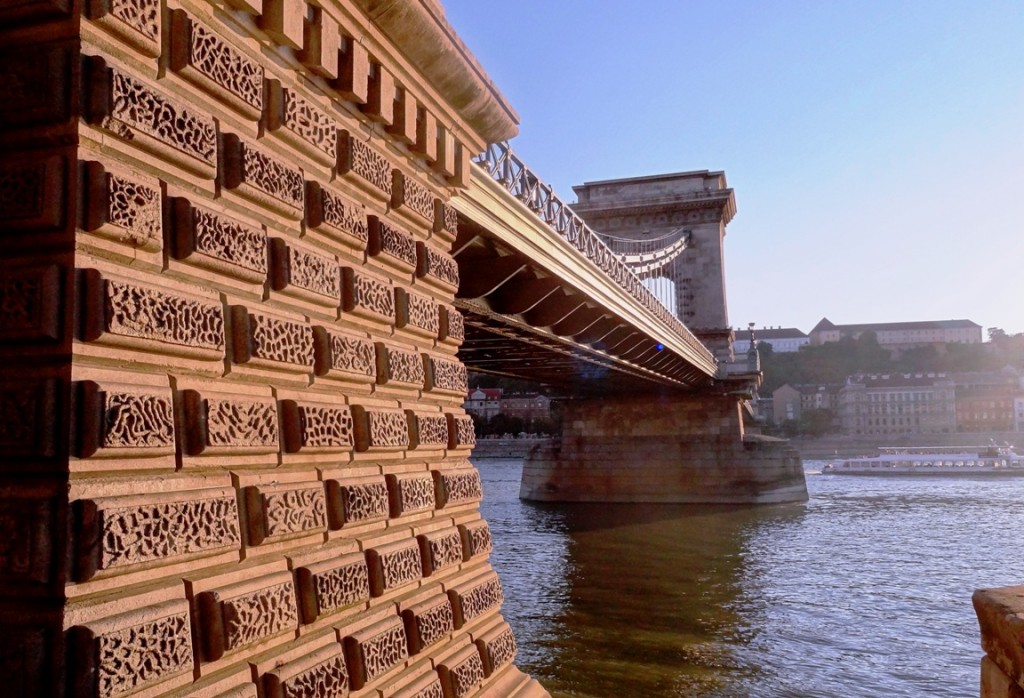 Tips for Central Europe on a Shoestring:
To visit Central Europe on a Shoestring Budget: Stay in hotels/hostel in the city center or walking distance from the city center, to avoid wasting time in commuting to most of the attractions.
Choose hotels/ hostels which provide breakfast, again to avoid losing time visiting separate places.
Make sure the hotel/ hostel provides free wifi, it helps to plan for next few days at no extra cost.
Plan an Itinerary/ route the previous night, so to dedicate specific amount of time which can be spent at each of the sights, to squeeze in as much possible.
Buy travel passes for Vienna, Prague and Budapest, helps to get on metros, buses to travel to attractions away from the city center or outside the city.
Check out the detailed list of 10 things to do in Bratislava.
Visit Salzburg Lake District if there are extra days in hand!
Summary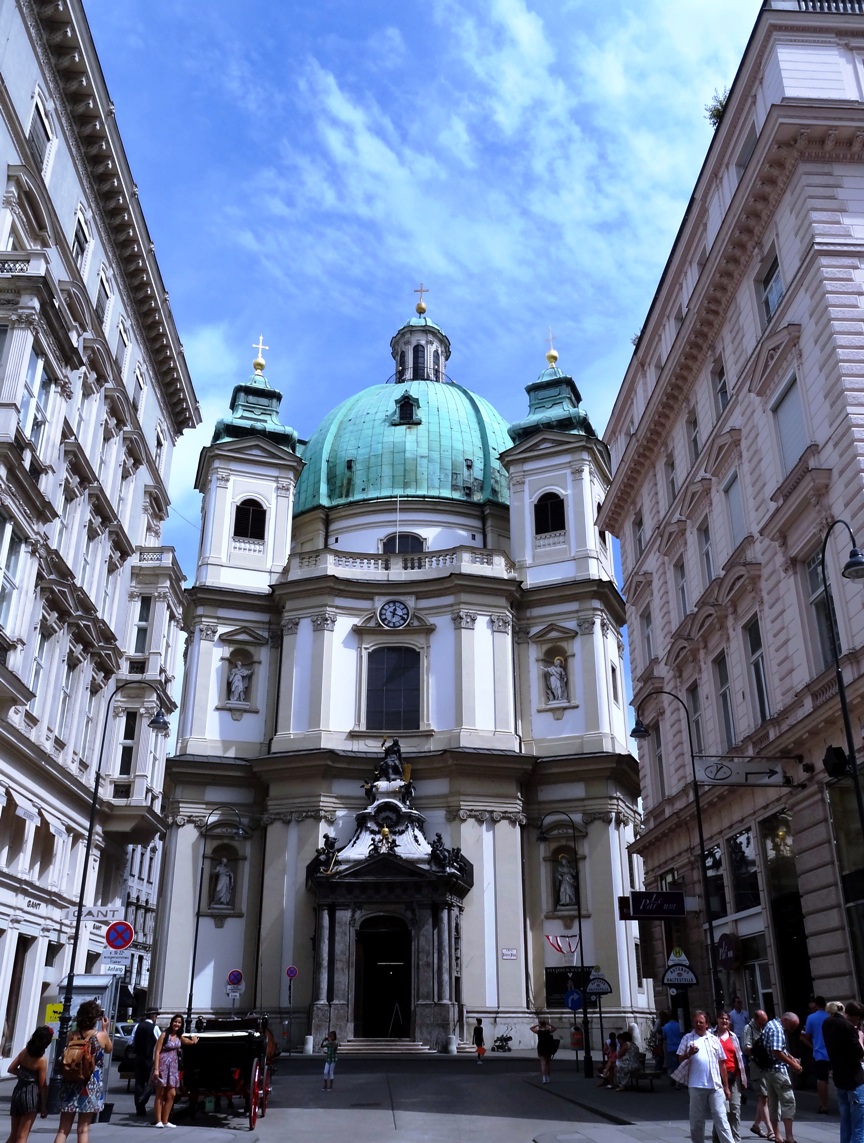 Article Name
Central Europe on a Shoestring: 4 capitals in 8 days!
Description
Central Europe on a Shoestring! Itinerary to Visit Prague Vienna Bratislava Budapest in 8 days. Visit Capitals of Czech Republic, Austria, Slovakia, Hungary!
Author