Like many other women, ever since i read 'Eat Love Pray' by Elizabeth Gilbert, i had been wanting to visit Ubud. The vision of cycling around lush green country side and meeting a special man clouded my mind till i made a trip to Indonesia last year. Of course i didn't meet a man of my life and had no intention of looking for a medicine man, Ubud didn't disappoint me! Bali tourism is incomplete without visiting Ubud
Ubud- Cultural Center of Bali Tourism
It is easy to plan a month long stay in Ubud, to soak up the history & culture, savor Balinese cuisine and get lost in the lush green countryside! First thing i learned was the Art of doing things at slow pace. There are many Things To Do In Ubud. I walked around the town exploring its souvenir bazaars, silver shops, museums and art galleries. The evenings were livened up by colorful costumes, vivid facial expressions and artistic finger movements of Legong dancers performing on traditional tunes of Gamelan Orchestra. Away from the hustle bustle of the city, hiking up the Campuhan ridge was relaxing.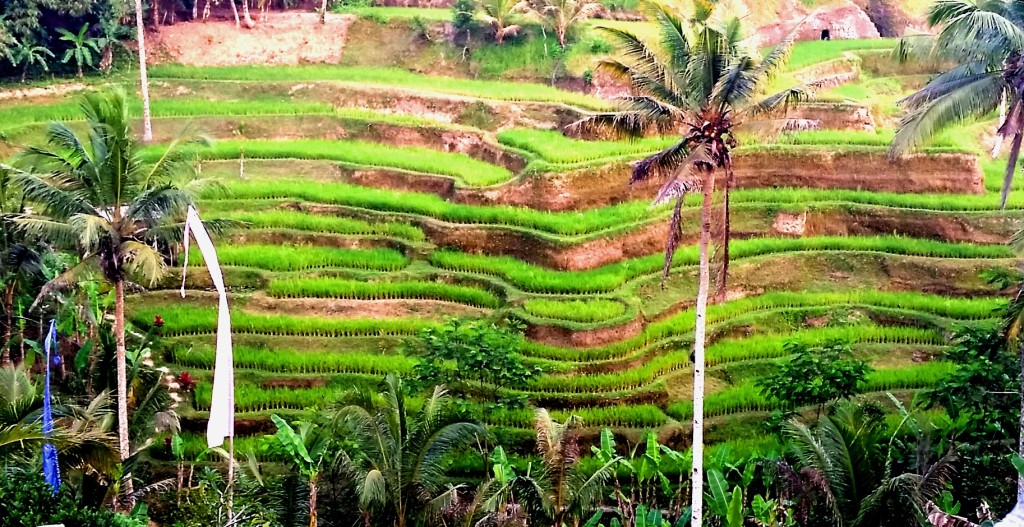 I bicycled around the villages and stared at stunning landscape of Tegalalang Rice fields. While trekking on Mount Batur was exhilarating, trip to picturesque Pura Ulun Danu Bratan left me in awe! Of course everyday i indulged in Balinese massage, under one or the other excuse! Ubud is the heart of Bali Tourism. Here are 15 Must Things To Do In Ubud!
Warungs & Indonesian Street Food
And one reason i will go back to Bali is for its food. In fact i can live there for its food! The aromatic cuisine with colorful condiments is beyond delicious! The list of my favorites include Ayam Goreng (Fried Chicken), Sate Ayam (Chicken Satay), Sate Babi (Pork Satay) and Gado Gado (salad), Babi Guling ( Roasted Pig), Ayam Batar (Chicken Stew), Bebek Betutu (Roasted Duck), yes the list is endless. Even vegetarian dishes of Nasi Goreng (Fried Rice), Red Rice and Sambal Terong Bakar (Brinjals with sambal) were simply irresistible! Bali is one place where i can turn into a vegan! The choice of street food, the colors and flavors and Sambal to top it all, Its heaven! Read Warung: Real Taste Of Indonesia!
Explore Balinese Cuisine
Surrounded by Island of Java on one side and Lombok on the other side, Bali is one of the largest islands in Indonesia. This predominantly Hindu island in an otherwise Muslim country, Bali is unique when it comes to its gastronomy. Besides the meat varieties, Balinese Cuisine also includes a fare share of vegetarian choices.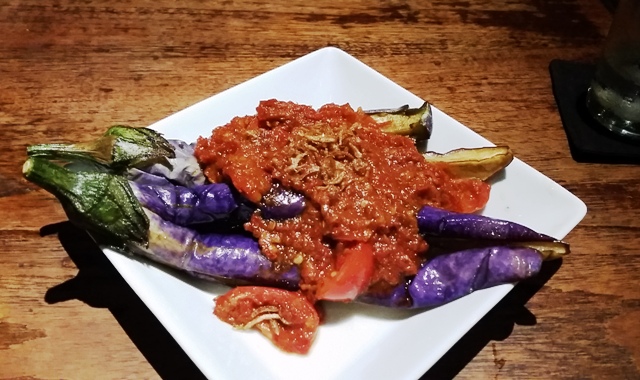 Summary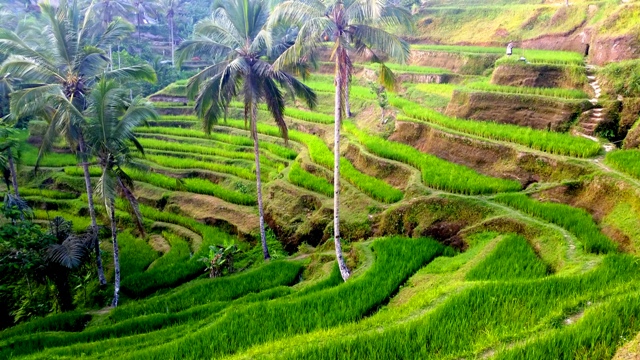 Article Name
Bali Tourism - Things To Do In Ubud Bali
Description
Bali Tourism- A month long stay in Ubud, to soak up the history & culture, savor Balinese cuisine and get lost in the lush green country side!
Author