Despite the regional instability and all the uncertainties, Egypt has stool tall like an oasis in the desert. The same resilience reflects in its history and world renowned monuments. Nile has been the heart of the civilization in the region and it is still enchanting the tourists with its vast expanse of water and history lining up its shore. Travel to Egypt is full of excitement and fascination!
Travel to Egypt
I have been fascinated with Egypt since my childhood. I dreamt of being Cleopatra and read hieroglyphics. Egypt's dusty Cairo was a seat of power throughout centuries. In this ancient city, you find Pyramids, Roman ruins, Ancient churches and Medieval Mosques next t o each other. When i stood staring at Pyramid of Cheops, trying to locate its peak, the episodes of 'World's Greatest Civilizations' flashed in to my mind. Their in depth story telling on how these great monuments were built is still imprinted on my mind! Travel to Egypt is never complete without visiting Cairo. Of course there is more to Cairo than just pyramids. Read more on Things To Do In Cairo!
St. Catherine's Monastery in Sinai
Cairo has been the town of mosques and minarets, Al Azhar Mosque in Islamic Cairo has been the seat of Islam. While the central Cairo is Islamic prominece, Christianity has its roots deeply engraved in the desert. Coptic Christians, native Christians of Egypt, are engaged in traditional practices for centuries. St. Catherine's Monastery tucked inside the desert of Sinai is one of the most important Christian posts outside the Vatican. Built in 6th century, the monastery contains a copy of a letter from Prophet Mohammed, granting it the worship rights! Travel to Egypt can become an adventure if you decide on a road trip from Sharm El Sheikh to Cairo! Read about Road Less Traveled: Cairo To Sharm El Sheikh Via St. Catherine's Monastery!
Summary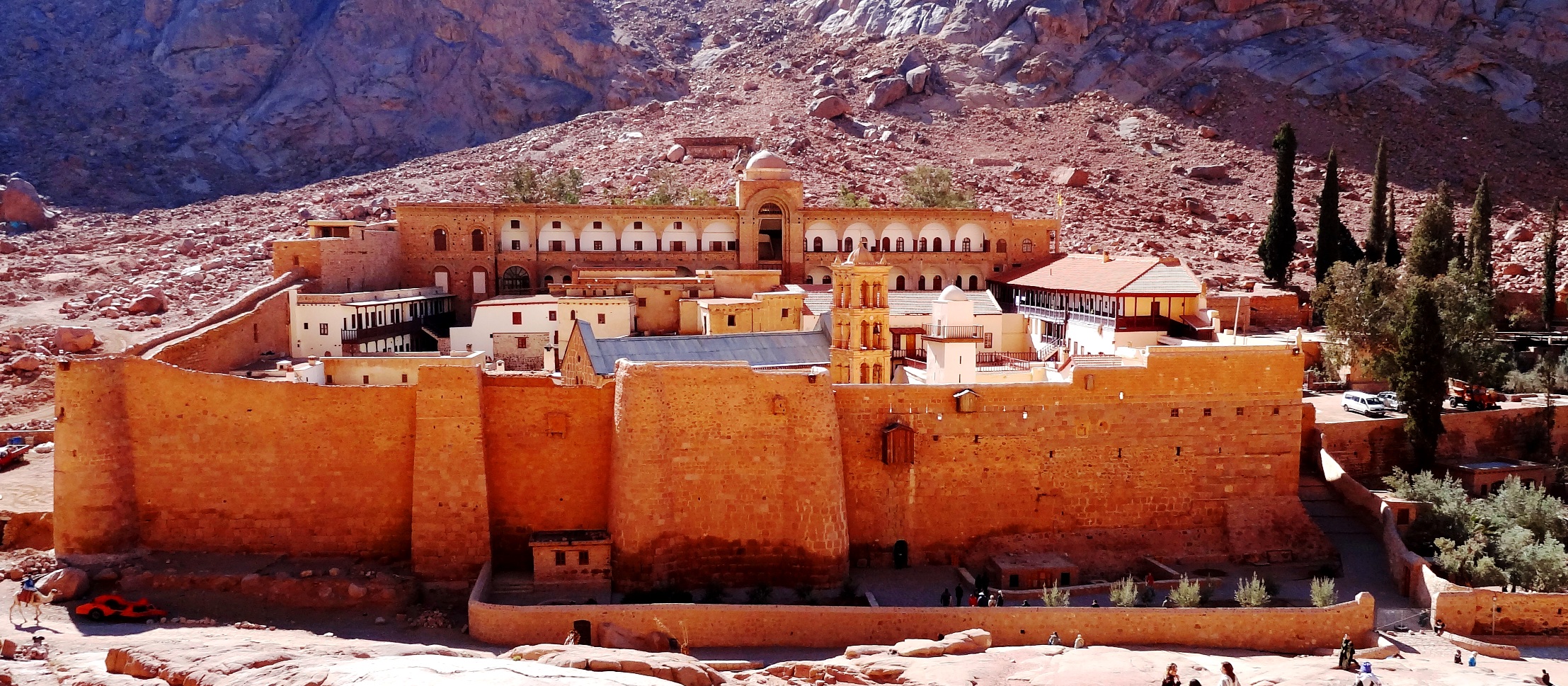 Article Name
Description
Travel to Egypt to find Pyramids,Travel to Egypt Roman ruins, Ancient churches and Medieval Mosques next t o each other! A real oasis in the desert!
Author