The largest country on the earth, Russia has a mysterious past. Partly European and partly Russian, its has a history spanning over 1500 years. Majority of Russians are Orthodox Christians with the religious practices rooted in Byzantine Christianity. Known for dreading winters, Trans-Siberian journeys and vodka; Travel To Russia for its historic heritage and idyllic countryside.
Travel To Russia
While Peter the Great made efforts to create his own version of Europe in Saint Petersburg with larger than life palaces, cathedrals and boulevards; Moscow is real Russia. Kremlin in the heart of the capital has been a seat of power since 11th century. While i stood on the ground of Kremlin, i could feel the history beneath my feet. The grandeur of dazzling Kremlin churches was awe inspiring. And nothing could beat colorful onion domes of Saint Basil's Cathedral. Everything was magical in Red Square. Read more about Things to do in Moscow!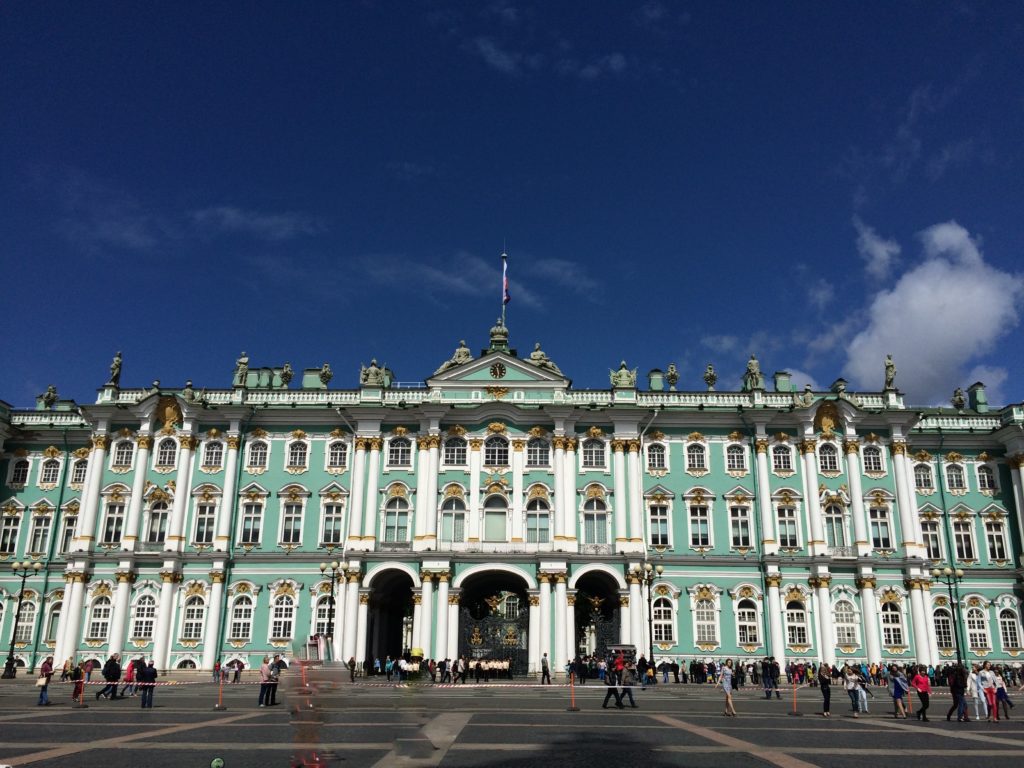 With current political scenario, and falling of ruble, Russia has become an
affordable and attractive travel destinations. Despite of all the warnings from European players, Russia is a safe place to travel. The hospitable Russians are far away from the situation portrayed on the media. The bureaucratic hurdles have been reduced and it has never been so easy to travel to Russia. Here are 5 quick reasons why you should plan a trip to Moscow this summer!
Peterhof in Saint Petersburg
While Moscow is real Russia, Saint Petersburg is a fairy land! Grandiose has a new meaning in the city where everything seems to be larger than life. The megalomania of Peter the Great finds its expression in kitsch palaces, over the top churches and museums. The Peterhof Palace is the ultimate odyssy of Catherine the Great who commissioned the Grand Palace and the gardens. The Lower Park dotted with 200 bronze statues and the Grand Cascade put Versailles in Paris to shame. Read more about Peterhof Palace – Versailles is nowhere close!!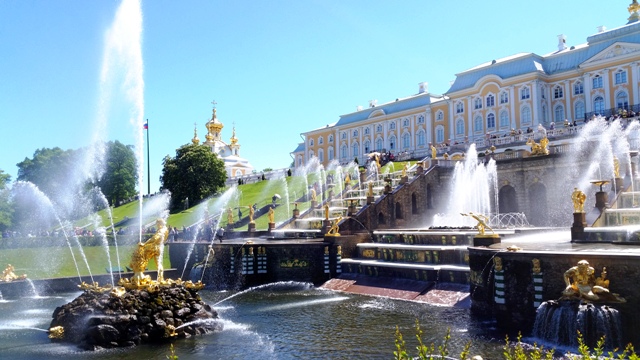 Exploring historical towns on the Golden Ring Moscow
The region North East of Moscow is home to some of the oldest towns in Russia. Historical cities of Sergiev Posad, Pereyaslavl-Zalessky, Rostov Veliky, Yaroslavl, Kostroma, Ivanovo, Suzdal and Vladimir make the Golden Ring outside Moscow. These towns flourished with the trade from Western Europe, Byzantium and Central Asia around 11th century. Rich iconostasis and frescoes on interior walls of cathedrals reveal their political and historical significance in the centuries that followed. Their influence was eventually curtailed with the rise of Moscow as a capital in the 16th century. Read more about the Golden Ring Moscow.
Moscow Metro
Travel to Russia is not complete without traveling in Moscow Metro. It is the cheapest and the most efficient way of going around the city. It could be intimidating but at the same time exciting…it is like a treasure hunt! With little planning and practice, it is possible to navigate around Moscow effortlessly with the use of Russian alphabets. Here are 10 easy ways of knowing how to use Moscow Metro!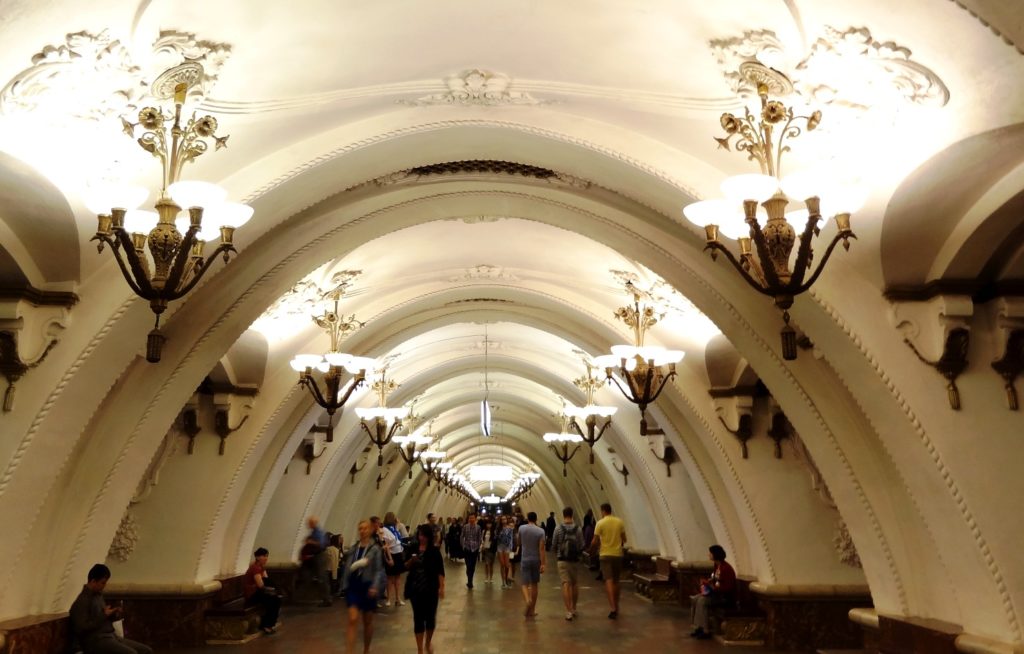 Moscow metro stations are work of art in their own rights; where platforms and concourses resemble miniature palaces; with chandeliers, arches, sculptures, mosaics and frescoes decorating the walls. Check out some of the finest stations on Moscow Metro Stations: Work of Art!
Summary
Article Name
Description
Known for dreading winters, Trans-Siberian journeys and vodka; Travel To Russia for its historic heritage and idyllic countryside.
Author