Khajuraho – An epitome of erotic Hindu temple art!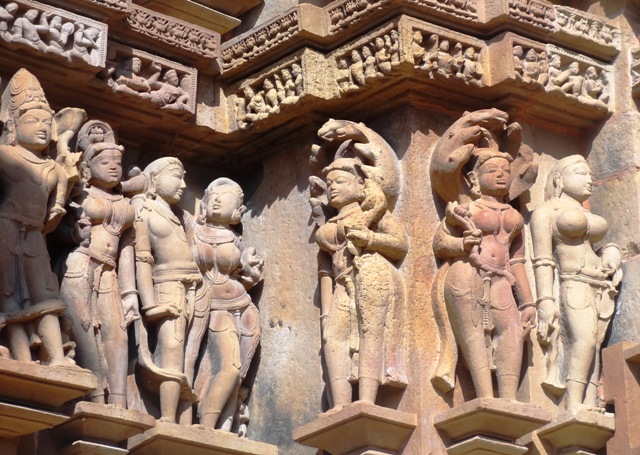 Ancient India was way more open-minded than one could imagine now. The Khajuraho Temple complex, situated in Madhya Pradesh, is the finest example of freedom of creativity and culture in historical India. Built by Chandela Dynasty from 900 AD till 1050 AD, these temples are an epitome of ancient erotic temple art. Read more about Khajuraho's erotic architecture!
Why you should not skip Orchha on the way to Khajuraho!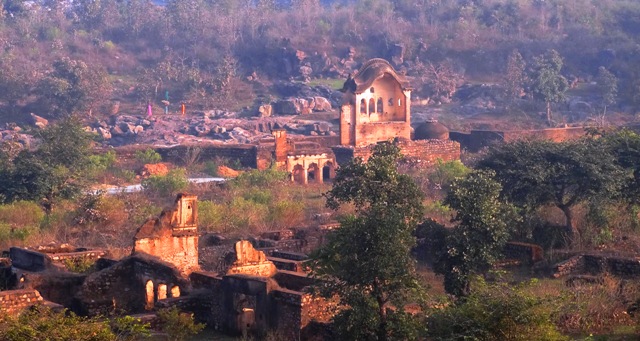 Most of the tourists heading to Khajuraho skip Orchha as it may add an extra day to the itinerary. Here are some of reasons why you should not be doing that! Orchha means 'Hidden', it is one of the hidden towns where Mughal and Hindu architecture blend seamlessly into each other, and it is worth a visit! Read more about Visiting Orchha!
Monsoon magic in Mandu
When the entire India is reeling under August downpour, the beauty of Mandu in Madhya Pradesh comes alive! With the start of the Monsoon season, rains convert the surrounding valley in lush green cover, where the reflections of historical monuments relive the tales of bygone era over water bodies of ponds, tanks and lakes. River Narmada with its serpentine course and 14th century water tanks of Malwa are filled with the onset of monsoon. These water tanks, rusty ruins and greens of the valley create a romantic setting for a long weekend gateway! Read more about Monsoon magic in Mandu.