The Konark Sun Temple – Hidden wonder of the world!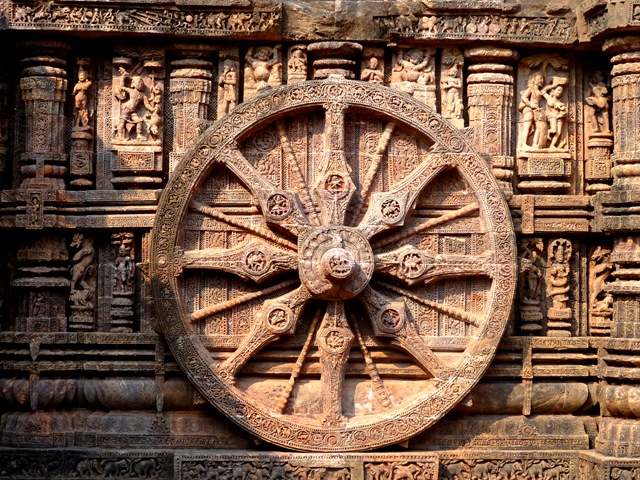 The Konark Sun Temple was built in the 13th century, near the mouth of the Chandrabhaga River, during the reign of Narasimhadeva I. The river has receded significantly since then, leaving the temple surrounded by an open field of dry land. The temple is built in a shape of a gigantic chariot, with 24 large wheels and 7 horses pulling the chariot. The temple served as an important landmark for passing by sailors and was referred to it as the "Black Pagoda". Read more about The Konark Temple which is featured as one of the seven wonders of India.
Raghurajpur: Heritage Village dedicated artisans in Odisha
Raghurajpur is a heritage crafts village, a jewel of Orissa Tourism, located 10 kms outside Puri, on the way to Bhubaneshwar. The village is dedicated to traditional artisans who work with ancient crafts like Pattachitra (painting on a cloth), which dates back to 5th century BC. Raghurajpur was developed as a Heritage village in 2000, with the purpose of protecting these age old indigenous arts and crafts and provide artisans with livelihood, instead of leaving them into extinction. With this initiative, rural artisans are protected from socio economic factors which could otherwise force them into mainstream labor. Read more about Raghurajpur – The heritage village.