I just returned from traveling in Jordan and I have one thing to say: Jordan is beautiful and it must feature on top of your bucket list! Jordan Travel is packed with every traveler's dream; Ancient history, gorgeous monuments, sandstone mountains, rose canyons, awesome desert, fine sand dunes, pristine beaches, stunning road trips, delicious cuisine and warm caring people!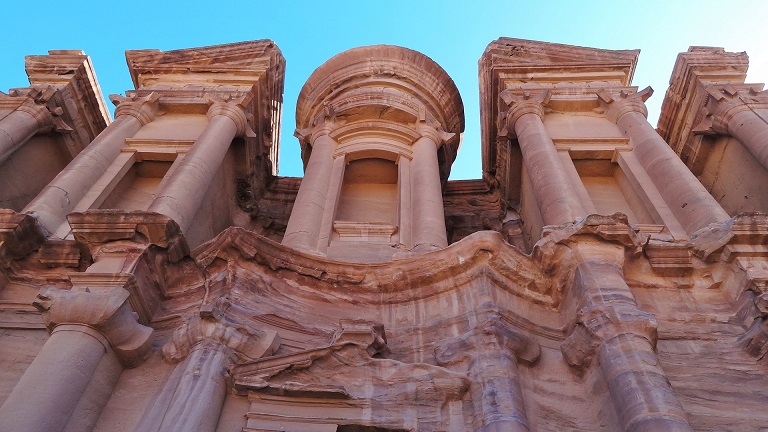 10 MUST things to know before Jordan Travel
1 Visa on arrival for Jordan is very easy
Visa on arrival is the cheapest option! Getting Jordan visa at the embassy in fact costs double the amount. Whereas with the right documentation, visa on arrival is hassle free, fast and free! Read more about how easy it is to get Visa on Arrival for Jordan, even for Indian travelers.
2 Travel with Jordan Pass, It's a great deal
Jordan Pass is a super value deal offered by Jordan tourism board. Infact if you have the Jordan Pass, you do not pay visa fees of 40 JOD at arrival! Jordan Pass costs 70 JOD which includes a single day entry to Petra and allows entry to over 40 other sites across Jordan, it also covers the visa fee. Jordan Pass must be bought online before arriving in Jordan. Read more about the convenience of having Jordan Pass.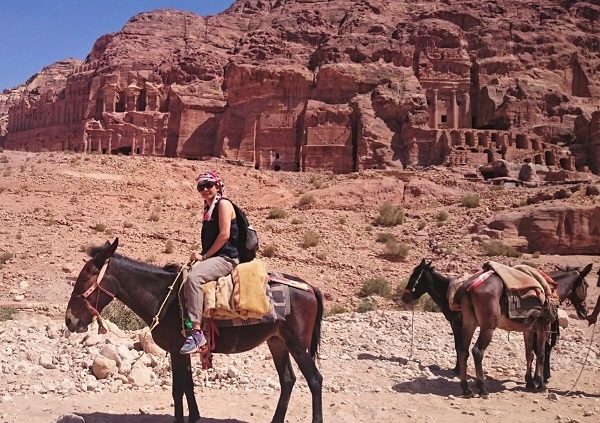 3 Renting a car is the best way to travel internally
Intercity transportation in Jordan is patchy except from Amman to Petra and Madaba. Buses are available from Amman to Petra and Petra to Wadi Rum but the early morning schedule is quite inconvenient (Bus for Petra leaves at 6.30am). And to proceed anywhere from Wadi Rum is not easy unless you hire a taxi, which is really expensive ( Wadi Rum to Dead Sea taxi costs  80-100 JOD). Renting a car at the Amman airport or in the city is the cheapest and the most convenient way to go for Jordan Travel. The police checks are hassle free as long as you have a valid licence, passport and follow the rules on the roads. The fuel is relatively cheap and if you are traveling in a  company, this is the cheapest way to travel around Jordan. Renting a car gives flexibility on sightseeing time.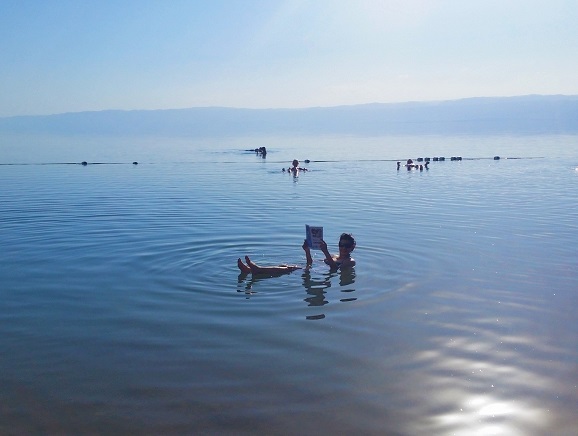 4 Must visit places in Jordan
Amman, Madaba, Jerash, Karak Castle, Petra, Wadi Rum, Aqaba and Dead Sea are must visit places to be covered during Jordan Travel. Ajloun castle is overrated, so is the Baptism Site. There is nothing much to see or do at Baptism Site, unless it is a pilgrimage. The tour is usually rushed up and the only reason to cover it at 12 JOD is for the historical significance attached to it. Mount Nebo can be skipped as well, the church is not open to public and you will have better views of the valley if you travel by King's Highway. The best way to visit the Dead Sea is to take a pit stop while visiting Madaba. The hotels in Dead Sea are expensive and very few have direct access to the beach. A day pass (costs 20-60 JOD) at one of the five star hotels allows access to the beach, free mud and towels for a day. Get to Jerash as early as possible. It gets quite hot and there is almost no shade.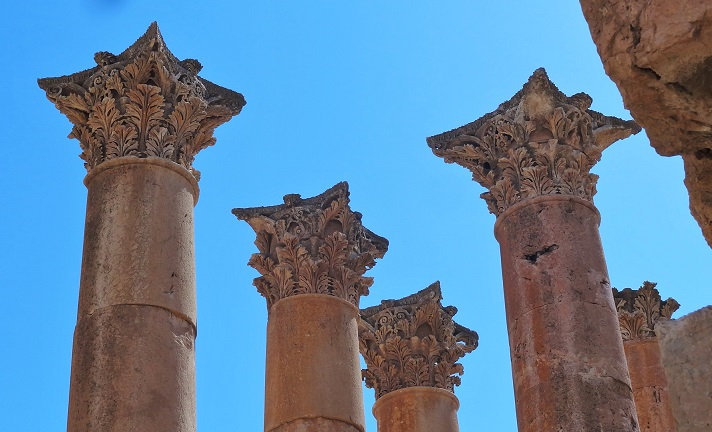 5 Airport Amman Shuttle bus is cheaper & reliable
Contrary to all the information given by hotel guys, the airport shuttle bus is a cheap and convenient way to get in and out of Amman airport. The bus from Tabarbour Station runs every half hour during the day from 6.30am till midnight. The bus from the airport starts at 6.30am and follows similar schedule. Check the bus schedule on Queen Alia International Airport website. The journey takes maximum an hour. Keep extra time if you have flight to catch. The bus ticket is @ 3 JOD. Taxi from Tabarbour Station to the city center costs 3-4 JOD, depending on your bargaining power. DO NOT PAY MORE THAN 4 JOD.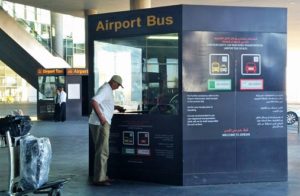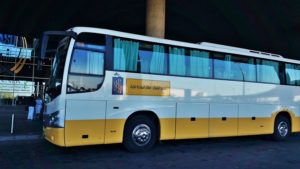 6 Do not miss road tripping on King's Highway
King's Highway in Jordan has witnessed magnitude of historical events. Since prehistoric times the route has been used by traders, pilgrims and crusaders to go across Transjordan. Moses who led the exodus of Israelites out of Egypt, is believed to have traveled from Mount Sinai to Mount Nebo via King's Road. It was a primary trade route in 3rd century BC for Nabateans based in Petra. The scenic route passes by stunning gorges at Wadi Mujib, dubbed as 'Grand Canyon of Jordan'. This is one of the best & 'Not to be missed' road trips. Renting a car allows you to travel from Amman to Petra via King's Highway. Read more about the history of King's Highway in Jordan.  
7 Visit Petra at least twice
No matter how much you read about it and seen images, everything about Petra is stunning. There is more to Petra than The Treasury. The caves and tombs are breathtaking around the sunset. The hike to The Monastery is a MUST thing to do even if you have just one day in Petra. Ideally Petra should be visited twice, once early in the morning and the second time around sunset. Hike to Jebel Khubtha is something i strongly recommend. The evening hike brings you to the top of the mountain from where you can spot The Treasury below. The view is incredible. After that you can spend the rest of the evening on the top watching the sunset over the wadi, till it becomes absolutely dark. Walking around the caves and tombs after dark is a once in a lifetime experience. Petra by night at 17 JOD is overrated. The Treasury doesn't look like what you see in the pictures. They do not switch the lights on till the show gets over. Basically you are spending the money to capture one shot of The Treasury with the candles, and it is not worth it. Read more about 'Not to be missed hikes' in Petra.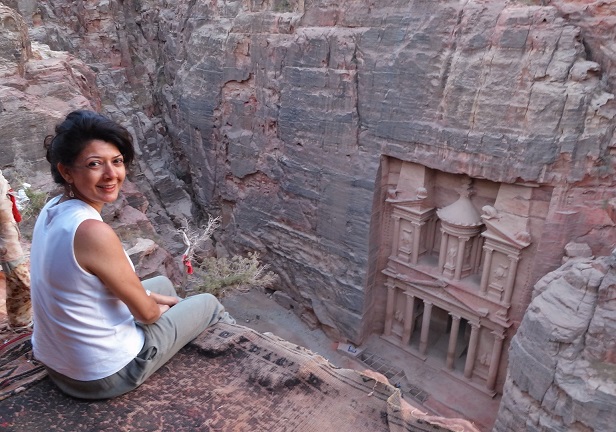 8 Go for a night safari in Wadi Rum
Wadi Rum is incredible, the landscape littered with red dunes against sandstone mountains is out of this world literally. No wonder the movie 'Martian' was shot there. Of course you will take a day safari in the desert, i also recommend sunset camel rides which take off beaten paths. While the desert gets transformed under the twilight, the nights are absolutely magical in the middle of nowhere! No Jordan Travel is complete without going for a night safari where the camp guys take you on top of a dune in the darkness. Lie down on the sand, stare at the starry curtain and try to remember when was the last time you saw gazillion twinkling stars! The night sky reveals its full celestial glory. The cool breeze, soft sand, the silence below and milky way above will leave you awestruck! Baudouin are great storytellers and you will not want this night to end!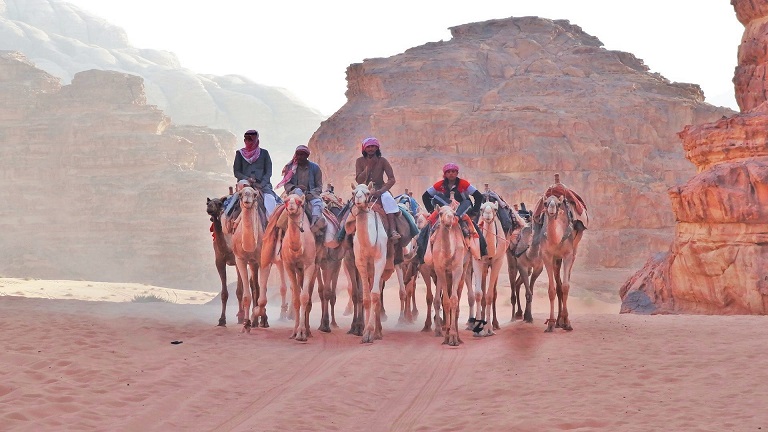 9 Stay overnight in Madaba but do not miss Amman
Madaba is closer to the airport and it has a mediterranean feel. Taxi to the airport is cheaper from here. It is also cheaper to stay in Madaba. Get lost in the narrow lanes lined with Ottoman stone houses. It is fascinating to watch the Byzantine mosaics from 4th and 6th century lining the floors of houses and churches. Do not skip the visit to Amman,it can be visited in few hours after the closing of Madaba sites. The capital has great vibes, the citadel is worth visiting for stunning panorama of the city against the setting sun.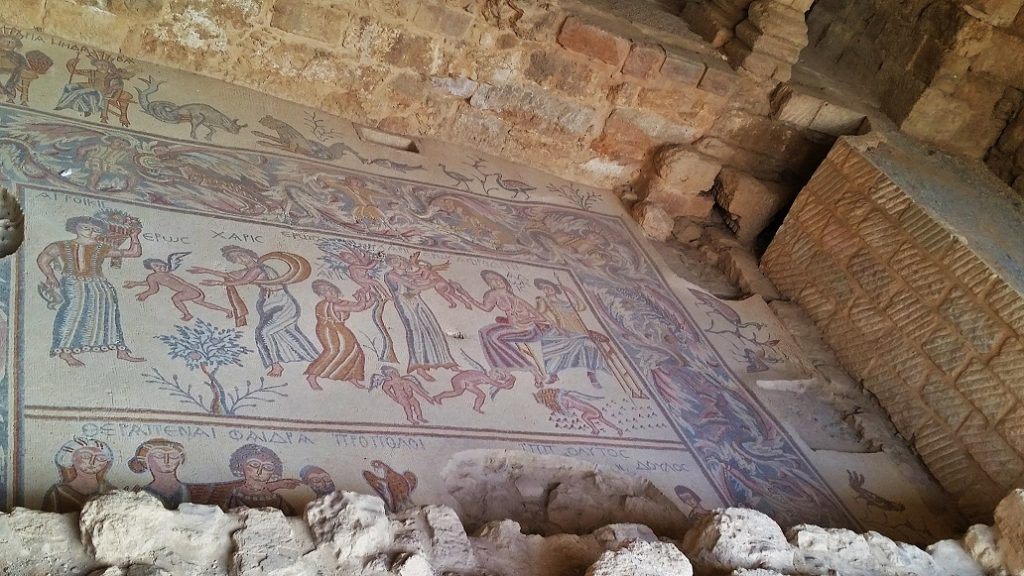 10 Do not fly Air Arabia, it is a nightmare
Though Air Arabia has decently priced flights to Amman, avoid flying Air Arabia. The usual transit time at Sharjah airport is from 6 to 12 hours. The airport is like a defunct mall with few kiosks serving coffee, sandwiches and cigarettes. It is packed beyond its capacity with travelers in transit, with overcrowded dirty washrooms. There are not enough seats to hold the number of transit passengers, neither is much place to walk; people are sleeping, lying down everywhere. I seriously question the safety measures in case of emergency. Transit visa to enter UAE takes 1 to 2 days in case you plan to visit Dubai. And the transit hotel is expensive. So overall it is not a value deal. Save yourself from the harassment and book a decent airline like Fly Dubai or Emirates. 
The Jordanians are warm and friendly and they go out of their way to make you feel comfortable. They are quite disgusted with the ISIS and want the conflict to end at the earliest. Jordan has one of the highest amount of refugees in the world including Palestinians and Syrians. The water shortage is their biggest concern as the refugee load increases.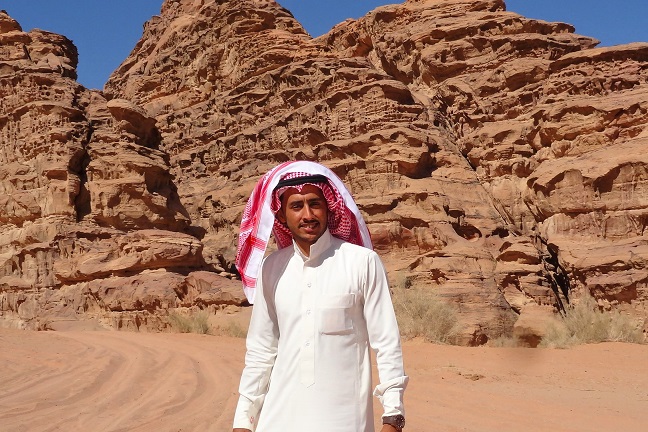 It is very safe to travel to Jordan. It is considered the safest country in the Middle East at the moment. I traveled as a solo traveler and felt safe. Not once i was harassed or followed. There were quite a few tourists around that time. So go ahead and mark it off your bucket list. Happy Jordan Travel!
Summary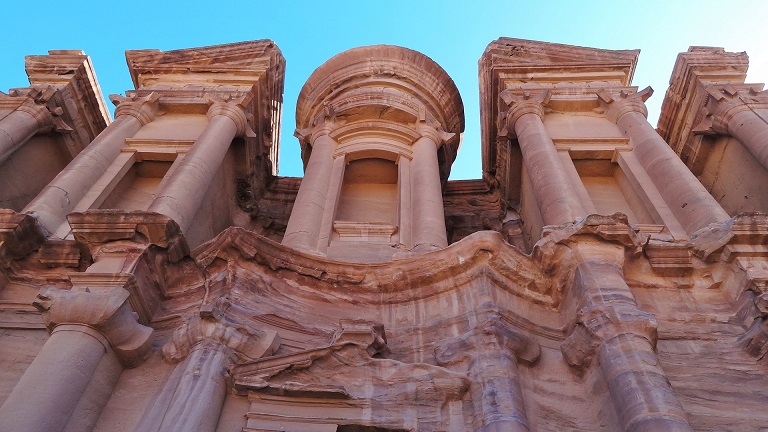 Article Name
10 MUST things to know before traveling to Jordan
Description
I just returned from traveling in Jordan and I have one thing to say: Jordan is beautiful and it must feature on top of your bucket list! Jordan is packed with every traveler's dream; Ancient history, gorgeous monuments, sandstone mountains, rose canyons, awesome desert, fine sand dunes, pristine beaches, stunning road trips, delicious cuisine and warm caring people!
Author