Maldives Honeymoon
Ok, so i went to Maldives, alone, not on a honeymoon, though it did feel like going on a honeymoon! Even a simple holiday in exotic Maldives is rewarding; getting marooned in a luxurious resort island was nothing short of a honeymoon. The stay at one of the most stunning resorts pampered me to the hilt and made me feel precious. Everything was just perfect, right from the scenic beauty of the blue lagoons from the seaplane to the personalized welcome message on my bed  with a welcome bottle of champagne!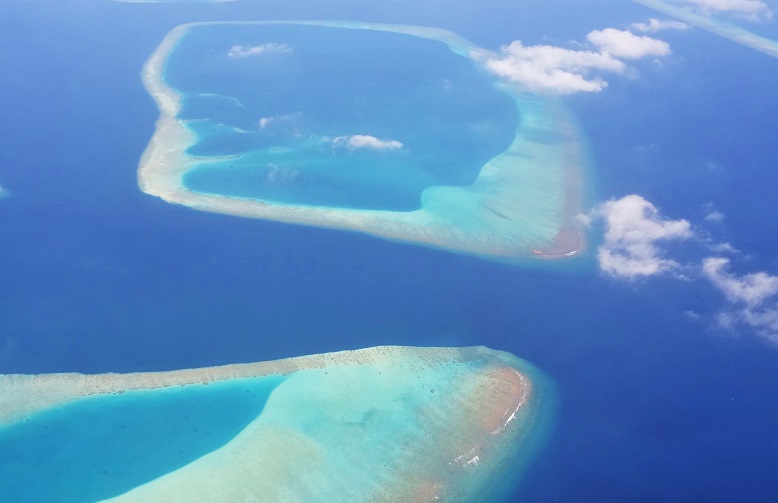 If you crave for a paradise on earth, the archipelago in the Indian Ocean is here to fulfill your fantasies. Located South West of India's Southern coast, Maldives is an island country made of over thousand coral islands grouped into atolls.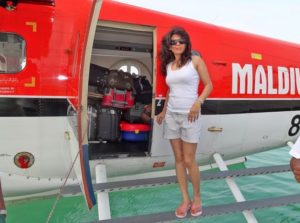 Out of those, 200 islands are inhabited by locals whereas around 80 islands are occupied by tourist resorts. The luxurious resorts on far flung islands are the perfect getaway for those seeking solitude and tranquility. If you have the resources, the world class hotel chains in Maldives can actually over exceed the idea of a paradise! And Maldives Honeymoon is like a dream come true!

Arrival in Maldives
My first glimpse of Maldives was the azure blue waters and pristine turquoise lagoons casting their magic spell under the bright April sun. After spending a night in Male, i was transferred in Maldivian air taxi to the fairy island. When the seaplane landed on water, the resort managers (most of them Germans and Italians) had lined up at the jetty to greet all the passengers in traditional Maldivian attire. When i was greeted by my name personally, i knew this is no ordinary hospitality. I was thrown in the lap of luxury at Kanuhura Maldives, the most exotic island in Lhaviyani Atoll.

We were given a short tour of the island after all the formalities were completed. As we went around the stretch of one kilometer (the length of the island) in a cart, the beaches peeped through the lush green foliage.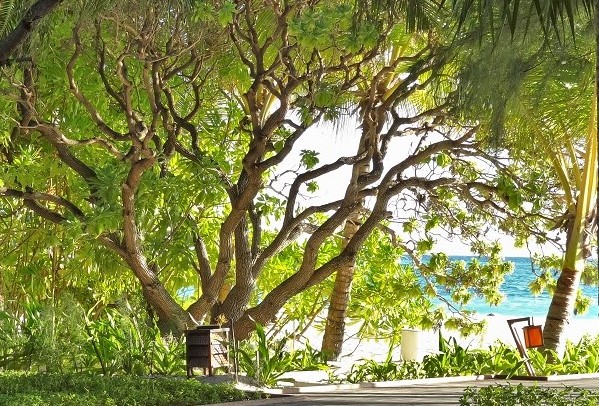 I was escorted to my water villa by my personal butler who was waiting for my arrival. He dropped in names of George Clooney and Brad Pitt as regulars to these water villas while showing me around my paradise.
The villa offered every luxury the money could buy. The most fascinating for me was the glass bottomed open air bathroom where i could marvel at colorful marine life below. The welcome message on bed contained an itinerary specially charted out for me. The portico overlooked a lagoon with 50 shades of blue.
I finished the Champagne bottle while making plan to relax with a book in the hammock which was hanging over the turquoise lagoon. The villa was provided with a personal snorkeling gear and i could step into the lagoon using my own private staircase! I started wondering if they had even organized a private show of vibrant fish to pass by for me to get bedazzled when i desire to snorkel.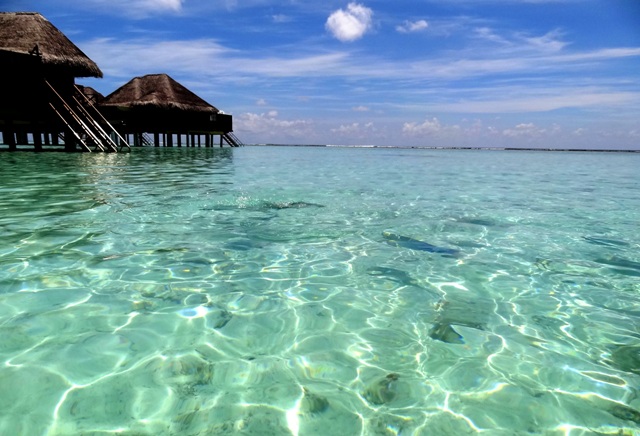 Within an hour my head was buzzing and i deferred the plan of snorkeling till the next afternoon. Well It was partially true! The fish did come by the next day and i could play with them staring into the infinity, while the water lapped softly against my body. There was no soul to be seen until the horizon. It was a beautiful feeling of being shipwrecked while still being surrounded by the luxuries of life.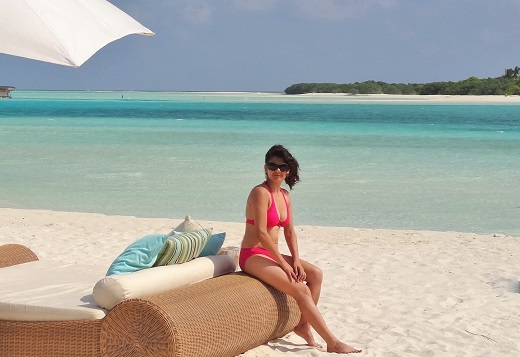 Maldives Experience
Next 4 days were heavenly with scuba diving trip to a nearby island, exclusive candle light dinner on a private island and dolphin spotting trip with caviar and champagne. I devoured ample of seafood over free flowing Bordeaux! I visited every corner of the island with my butler and sunbathed on gorgeous sandy beaches which seemed whiter than the white.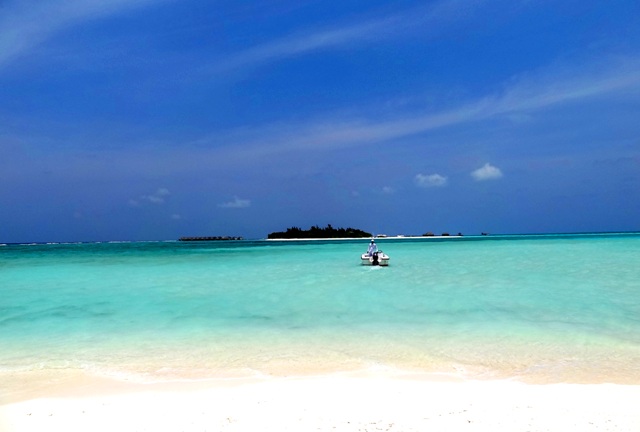 I was in love! In love with my being, with the universe and with the divine beauty. On a starlit beach I tried to imagine if i would have actually preferred a real Maldives Honeymoon. Or if i am really missing the romance in this very moment. And the conclusion appeared, without any influence of champagne, that this is the best honeymoon i could ever have! 
Read more: Fun Facts about Maldives Holiday! 
Summary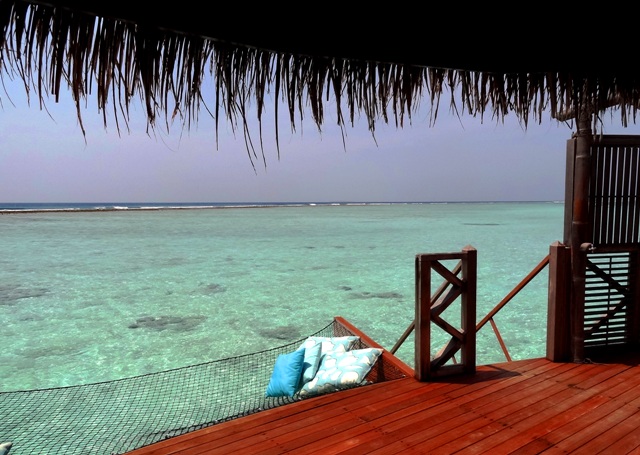 Article Name
I went on a honeymoon to Maldives- Alone!
Description
Ok, so i went to Maldives, alone, not on honeymoon, though it did feel like it! Getting marooned on an island was nothing short of honeymoon!
Author