I have been to some of the well known places in Rajasthan, many times, but this road trip gave an opportunity to witness the region from a wide perspective. The idea was to take a different route and visit smaller towns and villages on the way! The itinerary for 2 weeks included some of the offbeat places to visit in Rajasthan!
Delhi → Mandawa → Navalgarh → Bikaner → Gajner → Jaisalmer → Sam Dunes → Jodhpur → Udaipur → Chitorgarh → Ajmer → Pushkar → Sariska → Alwar → Delhi
Offbeat Places To Visit in Rajasthan
What we noticed about Rajasthan during this road trip:
Rajasthan has good roads! Even remote villages in the desert, with 5-10 huts, are accessible by roads
There are lots of schools in Rajasthan! It was heartening to see village kids didn't have to travel for miles to get basic education.
Colors and more colors! Remote the region, brighter the colors! It was a visual delight to see elderly men and women donning bright red and yellow paghris (head gear) and sarees.
Most beautiful part of the road trip was a road between Bikaner and Jaisalmer, like straight line, with vast expanse of flat dry land and intermittent sand dunes.
There are always religious melas in remote villages which are never included in places to visit in Rajasthan. There are millions of devotees visit these melas on bikes, rickshaws, tractors, buses, camels and bullock carts! There is never a dull moment on the road!
Tips:
Start Early to avoid traffic.
Avoid long weekend and festive timings when you consider Places to visit in Rajasthan
Load up on sun screen, hats, scarves, water and juices. Long stretches between Jaisalmer and Bikaner has practically nothing. We do not travel without an electric car cooler, stuffed with best wines and cheeses for romantic evenings!
Rajasthan Tourism: Always book a hotel with a pool.  After a long stretch of traveling, soaking up in the pool is the most relaxing!
Fill the tank whenever you see a gas station, especially in remote roads of Bikaner and Jaisalmer. It is hard to find them when you are desperate.
Best time for a road trip in Rajasthan: September to February.
If you during off season like in August, you can stay in some of the best heritage hotels run by Rajasthan Tourism without paying a fortune!
Summary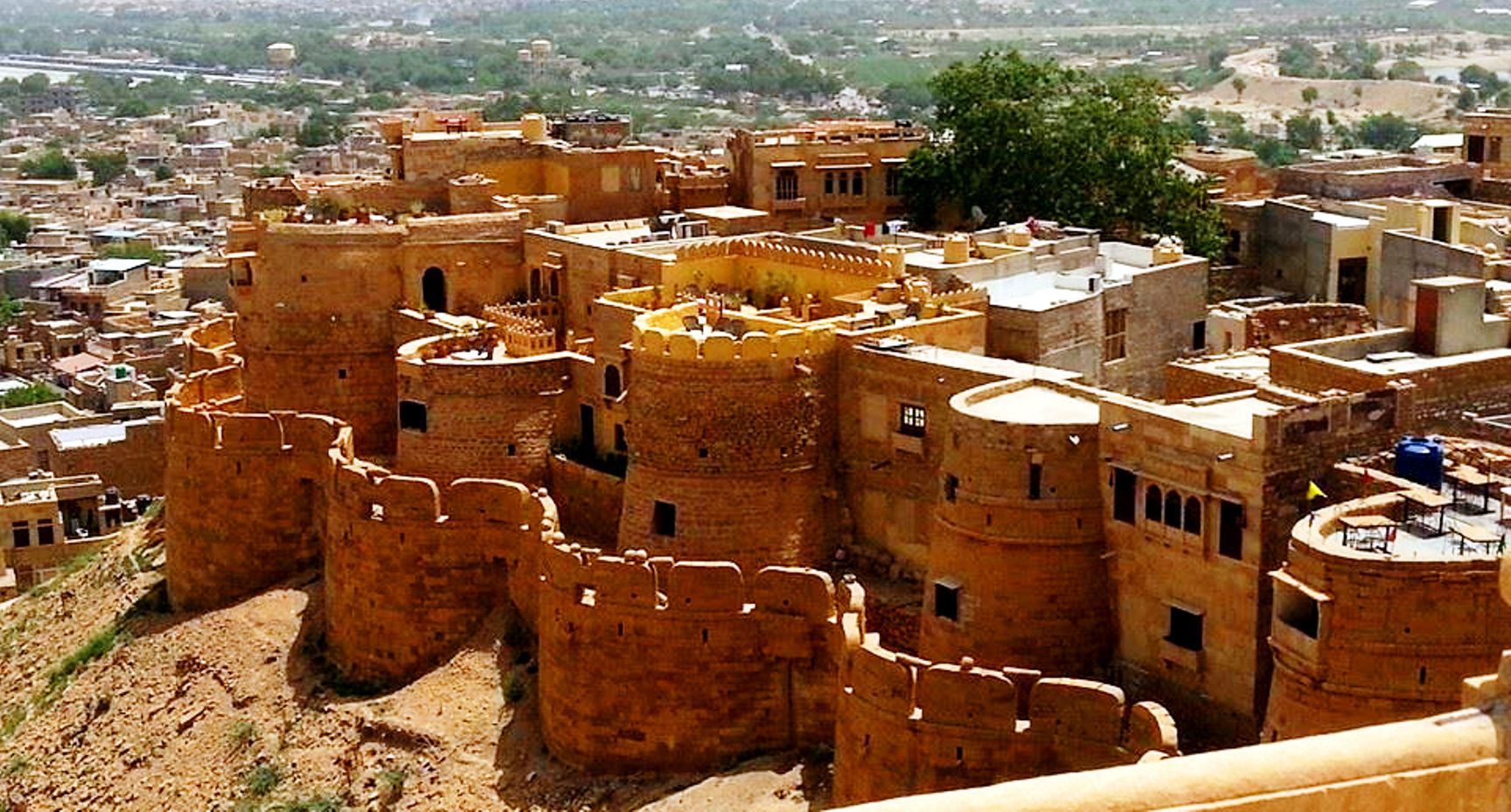 Article Name
Road Tripping in Rajasthan
Description
The idea was to take a different route, visit smaller towns & villages. The itinerary for 2 weeks included some of the offbeat places to visit in Rajasthan!
Author