Road trip in Egypt: Cairo To Sharm El Sheikh Via St. Catherine's Monastery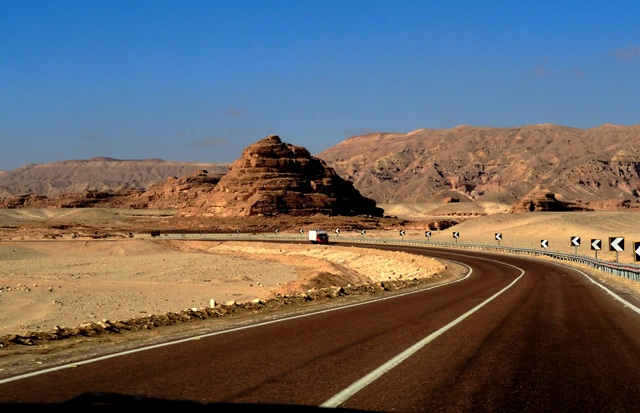 I am a road trip addict and neither poor road conditions nor longer drives deter me from considering this option. I try to accommodate at least one day road trip in a country I am visiting. This gives an opportunity to step outside the touristy center, explore the country side and observe local way of living.
Sharm El Sheikh To Cairo Via St. Catherine's Monastery
I did Sharm El Sheikh to Cairo road trip via St. Catherine's Monastery, back in 2012 and it was one of the best road trips ever. Fortunately the roads were in mint condition! In today's context, it may be risky and not advisable. But it could definitely be added to the bucket list.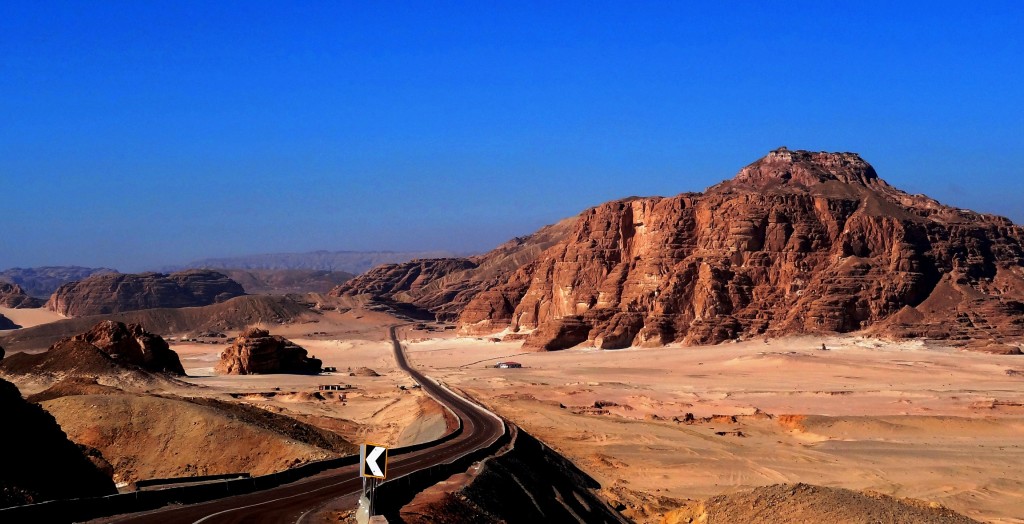 Sharm el-Sheikh can be reached by driving down the western coast from Cairo via Suez and El Tur. After Suez it is a scenic ocean drive, passing through sand dunes, with deep blue sea on one side and rocky mountains and flat desert on the other side. It takes around 7-8 hours if you drive down straight to Sharm. It could take a bit longer if a visit to St. Catherine's Monastery is included in the plan. I strongly recommend visiting this historical site.
St.Catherine's Monastery History:
Built in 6th century by a Byzantine emperor, St. Catherine's Monastery is a UNESCO heritage site in Sinai province in Egypt. The monastery is situated at the foothill of Mountain Moses and looks like a fortress from outside. Inside monastery walls one can find one of the oldest Greek orthodox churches, Mosses well, burning bush and a mosque! It is quite remarkable to see that the monastery has survived wars and religious persecutions throughout the centuries. It was granted protection from none other than Prophet Mohammed and other religious and prominent leaders in the history. The museum contains religious artifacts and a copy of a letter from Prophet Mohammed (granting the worship rights) is believed to be kept inside one of the vaults.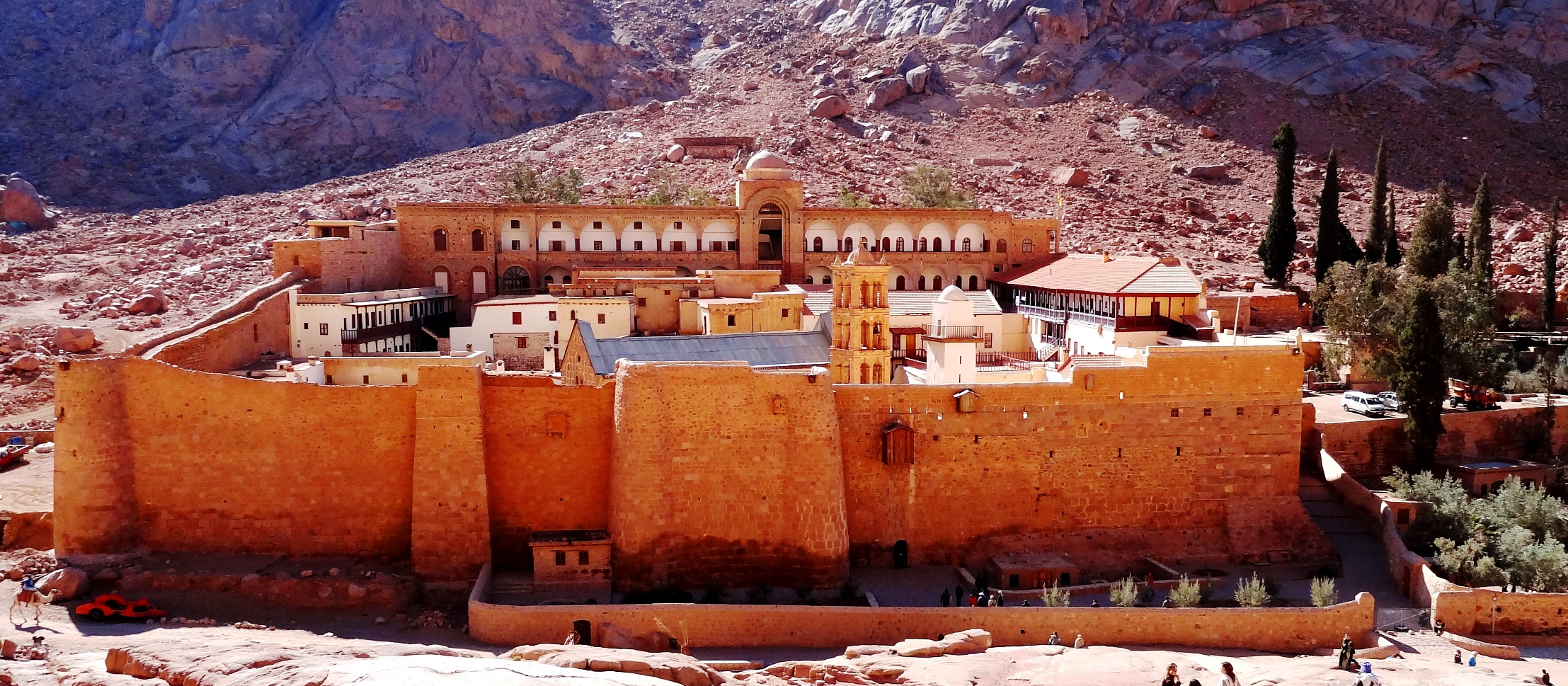 To visit the monastery, one has to take the winding road passing through holy Mount Sinai. It is a beautiful drive; with rocky terrain and dunes lining the sides of the road. You can spot patches of Oasis at Wadi Feiran and Bedouin hutments on the way. The vast expanse of flat planes in the middle of the rocky mountain range is impressive. This is where Moses is believed to have received 10 commandments.
Tips:
It is advisable to take the road trip on your way to Sharm El Sheikh from Cairo. Lazy day on the beach next day is all you need to revitalize after a long drive.
Start early so that you can accommodate a bit of a detour to visit Saint Catherine's Monastery in Sinai, which should not take more than 2 hours .
After  visiting the monastery, one can climb up the Mount Moses and enjoy the desert vistas from top.
Carry some snacks form the hotel; it will spare you the trouble of looking around or stopping at smaller road side eateries.
If you decide to do road trip both the ways, another way could be via Dahab and Nuweiba, though it is a much longer route with less preferred road conditions. In this case, stopping over at Dahab is advisable.
Avoid driving after dark, as Egyptian lorry drivers are notorious for driving without headlights!
Check safety situation in Sinai in Egypt before making plans to visit St. Catherine's Monastery!
Read more about Things to do in Cairo while visiting Egypt.
Summary
Article Name
Road Less Traveled: Cairo To Sharm El Sheikh Via St. Catherine's Monastery
Description
Sharm El Sheikh can be reached by driving through Mount Sinai. Drive to St. Catherine's Monastery is beautiful with rocky terrain and dunes lining the road.
Author