Beijing represents China at its most dynamic. Despite of its relentless modernity, the city remains rooted in the past of the imperial history! Here are 16 'Must' things to do in Beijing during a 3-4 days trip!

Things to do in Beijing
1) Visit the Imperial Palace aka Forbidden City
The seat of power from 13th till 19th century, Forbidden City Beijing is the largest wooden Imperial structure is the world. Once forbidden for the common men, now it is run over by tourists from all over.  After entering from the main gate, walk Up North inside the complex, where you will find lesser tourists. Imperial gardens deep inside are a great place to unwind over the history of this 13th century marvel.
2) Climb up the hill in Jingshan Park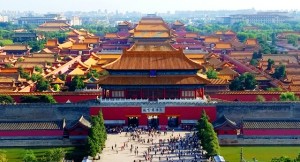 Jingshan Park is across the main road, from the North gate OF Forbidden City.  The mound was created from the soil which came out from digging for the moat around the imperial complex. It served as a wind breaker and kept the evil spirits away. It is worth the climb, it provides stunning panoramic view of the Forbidden City from the top.
3) Relax with beer next to the Moat around Forbidden City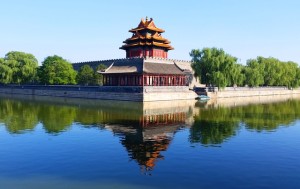 The great way to wind up the day is to walk around the moat from Jingshan Park. Relax over a pack of Tsingtao, China's highest selling beer!
The sunset provides great picture taking
opportunities around the towers and the moat.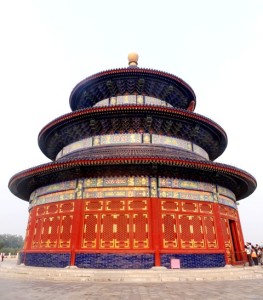 4) Visit Temple of Heaven
This awe inspiring temple complex is my favorite. The cylindrical building is architecturally different from most of the ancient structures in Beijing.  Most of the tourists leave by 5pm, making it pleasant in the evening. The setting sun brings out the vibrancy of the blues, reds and maroons of this spectacular wooden structure. The park around it is worth a decco.
 5) Hike on the Great wall
It is way more glorious than I had imagined.  And the climb is really steep. If you truly want to hike, avoid Badaling section. Because of its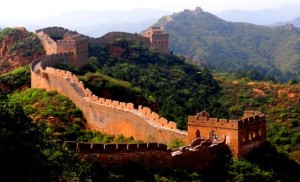 proximity to Beijing, it is run over by thousands of tourists. Jinshangling / Simatai provide magnificent vistas of the restored as well as non restored parts of the Great Wall. With the help of a tour operator (at $100) it is possible to hike 10-12 kms and marvel the extraordinary feat of The Mings. Hiking on The Great Wall is a once in a lifetime experience!
6) Light Incense sticks at Yonghe Gong Temple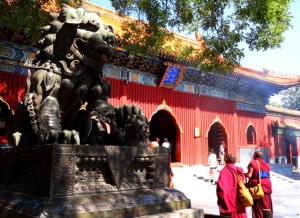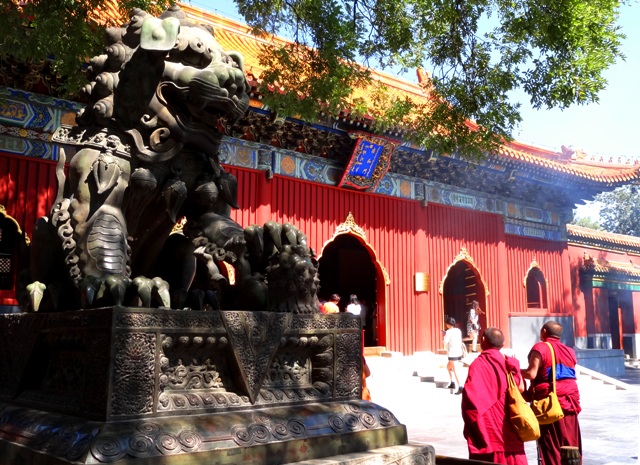 The most famous temple in Beijing, Yonghe Gong is a delight to behold. This is an active temple complex where you find devotees and tourists burning incense, bowing down and offering prayers to Buddhas everywhere! Temple complex is quite atmospheric with thick cloud of smoke and heady smell from all the incense burning. Incense sticks are provided for free by the temple at the entrance and for tourists this is one of the favorite things to do in Beijing!
7) Relax under old Cyprus trees in Confucius Temple
Most of the tourists avoid this temple, which makes it a perfect place to visit! Quiet relaxing  atmosphere is pleasing, after an overdose of incense at Lama Temple. The temple is known for its ancient 800 years old cypress trees.  Some of the ancient rotting trees are supported by metal columns.
8) Bicycle through Hutongs
This is another fun activity in Beijing. Hutongs: Community of traditional courtyard houses, are tucked away inside narrow lanes north of Forbidden City. Hutongs reflect the culture of the common people in ancient times! The best way to experience hutong life is to simply wander around with bicycle. You can spot locals playing Chinese Chess, chatting up or eating Famous Beijing Yogurt.
9) Boat ride in Beihai Park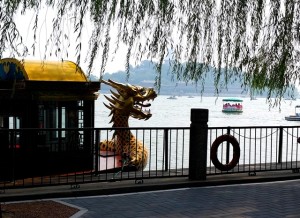 Beijing is well known for its lakes and parks with scenic backdrops. if a visit to Beihai is planned, you can skip a visit to Summer Palace. They are not the same but walking around the lake promenade lined with weeping willows offer similar experience! Find solace amidst the cacophony and chaos of Beijing by taking an hour long boat ride in the lake!
 10) Drink cocktails at Shangri-La Atmosphere Bar
At $15 for a cocktail, Atmosphere Bar on 80th floor of Shangri La offers much more than just a drink! This is the highest bar in Beijing.  The panoramic view of the city from high above (on a clear day) is worth every penny! And their cocktails are good too! Try to get there just before the sunset and get hold of a window seat!
11) Tuk tuk ride around    Hauhai at Sunset
Tuk tuk ride is the best way to experience this popular hangout joint for Chinese teens and young adults. The lake front promenade is lined with bars and clubs, some of them dishing out jarring music. The idea is to go further down the promenade and enjoy the eclectic atmosphere from quiet rooftop bars .
 12) Souvenir shopping in narrow lanes around Hauhai
I have found better quality souvenirs at reasonable prices around back lanes of Hauhai than anywhere else in Beijing. Usually there is no need to bargain as items are well priced. Variety of chop sticks, Chinese tea cups and sweets are best to carry home for loved ones.
13) Eat Dumplings with Yanjing beer
This is one of my favorite things to do in Beijing. I would do this even if I had only one day in Beijing. The shops around hutongs offer variety of dumplings/ dimsums at cheap rates. Do not miss out on steamed or Friend pork celery or lamb carrot dumplings at Xian Lao Man (252 Andingmen Neilu), this one is best one with an immense dumpling menu! And do as Chinese do with their dumplings, order a bottle of Yanjing!
 14) Check out the acrobat show at Chayoyang Theater
Traditional acrobatics have existed in China for over 2000 years. Visit Chayoyang Theater and watch the artists perform jaw dropping stunts with bicycles, motorcycles and swings. These shows are held daily and at $30 they provide world class entertainment!
15) Experience Beijing night life in Sanlitun
One of the things to do in Beijing in night is to stroll on the Bar Street in Sanlitun. It gives an opportunity to feel the cosmopolitan vibe of Beijing. The street is lined with cafes, bars, clubs, restaurants and fancy boutiques. Apothecary in "The Village" (as it was known earlier) is the best for cocktails and food. Tourists find live music at some of the bars (with Chinese singers) quite funny!
 16) Visit the night street market and eat live scorpions!
The street market around Wangfujing draws tourists and locals alike. I found it very touristy with live scorpions displayed on sticks in the shops. Fried live scorpions are a delicacy and many tourists end up being chivalrous! It is a bit pathetic, nonetheless offer great photo ops. This is one of the unusual things to do in Beijing!
Few Tips to make it pleasant in Beijing!
Get VPN, Betternet or Express VPN before landing on Chinese soil, to stay connected.
Keep smaller change for buses and metros
Bargain for Hutong rides with Auto guys, they tend to charge heavily when you come out of the Forbidden City
Hotels in Beijing – Stay in a courtyard House or boutique hotels situated in up-market hutongs, to get the insight into traditional aspect of Beijing
Avoid visiting Forbidden City , Temple of Heaven and parks on weekends or during Chinese holidays. It could become a nightmare with thousands of Chinese converging to holy sites.
Summary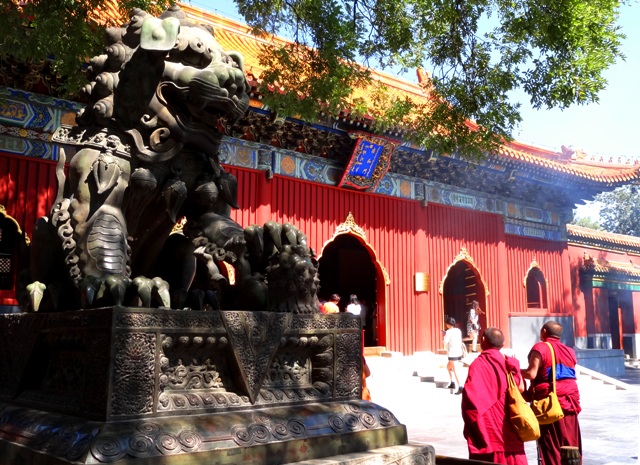 Article Name
16 Must (Fun Things) Things To Do In Beijing
Description
Despite of relentless modernity, Beijing remains rooted in the past of the imperial history! Here are 16 Must things to do in Beijing during 3-4 days trip!
Author