There is more to Cairo than just Pyramids! Here are some 'Must' Things to do in Cairo! This dusty capital of Egypt was a seat of power throughout centuries. In this ancient city, you find Pyramids, Roman ruins, Ancient churches and Medieval Mosques next t o each other. Besides historical monuments, one can explore Nile delta, the desert and wadis around Cairo.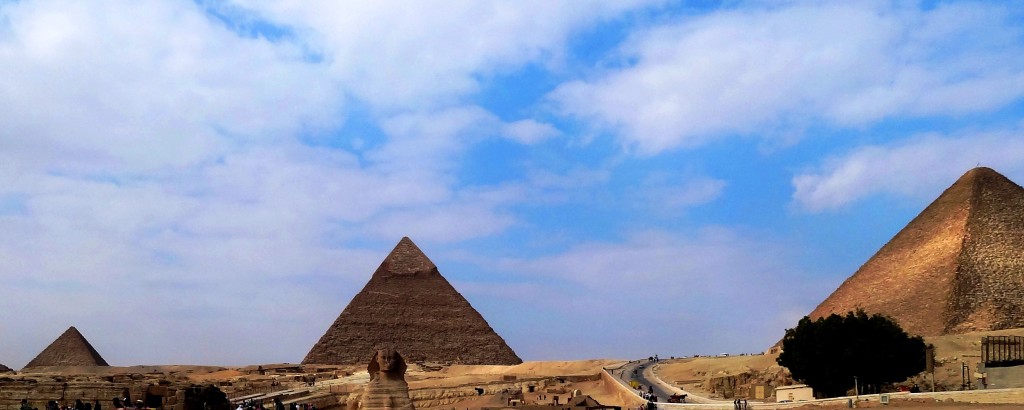 Things To Do In Cairo Day 1:
Of course you have to start with Giza Necropolis, it features in the Top Ten Things to do in Cairo! One of the seven wonders of the ancient world, these pyramids in Giza have stood tall for over 4500 years! It is easy to cover Pyramid of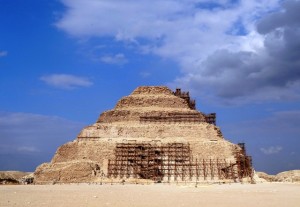 Cheops, Chephren , and  Mycerinus and Sphinx guarding the mortuary temple complex in the first half of the day. Discover the walls carved with hieroglyphics inside the tunnels. It is worth making a visit to Saqqara to explore the 'Step pyramids'.  These are smaller in size, but they are the oldest and the drive through the desert is fascinating.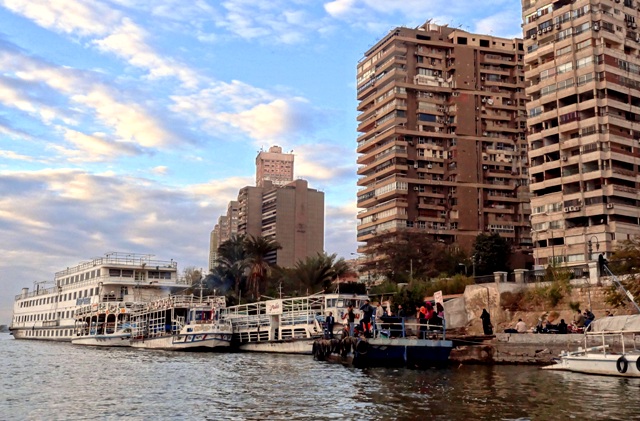 After an intense day ducking guides and camel riders at Giza, a felucca ride on the Nile around sunset is calming and relaxing. You can explore the Nile Delta and the city of Cairo from a lesser noisy boat. Head to upscale Zamalek district after the cruise and relax over Shisha at one of the lounge bars, marveling the history! Or You can end the exhaustive day by having a sumptuous dinner at Sequoia by the Nile.
Things To Do In Cairo Day 2: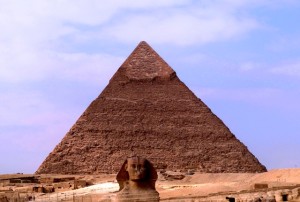 Start your day with visit to the Egyptian museum at Tahrir Square. Spend first half of the day exploring exquisite collection of antiquities, primarily from Pyramids and around the areas. Treasures of Tutankhamun Tomb and The Royal Mummies room are the most popular attractions.  It is captivating to find well preserved royals like Hatshepsut, Tuthmosis  and Ramses, mummified over 2000 years BC!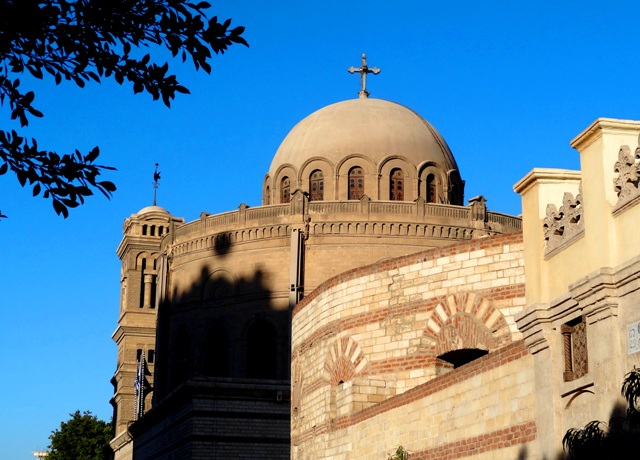 Visit to Coptic Cairo can be planned in the second half of the day. Walk around the streets of the oldest part of the city, exploring walls of old Babylon, 9th century hanging church, and other churches, mosques and synagogues. It is quite intriguing to discover peaceful Greek Orthodox Christianity in the middle of chaotic Cairo.
Wind up the day with some kebabs and khubz at one of the famous Lebanese restaurants. Sabaya is one of the options, again overlooking the Nile.
Things To Do In Cairo Day 3: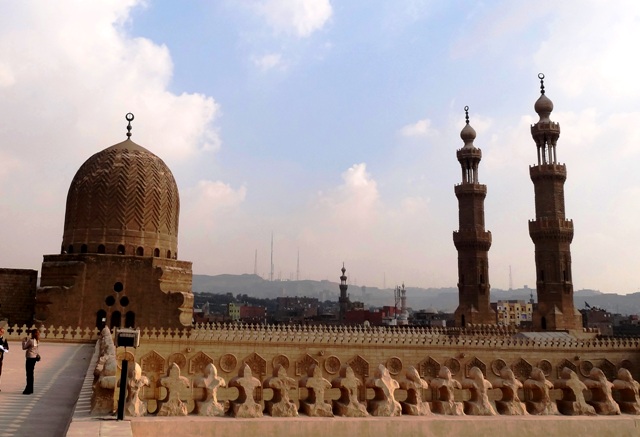 Be prepared for some chaos and noise in Islamic Cairo where you can visit some of the oldest mosques in Egypt and minarets from ancient times. This is one of the 'Must' things to do in Cairo! Grand Al Azhar mosque is considered the seat of Islam. Take a tour around the mosque and climb up the terrace to get bird's eye view of the Islamic quarter. You can spot tall minarets of Bab Zuweila- a medieval gate to the old town.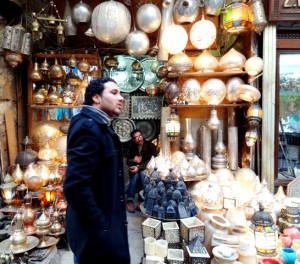 Visiting Khan El Khalili is one of the most exciting things to do in Cairo. It is the grand bazaar in Cairo selling spices, souvenirs, home decor items, clothes to almost everything. and it is worth the trip. Narrow streets of the bazaar houses spice markets, souvenir shops and you can spot archaeological sites including a Turkish bath from Ottoman time in one of the crowded corners. From there you can walk up to The Citadel to visit with iconic Great Mosque of Muhammad Ali Pasha. Mosque of Ibn Tulun is also just around the corner.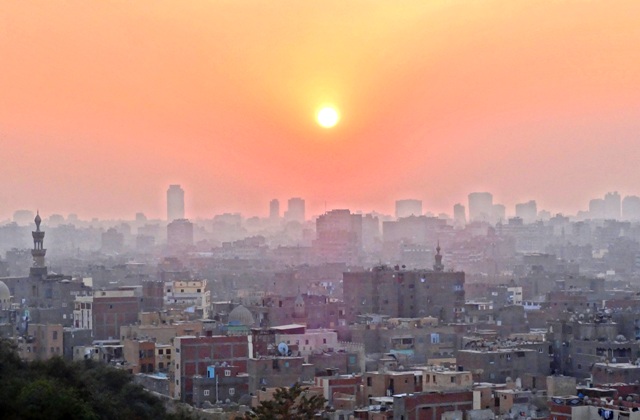 Escape to serene Al Azhar Park after a crazy day in Islamic Cairo. You can get a great view of Cairo skyline from the restaurant at Al Azhar park. Savor the last round of Kebabs, peta and humus with famous manga (mango) and farawla (strawberry) juices.

Tips:
Wear clothes covering shoulders and knees, you never know when you would end up visiting a holy site in Egypt. Carry a scarf around, helps to quickly cover the head from sun or while visiting a mosque or do other religious things in Cairo.
To visit Egyptian museum, queue up early during season time. Do not carry camera or mobile phone, you may end up wasting time in going to the locker to deposit all the stuff.
Be aware of propaganda guides around Mosques, they presumably take you for a free tour and demand exorbitant amounts in tips, they may get abusive if you refuse. It is better to settle the fees before taking their assistance.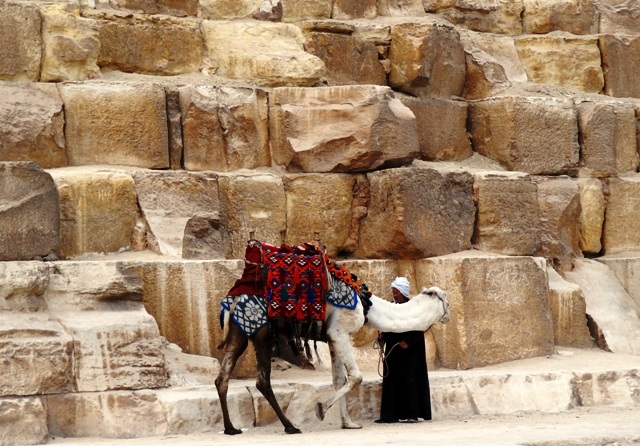 Camel riders and guides around Pyramids and other historical monuments in Egypt are aggressive and may end up abusing, in case if you refuse to take either of them. The idea is not to wander alone (specially for females)  and stay in a group. Just ignore the advances and be busy with your guide book,  that will deter the stubborn ones as well.
If you are looking for things to do in Cairo at night, head to Zamalek, the area is lined with some of the most popular bars and restaurants in Cairo.
Watch some Discovery and History channel videos before visiting pyramids at Giza. This helps in understanding how these massive structures were built. You will be able to marvel the feat behind building such grand structures in ancient times!
Take a road trip from Cairo to Sharm El Sheikh via St Catherine's Monastery in Mount Sinai. It is a scenic drive and monastery is worth a visit!
Summary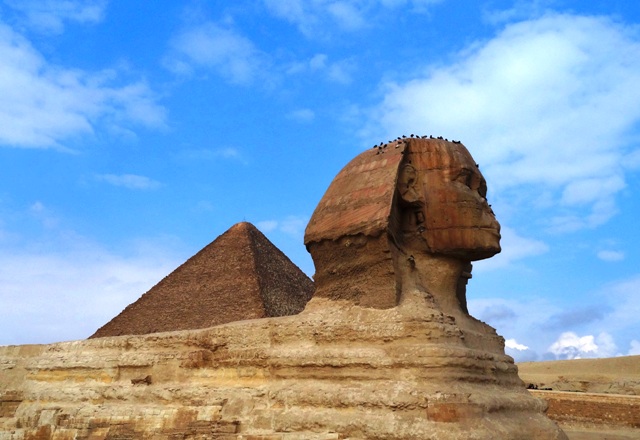 Article Name
Best Of Cairo In 72 Hours!
Description
There is more to Cairo than Pyramids! Find Roman ruins, Ancient churches, Medieval Mosques next t o each other. Here are some 'Must' Things to do in Cairo!
Author
Invalid Displayed Gallery

Cairo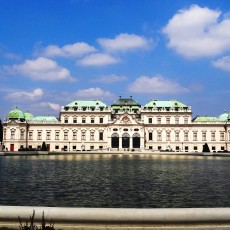 Central Europe on a Shoestring: 4 capitals in 8 days!