Most of the travelers skip Phnom Penh and choose to fly directly to Siem Reap, but It is strongly recommended to spend at least 2 days in this charming colonial capital of Cambodia. The best way is to accommodate it while heading to Siem Reap or on the way back. Here are 7 fun things to do in Phnom Penh in 2 days! It is worth a visit!
1) Royal Palace
If you have just flown into Phnom Penh, then head straight for a visit to The Royal Palace. The Royal Palace and Silver Pagoda are located in adjoining complexes and can be visited in 2 hours. Only parts of the Royal palace can be visited by tourists. The main hall also called the Throne Hall is the main attraction, the top of which is colored in bright yellow, representing the Buddhist faith while the white color of the structure represents Hinduism. These are the two main religions in Cambodia. The yellow claw like top of this serene white building is quite unique.
2) Silver Pagoda
Behind the main building of The Royal Palace is the Silver Pagoda, a gift from France during the reign of Napoleon III. It is called Silver Pagoda as its floor is covered with 5 tons of silver. Inside the pagoda there are various Buddha statues, the most impressive of them are the Diamond studded Buddha and the Emerald Buddha. The outer walls of Pagoda have murals depicting scenes from Ramayana.
3) Tuk Tuk ride
One of the 'Must' things to do in Phnom Penh is to take a tuk tuk ride, made famous by James Bond in one of the advertisements. Travel through the old city and go for shopping at Russian market for cheaper branded and silver products. If you are a solo traveler, then you can hop on any of the bikes as a pillion rider and get dropped wherever for just $1. Every bike rider in the tourist hub provides this service and it is a fun!
4) Indulge in Khmer cuisine
Being a foodie, this was one of my favorite things to do in Phnom Penh! Complete the day's adventure at a river side restaurant, by trying a dish or two of Khmer delicacies. Khmer cuisine is special and the best known dishes are Fish Amok and Lap Khmer. Most of the restaurants in Phnom Penh serve these favorites. French red wines go well with Khmer cuisine, and are easily available at a decent price. Try Fried crabs or Pork Rice (Bai sach chrouk) at any of the street food joints, the most famous being Kampot Pepper Crabs, a must try delicacy for seafood lovers!
5) Visit one of the French Cafes
Next day can be laid back with breakfast at one of the riverside French cafés on Sisowath Quay, watching the day go by. It is easy to Indulge in a conversation with locals and lose track of time talking about the past stories while sipping a cup of coffee. These cafes serve dishes which are western with some eastern twists, some are interesting and some could be bizarre!
6) Walk around Mekong River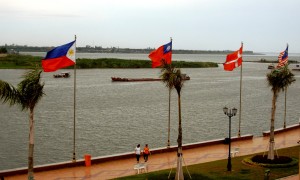 Head for a cruise on Mekong River or just walk around the banks during the day or the evening is one of the pleasurable Things to do in Phnom Penh. This serene capital city is located at a meeting point of Mekong River and Tonle Sap, the largest water bodies and a lifeline of Cambodia. Sisowath Quay is the main attraction; the promenade is lined with cafes and eateries on one side, bustling with tourists as well as locals. Sisowath Quay is the center of nightlife in Phnom Penh. Another adventurous way to enjoy the water cruise is to take a boat to Siem Reap from Phnom Penh, only possible during November to March when water level is higher in Tonle Sap.
7) Happy hour drinks at FCC rooftop overlooking the sunset
Located on Sisowath Quay, FCC represents old French colonial charm. After the cruise, head straight to FCC, for sundowners on the roof top terrace, overlooking Tonle Sap. Foreign Correspondence Club attracts journalists, travelers, explorers and tourist alike. Sipping on one of the cool cocktails while watching the sunset over Tonle Sap is the best way to unwind!
Summary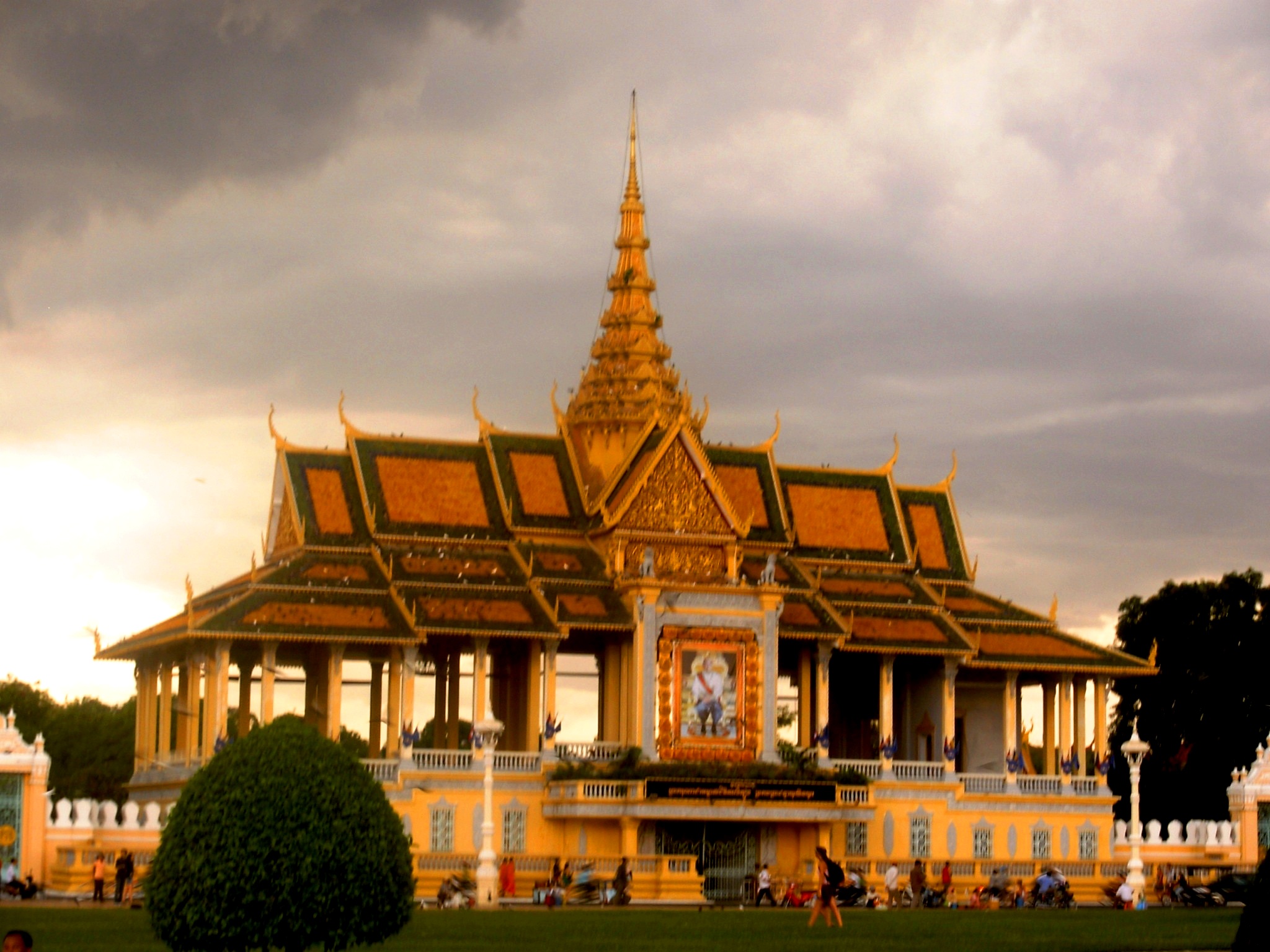 Article Name
7 Fun Things To Do In Phnom Penh In 2 Days!
Description
Phnom Penh is located at Mikong River & Tonle Sap meeting point. 2 days are enough to explore the city. Here are some of the fun things to do in Phnom Penh!
Author