Andaman or Goa??? Big Question!!!
It is not Goa bashing! Neither is it a promotion for Andaman Tourism! Just highlighting few reasons WHY you should consider Andaman Islands for a long weekend over Goa!
We used to go to Goa for every long weekend. It was commercialized way back then, but there were still pockets of untouched country side and beaches. North Goa was buzzing but South Goa remained unexplored for very long time. It is a different scenario now. 100 km of coastline of this smallest state is explored and exploited by tourists from diverse states and countries.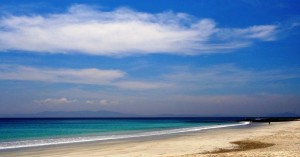 Instead Andaman Islands because of its remote location largely remain unexplored. Most of the islands and beaches are secluded, with very little touristic activities. It is a paradise for ocean lovers! The excitement starts soaring when you look at the archipelago of islands in turquoise blue waters from the high above!
Go to Andaman Islands for Beaches!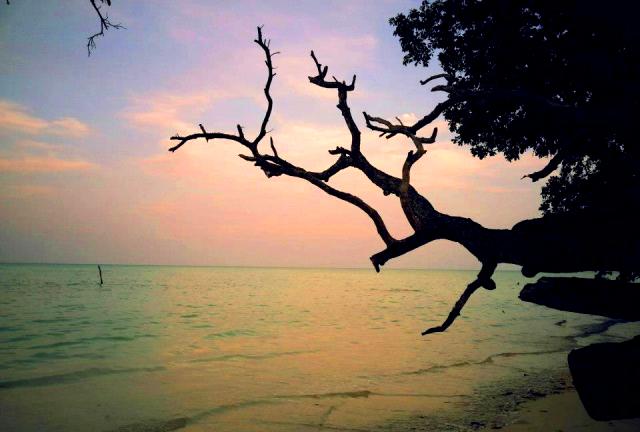 There are more than 500 islands! Of course very few are accessible for travelers. Havelock Island is the most frequented island, and has some of the best beaches in India.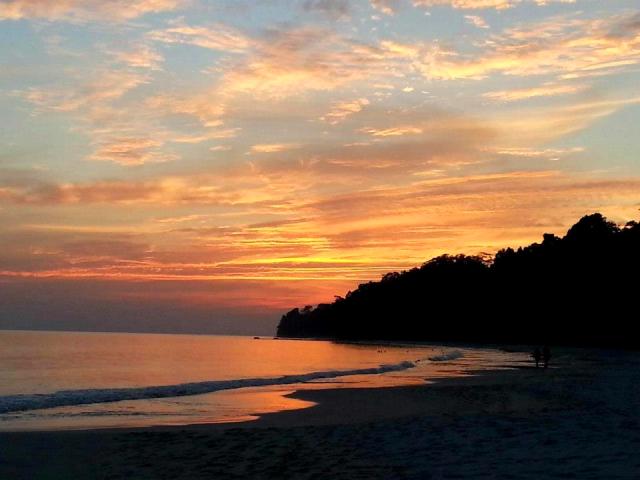 Radhanagar beach is considered one of the best white sand beaches in Asia! It is tucked away behind the forest and the first impression was of a long stretch of Turquoise Blue water appearing out of nowhere!The ocean on a calm day is like a large open air Jacuzzi. Besides that Kaala Pathar Beach with rocky terrain and turquoise blue water is good for sun bathing. Elephant beach has unique appeal with mangroves sliding into the ocean! Bharatpur and Sitapur beaches on Neil islands are serene and known for breathtaking sunsets! Most of the beaches are secluded and there are NO Hawkers! Thumps Up!
Island Activities 🙂
Andaman Tourism offers Islands with white sandy beaches, palm tree flooded resorts and mangroves lined coastlines. Coral reefs around Andaman Islands make them a great place for snorkeling and scuba diving. Some of the best diving schools in the country are located on Havelock Island. Besides that one can indulge in island hopping, fishing or ocean camping. During February to August large waves favorable for surfing. Andaman is NOT the place if you want to party! It is place for a true beach vacation.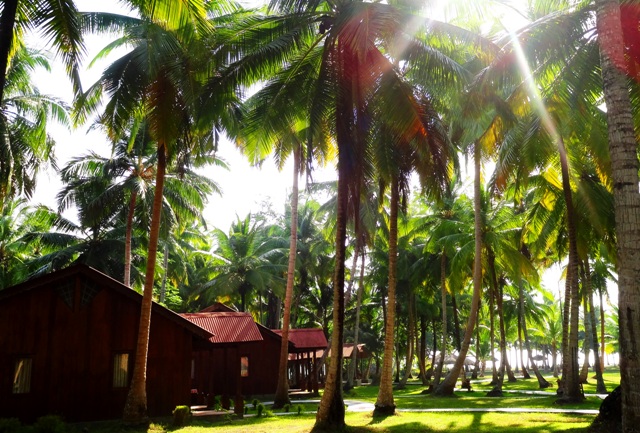 Interior of the islands are covered with lush green thick tropical rain forest! Hiking, biking or just strolling around the forests are some of the fun activities if you had enough of the sun and sand. It is easy to explore smaller villages by foot, dotted with typical Andamanese huts. In Havelock you can hire a bike for $5-7 a day to explore the distant beaches tucked behind the forest!
Seafood and Nothing Else!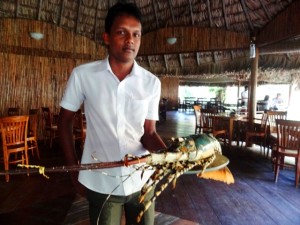 Now here is the icing on the cake! Local population of Andaman is mix of Bengalis, Burmese and south Indians, making the cuisine all the more diverse! Anju Coco is THE place to visit, their "Sea food to Die for", without blowing your budgets on lobsters and crabs! Simple grilled fish of every variety is a way to go for westerners. There are smaller shops around the market in Havelock, which can cook up fresh fish in few minutes. Swapan's is another one to explore, just for few hundred rupees. An average seafood meal will not cost more than $20 for two! It makes sense to carry a bottle or two of good wines; you may not find the varieties satisfactory!
Easily accessible!
Capital city of Port Blair is a gateway to this Island state which is easily accessible from every major city by flight. Usually flights have stopover in Chennai or Kolkata and good connections take no longer than 4 to 41/2 hours. Those who have more time; can explore the sea route. Regular passenger ships operate from ports in Kolkata, Chennai and Vishakhapatnam. Havelock and Neil islands are most frequented islands and are easy to access by ferries and provide decent accommodations.
Accommodation: Resorts and Huts!
Yes, just like Goa you can get beach side accommodation in exotic resorts or regular beach huts. And unlike Goa they are not overly crowded, be it season or off season! The islands have limited number of resorts and hotels. And it can never get crowded to spoil your beach vacation.
Andaman Tourism almost year round!
During May to July the Islands receive tropical monsoon with heavy thunder storms. Strong winds and lower visibility underwater make them unsuitable for diving. Rest of the year is good for visiting Andaman Islands and for all kinds of beach/ non beach activities.
Have you ever attended a Fish Auction on the beach? Read about Harnai Fish Auction!
Andaman Tourism Image courtesy: http://www.mapsofindia.com/andaman-nicobar-islands/state-tourism/andamand-and-nicobar-travel-map.jpg


Summary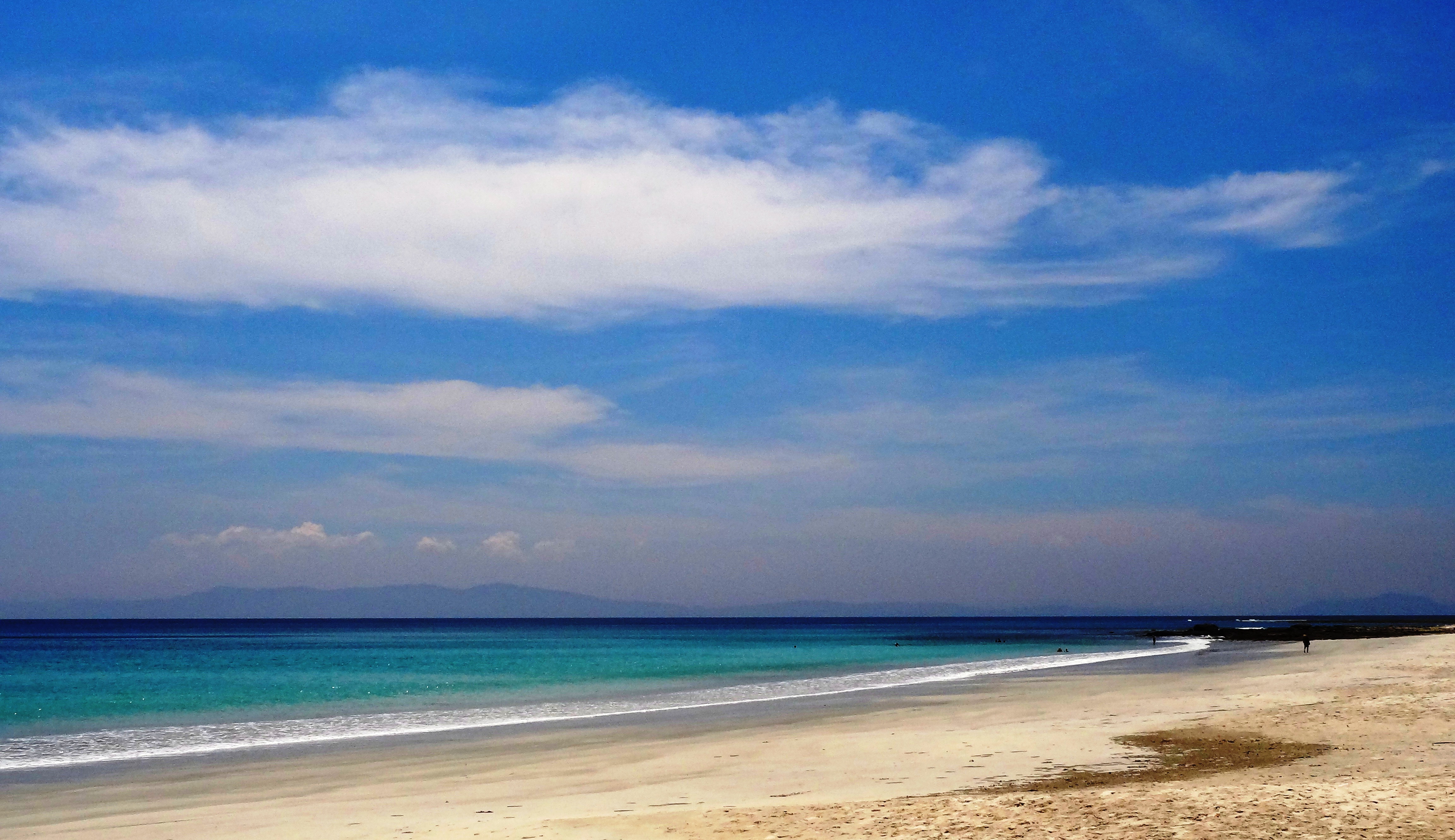 Article Name
Consider Andaman Islands Over Goa For Long Weekend!
Description
Andaman Islands remain unexplored because of the remote location. Most of the beaches are secluded. Its a paradise for ocean lovers! Head to Andaman instead of Goa!
Author