Is it possible to travel with a full time job? YES!
Is it easy to take time off with a full time job? YES!
Will i be able to afford traveling from my salary? YES!
Now to begin with, I have a full time job in retail and i travel. And i travel extensively for pleasure. When i am not traveling, i think, breathe and dream about traveling to different countries. When there is a will, there is a way!
How to travel with a full time job!
How much we all wish to have a job in travel related field or travel for work. In today's time, it is easier to travel for work, but the places do not necessarily feature in the bucket list. While working in a travel organization could be a dream job, not all of us fit into the profile besides the love for travel. The privilege of getting paid for travel is reserved for a small section of special folks who have painstakingly established careers in travel blogging and travel writing.
I believe you don't have to be rich or have a well paid job to fulfill the dream of traveling. Neither you have to be a backpacker and save pennies to tick mark places off your bucket list. If you are working in a middle management with a decent job, you can start exploring our beautiful planet. I work in a senior management for a retail firm and i have been traveling for over a decade. With slow and steady pace, i have been exploring new countries, one at a time. I am often asked, how i manage to travel and where do i get money to travel. I write this post for all the inspired travelers who like me are eager to get on the road less traveled. Read more to know 'How to travel with a full time job!' and realize your dreams.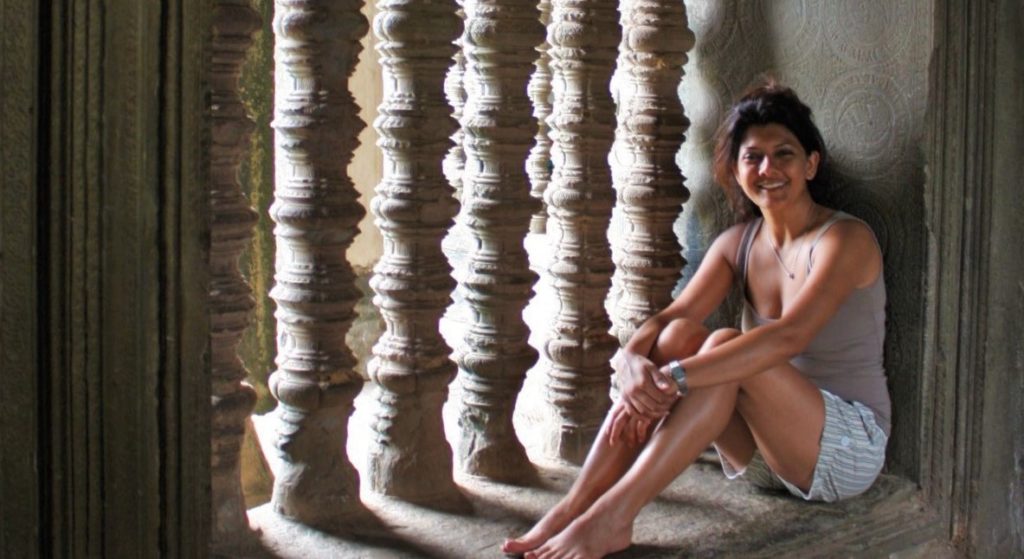 1 Advance planning is a must
For all of us who have full time jobs, planing is the key. Advance planning helps to create an efficient itinerary, apply for leaves and get more out of your dollars. I usually make a list of all the long weekends at the beginning of the year. On top of that we all have officially allocated holidays for a vacation every year. The number of holidays and long weekend give a broad idea of how many long and short holidays i can go for. Advance planning also helps me to allocate budgets for traveling after my needs are taken care of. Planning is absolutely essential if you are wondering 'How to travel with a full time job'!
2 Keep a bucket list ready
Make a list of places you would like to visit over a period of time. Out of which some places can be easily visited in near future and the rest would be a sort of wishful thinking. Whatever it is, do have a bucket list. Creating a bucket list streamlines my thoughts. The list helps to dream about the destination and figure out future travel plans. If there is no wish list, nothing can be achieved. Also i try to stick to buckets list and not go haywire. What i mean is: if you have Kenya on your bucket list and not South Africa, stick to it. Just because some friends are going to SA, you do not have to join the wagon. Keep your holidays saved up for Kenya. Both places require an allocation of a certain budget and you do not want to blow away your dollars on something which you could have used to visit Masai Mara. For me, at any given point, i have 4-5 itineraries ready in my head or on google sheet. One quick glance helps me to streamline my plans as and when the holidays materialize.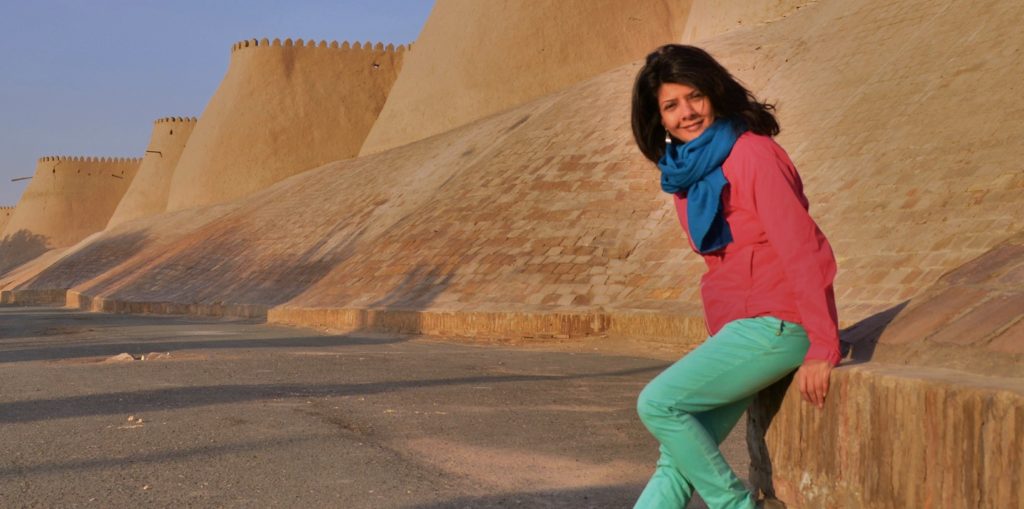 3 International or domestic travel
Again a bucket list should include places within the country of residence, neighbouring countries and places in far away continents. As and when the holidays and budget permit, you can pick a destination based on the number of days available for traveling. If you are an inspired traveler, visiting destinations within the country is a good start. Those of who live in countries like China, US, India or Russia have ample of domestic travel opportunities. This serves as a stepping stone to achieving larger travel dreams later. In any case, you must start traveling within your country to learn the ropes before stepping into the world. International travel is expensive and can be complicated with visa applications and getting around the language barriers.
4 Shortlist destinations for a quick travel
Make a list of places which can be covered in 3-4 days as well. It is very easy to travel to a city destination using a long weekend. If the need be, you can add one more day to the long weekend and get 4 days of travel by utilizing only one additional leave. Rationing of holidays is a crucial thing for a travel enthusiasts. I was fascinated with Kazakhstan for long and visited Astana over a long weekend. I had an itinerary and information ready and it was easy to sort visa and book tickets. The visa procedures can be time consuming. Keeping list of countries where you can Travel without visa or where Visa-on-arrival is possible will give you a quick heads up.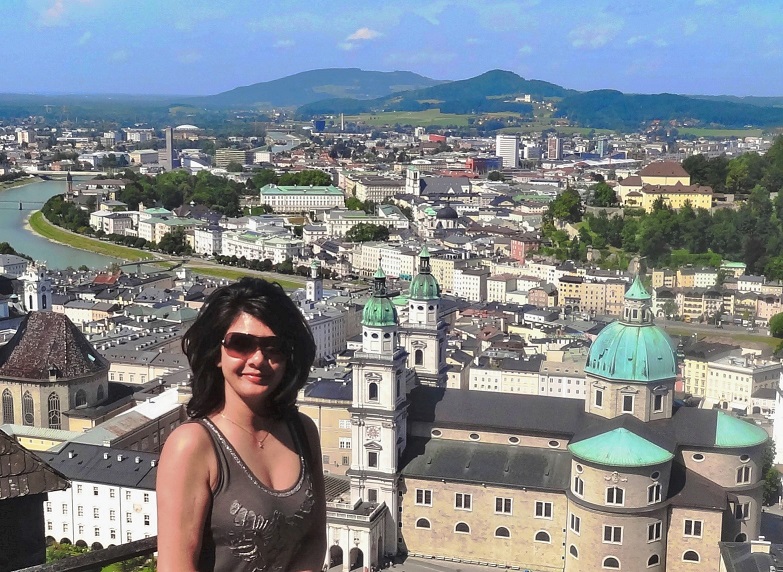 5 Optimize long weekend or holidays
Long weekends are god sent and i use all of them for traveling nationally or internationally. Even for a longer vacation in a far away places, optimizing a long weekend or a festival holiday helps to reduce the consumption of official leaves. E.g. If the Holi falls on Thursday, plan a vacation from Thursday to the weekend after next. That way you are using only 6 official leaves for a vacation of 10 days! I was able to visit Beijing during a long weekend by adding an additional day of leave. In the same way, I took 3 official leaves to combine with a long weekend, which gave me a 7 days travel break in Sri Lanka.
6 Stay healthy and fit
This is very important for traveling. Traveling requires strength. Walking endlessly in historical quarters, going for a short trek, climbing a hill or even changing terminals at airports test your fitness levels. Only a fit individual can endure tirelessly. Besides that, staying healthy ensures you use assigned leaves primarily for traveling and not for recovering from basic ailments. One of the biggest outcome of traveling is that it will keep you fit. And the cycle goes on! Health is the key element in answering your query: How to travel with a full time job!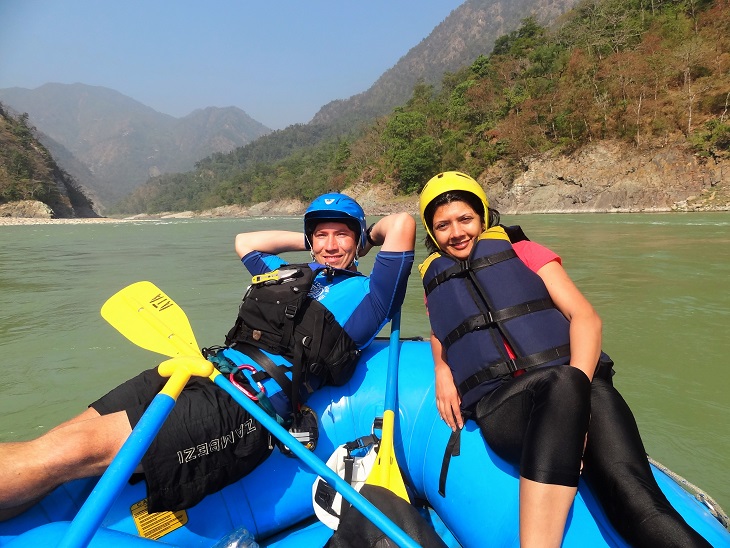 7 Don't wait for a long vacation, keep taking small ones
A short city travel destination is a great way to escape from the routine and continue to inch towards realizing your dreams of traveling. It could be quite daunting to wait for more holidays and plan a longer trip. Shorter trips to a capital of a country or to the desert for a music festival is a great way to stay in the orbit of traveling. Short travel is refreshing and gives a perspective on culture, heritage and values. If you enjoy the country's culture, traditions, cuisine and people, you can always plan a longer vacation. Short vacations is an answer to the question: How to travel with a full time job! And when you change a job, do not forget to take a longer holidays before starting the new assignment.
8 Use free time for research and planning
Research on a destination equips you with vital information. Thorough research from figuring out visa requirements to the places to see and things to do in a chosen country is time consuming. But then no travel plans can be made without gathering relevant information on a place. Optimizing the use of free time keeps me not only occupied but will i also learn interesting facts about countries i wish to travel. Having visa information handy goes a long way in planning as it may take anywhere from 3 to 30 days to get visa. Given the complicated visa process I had to plan two months in advance for a trip to Uzbekistan whereas visa to China took 4 days!
9 Meet friends in exotic locations
It is always good to have friends staying in far off lands. That is a motivation to travel to new places. But then if you have been to the country once, plan to meet in a different place the next time. Instead of going to the same place and doing the same things, decide to meet in an exotic place. That gives an opportunity to spend quality time with your loved ones and explore a new destination. The cost will be the same, but you will have a new feather in your cap. I travel with my close girlfriends once every two year. We met in Egypt 3 years back, last year was in Indonesia and the next reunion is in Sardinia in Italy!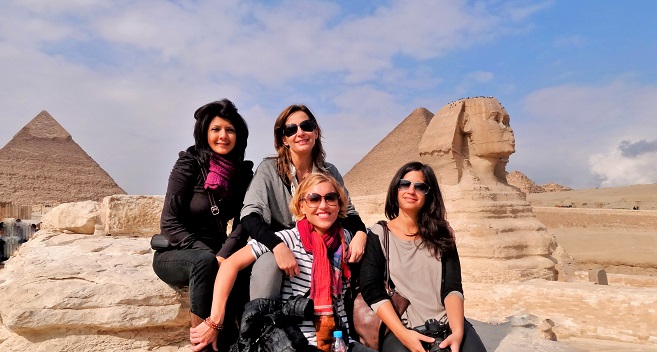 10 Learn how to make an itinerary without an agent
Traveling is an addiction. If you are bitten by a travel bug, then you will have to learn to make your own itineraries. Everything can be planned on your own, including a trip to Masai Mara to witness the great migration or exploring the silk route trade history in Uzbekistan. With advance holidays and financial planning, you are already taking care of your budgets. Creating your own itinerary without an agent will help to reduce the cost of a trip by at least 30%. That is a huge saving, which goes a long way. Read in detail about How to create your own itinerary without an agent.
11 Do not get overwhelmed with others' travel stories
We all have budgets and time constraints. That should not dishearten us but serve as an impetus to achieve more from life. Any travel story should motivate us and not leave us disgruntled. Everyone's life is different and everyone's desires are different. For me listening to others' travel stories help me strengthen my resolve and add new destinations to an existing bucket list. I am a strong believer of 'One day at a time, one place at a time'! I was able to plan a vacation to Russia after meeting a friend who wouldn't stop raving about the history of Kremlin and Peterhof Palace.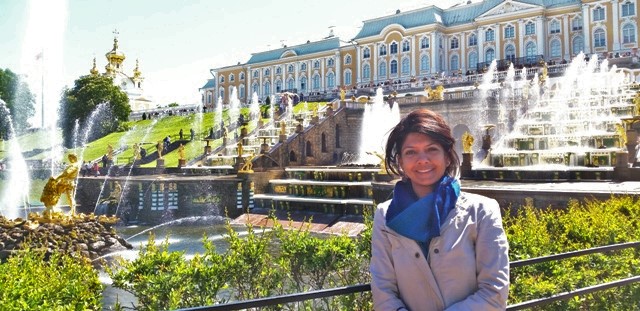 12 Financial planning goes a long way
Besides the time constraints, money is the biggest deterrent for many inspired travelers. And again financial planning at the beginning of the year sets the ball rolling. You need to decide whether you really need a new car right now or it could wait for a year more. The money could be used to finance couple of trips to Europe. It is advisable to take care of the necessities and keep funds aside for traveling. Again this will depend on how many short or long travel plans you have in mind. This brings us back to the first point of advance planning. The planning will aid in making decisions on expenditure, whether to buy a new iphone or keep it for travel. Yes for the cost of an iphone, you can actually visit one country like Cambodia or Georgia in that much money! Setting priorities right is a key to your question: How to travel with a full time job!
13 Planning experiences
Traveling is not a tick mark policy about things to see and marking it off the list. It is all about experiencing the culture, food, traditions. So go for a local dance show or an opera, eat local specialties, hang out in local areas, read books about the places you travel, eat food at restaurants catering to locals, visit during local festivals, visit bazaars and take a train ride. These are some of the best way to get a closer look at the culture. Instead of going for shopping, go for Hiking on the great wall of China in a distant location or explore the Buddhist heritage in Sri Lanka. The experiences will last a lifetime.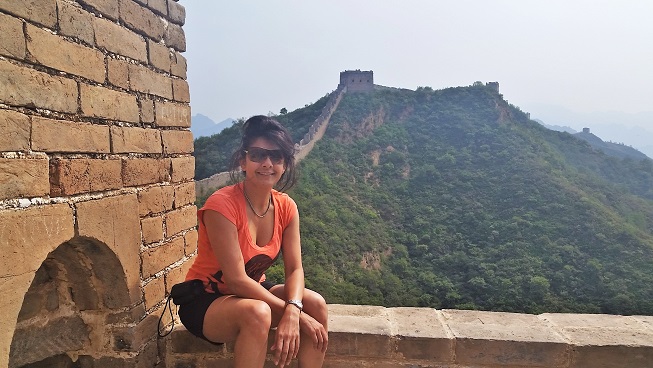 14 Luxury travel or budget travel
Stretching your dollars is an art, and a traveler knows it too well. How much money do you need to travel depends on the kind of accommodation you indulge in. Luxury travel is enticing with five star resort stay and private taxi transport. But then if you are working in a job, chances are that all the travel can not be luxurious. Smart planning helps to mix a bit of luxury with regular stuff. There is no need to spend unnecessarily on a hotel when you are going to spend most of the day by the beach or in the historical quarter. Using mix of air B&B, hostels, budget accommodations with good reviews are equally good. In fact they are far more interesting where you interact with fellow travelers and get to listen to new stories. I usually stay in a good hotel on the last day to savour and summarize the trip. And a casual conversation with a friend led to me taking a luxurious trip to Maldives.
15 Travel smart
Traveling to a place where the air tickets are cheap is a great way to indulge. Saving on airfare is a major gain to begin with. Instead of visiting the destination in peak season, plan on a vacation just before or after the peak time. That way you don't shell out on premium rates for everything from hotels to transport to food. Planning your own itinerary and booking in advance are other factors which deliver more out of every dollar. Lot of information is available on the net; on travel blogs and on tourism promotion sites. In depth research reveals ideas on traveling smart. Smart cards and other schemes offer great transport benefits. While booking my Jordan travel, i stumbled upon Visit Jordan Pass which allows entry into more than 40 sites across Jordan. I was able to save more than 100 Jordanian Dinar with one pass.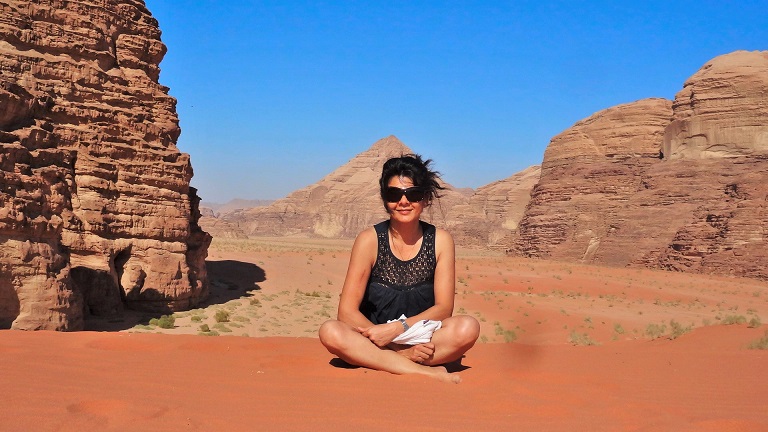 16 Learn the art of solo travel
Yes it is daunting to think of visiting a new country alone. It needs courage to step out of your comfort zone. But then waiting for a friend or a loved one to tag along can end up in disappointment. Everyone has a busy routine and different priorities. In this case setting on alone on the road less traveled can be the only option. There are millions across the world who are traveling alone. Start by traveling alone to a nearby country for 3 to 4 days. That way you overcome the inhibitions and learn how to connect with others while traveling solo. South East Asia offers great destinations for solo traveling. I took my first solo trip to Cambodia few years ago. Since then i have traveled to many countries alone. Once you have shed your fears, you will realize it is not so difficult and you meet wonderful souls along the way. You may end end up traveling with your new friends the next time 🙂
17 Keep a company of likeminded people
If your partner or family is not interested in traveling regularly, then it is wise to invest in a company of like minded people who are equally excited about exploring the world. You can always divide your travel plans; while you can take trips with your family, once in awhile you can escape to the mountains with your travel buddies. The travel groups on social media like Facebook and Twitter is a great place to engage with people of similar interest. Traveling in a company also reduces the cost of accommodation and transport.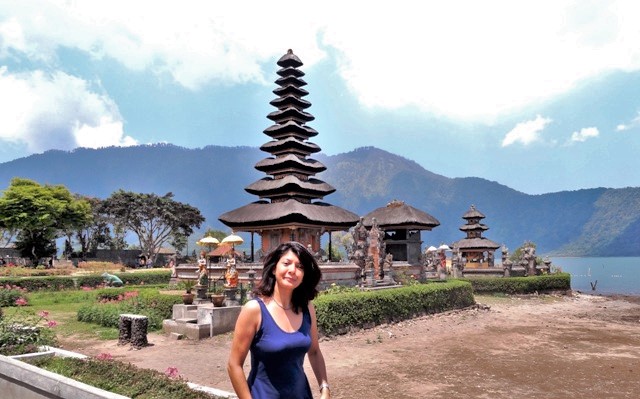 18 Having children is not a deterrent
Many couples resign to the fact that the life gets over after they start expanding the family. In Fact it is very easy to train children to travel and adjust. Traveling with small children is easier as you can pack them on your back in a baby carrier. With the grown ups you can share history and other interesting stories. If you make them read story books about the place before traveling, they will be keen to explore much more enthusiastically. Traveling imparts training to children; they learn to make new friends, learn new language, adjust to discomfort, not be fussy and experiment with different cuisine. Infact if you are a single parent, a child can be a great travel companion.
19 Keep browsing for deals
Whether a trip materializes now or later, keep browsing for deals on the net. You never know when things work in your favour. I was planning a trip to Indonesia for a very long time, and somehow it was not falling into place. Then a close friend decided to have a destination wedding in Lombok in Indonesia. Because i already had a tentative itinerary ready in my head, i focused my search and came across great deals from Air Asia. Everything fell into place in a short span of two weeks after that. I had one of the best holidays in Indonesia, including a trek to the volcano near Ubud in Bali.
20 Work hard, play harder
We all work hard and look forward to taking a break now and then. This quote applies to traveling much more than anything else. Do focus on assignments while at work, excel and be a trailblazer. And if you have worked hard, then there is no need to shy away from rewarding yourself from taking a good vacation. Whether a short holidays in the mountain or a long trip to Europe, you have earned it. So refrain from feeling guilty. We work in a cultural mindset where we can boast about our 14 hour work routine but should hide away from sharing the weekend escapes. It may be looked down upon as not-a-serious-kind. Thankfully this mindset is changing and we travelers are the protagonist leading the way.
21 Collect memories not diamonds
Those of us who work in full time jobs have certain amount of income and we need to manage within that. Of course we all would like to save, buy a house or buy jewelry. But if you want to travel, then you will have to prioritize. Where to invest the hard earned money is an art and as a traveler i have invested in traveling around the world. After my basic necessities of a house and lifestyle have been taken care, the rest goes into traveling. I believe in collecting memories which i can share, instead of collecting diamonds which would be secured in bank lockers!
Now you know the tricks of 'How to travel with a full time job'!!! So go ahead and start planning. Happy tripping!
Summary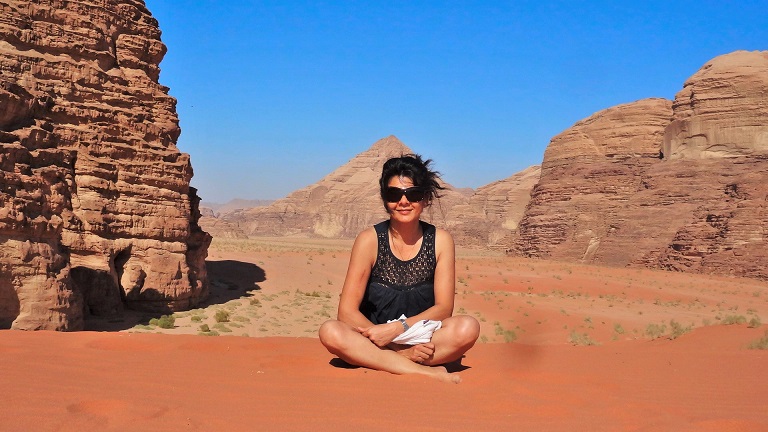 Article Name
How to travel with a full time job!
Description
Now to begin with, I have a full time job in retail and i travel. And i travel extensively for pleasure. Read more to know How to travel with a full time job!
Author