Construction of Moscow Subway started in early 30s during Stalin's Era. First 13 stations were opened in 1935. By 1939 the number of Moscow metro stations increased to 22. Some of the stations built in earlier times are beautifully designed and decorated by Soviet Union's finest artists.
Moscow metro stations are work of art in their own rights; where platforms and concourses resemble miniature palaces; with chandeliers, arches, sculptures, mosaics and frescoes decorating the walls. Some of these stations were laid deep underground, to be utilized as bomb shelters during WWII. Revolution and development are popular themes across the stations designed and built during 1940s and 50s.
Today Moscow subway is one of the most comprehensive and busiest metro systems in the world. With 185 stations and 305 kms of track, it is the most efficient mean of transport in this vast city. It ferries 8-9 million passengers per day, more than London and New York metros combined together.
Some of the best decorated Moscow Metro stations are on Brown line, starting from Park Kultury, Kievskaya, Belorusskaya and Komsomolskaya. You can change lines to visit Teatralnaya, Ploschad Revolyutsii, Mayakovskaya and Novokuznetskaya.
Here are some of the images of the most beautiful Moscow metro stations:
Tips:
Make a list of Moscow Subway Stations to visit and determine the lines with the help of Moscow Metro Map
Moscow has many places to see and do. Most of the tourist attractions and can be covered within 3 days. Read more on Best of Moscow in 3 days!
Summary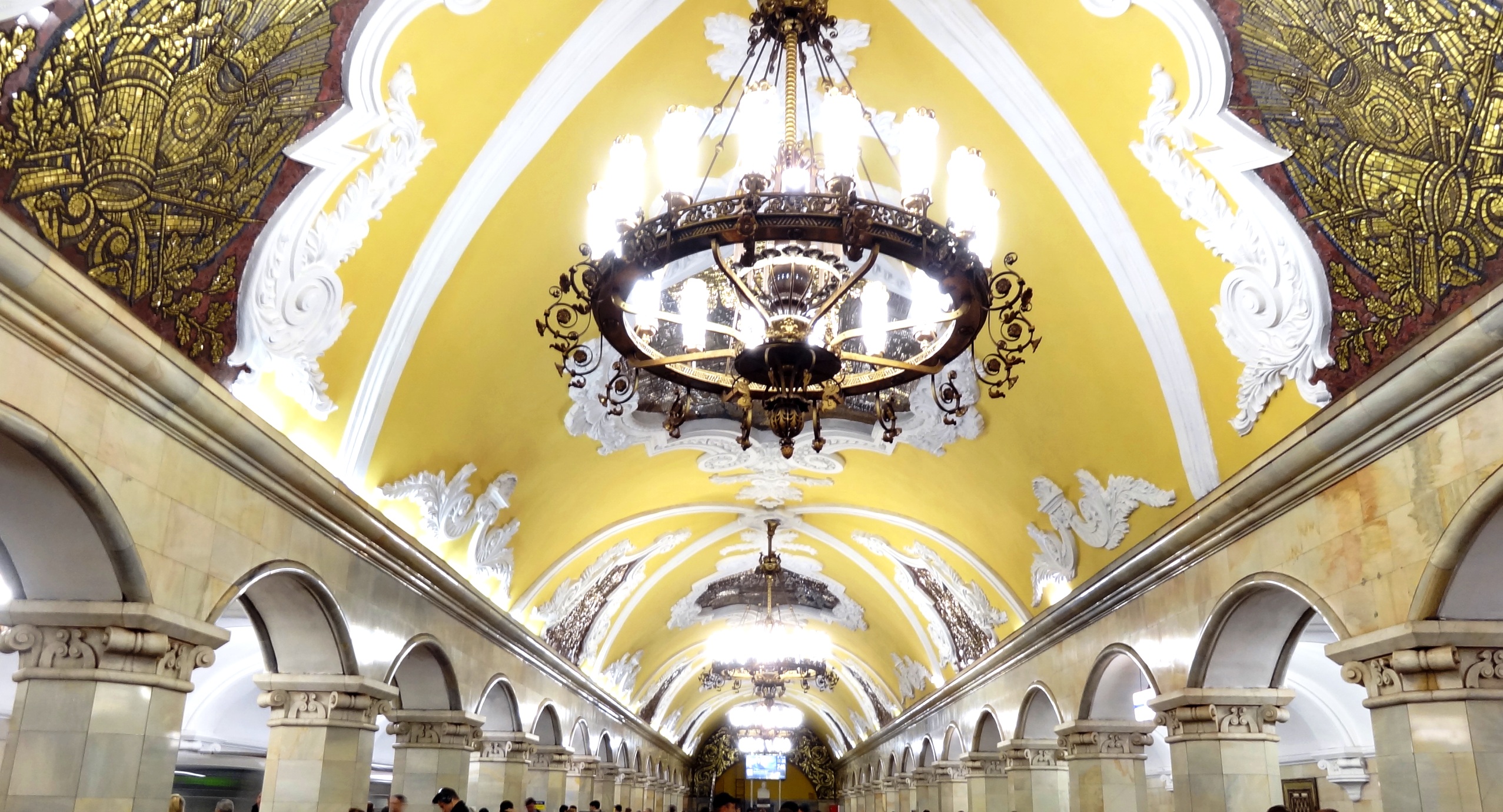 Article Name
Moscow Metro Stations- Work of Art!
Description
Moscow metro stations are work of art; where platforms & concourses resemble miniature palaces. Some of them are designed & decorated by well known artists!
Author