Things to do in Padova
Considered to be the oldest city in northern Italy, Padova is located in Veneto region worldwide famous for being home to Venice. Though under an hour from Venice, Padova is uniquely different with its astonishing array of Medieval architecture and there are many things to do in Padova.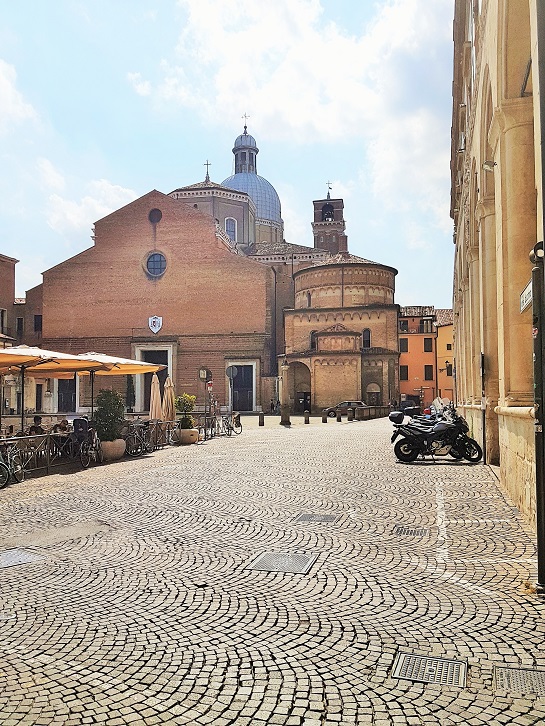 One can easily spend a night or two in Padova in Italy. I was fortunate enough to visit my dear friend Dora who hails from this lovely city; because of her i ended up spending 4 nights in Padova. I stayed with her family and loved every bit of it. The connectivity by frequent regional trains made it possible for me to visit Venice while keeping Padova as my base. It takes 25 minutes and 4 Euro by train to get to Venice. In fact it is an economical alternative to staying in crowded, expensive Venice.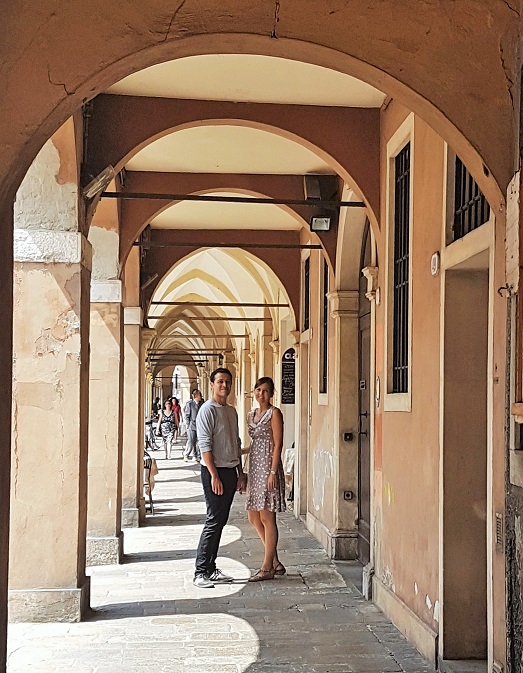 Discovering the city on foot was easy. I enjoyed exploring relatively quaint historic center. Dora pointed out that the streets lined with arcaded passages is a classic architectural style of Padova. Though perpetually under the shadow of Venice, Padova is flanked by its own canals and bridges cutting across the town. The picturesque city has a fare share of Renaissance opulence interlaced with Medieval magic.
Here are some architectural marvels and Things to do in Padova which do not feature in mainstream Italian guidebooks.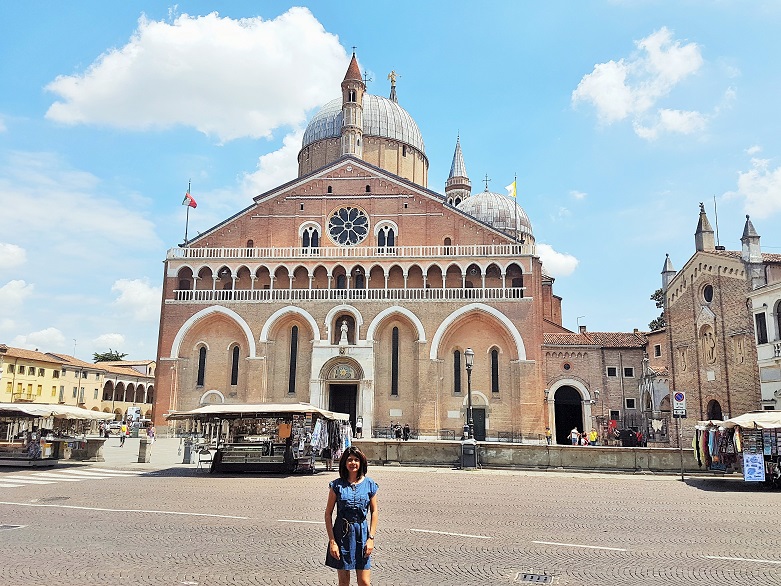 Great Basilica di San Antonio
Occupying the centerstage in the historic quarter of Padova, the multi domed basilica is a pride of Padova. The monumental structure is unmissable from any corner in the center and tops the list of Things to do in Padova. Constructed in 1232, the gigantic medieval edifice is the burial site of St Anthony of Padua. It is one of the eight international shrines recognized by the Holy See which makes the basilica a popular pilgrimage site.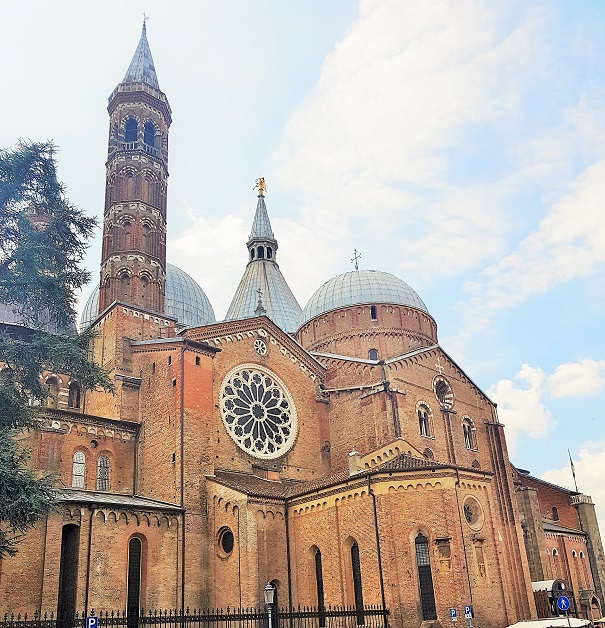 The awe inspiring interior of the church is filled with Renaissance treasures. I circled around the Cappella del Santo in silence where the saint's tomb was covered with requests and thank you notes from devotees. It was a sublime experience to walk with other devotees and offer prayers. I even deposited a small request before moving on.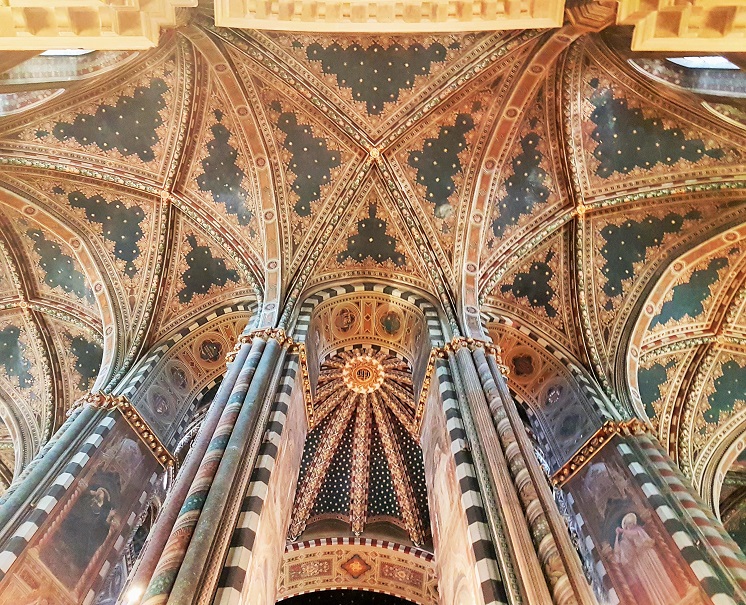 Do not miss visiting the old quarter in the night. The Basilica di San Antonio comes alive under the warm illumination in the night. The stroll around the center gave an opportunity to capture stunning images of Padova's main attraction!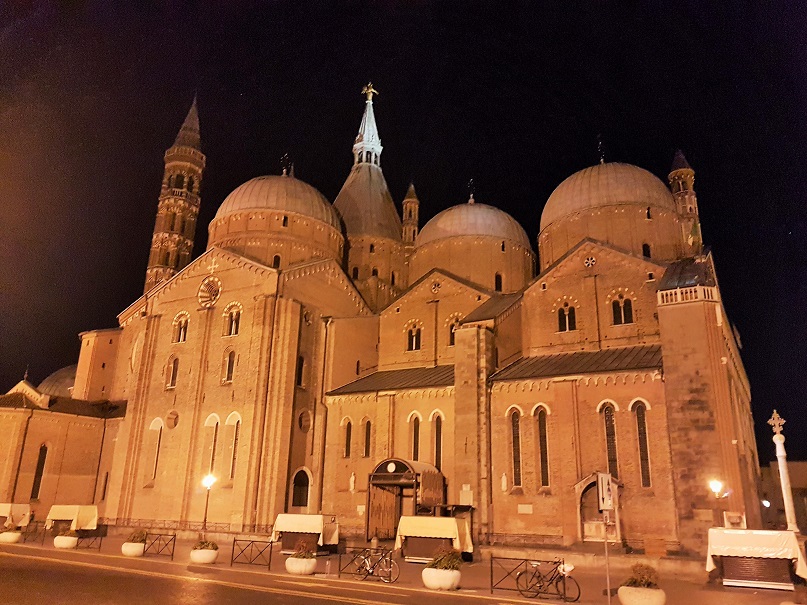 The Baptistry
While passing by Piazza del Duomo designed by Michelangelo, I reminisce over Piazza san Marco in Florence. We popped in the adjoining 13th-century baptistry which is studded with highly detailed frescoes painted by Giusto de Menabuoi covering the ceiling and all the walls. The Cappella degli Scrovegni, Padova's version of Sistine Chapel is another Renaissance masterpiece which commands a visit.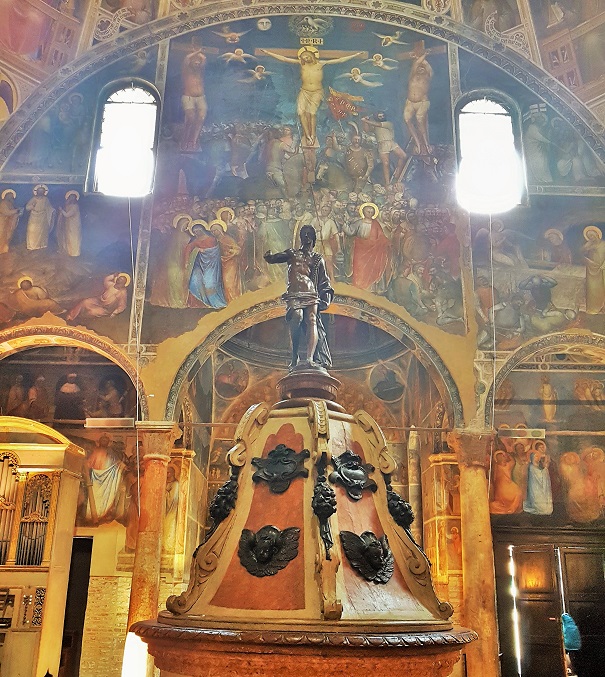 Palazzo della Regione
The impressive town hall sits in the centre of the square separating the vast space into two piazza. A fruit market, Piazza della Frutta, is located on one side whereas a vegetable market, Piazza delle Erbe, on the other side. The town hall has stood in the piazza since 12th century witnessing the civilian progression of Padova. The iconic roof on top the town hall is considered the the largest unsupported roofs in Europe.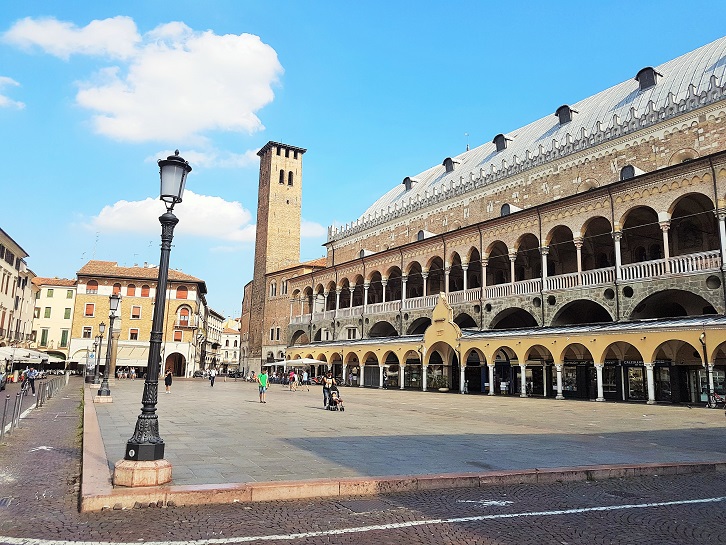 The strolling around the historic center was like a treasure hunt stumbling upon many Renaissance gems one after the other. The Piazza dei Signori was another historical square with Torre Dell'Orologio (Clock Tower) as its main attraction.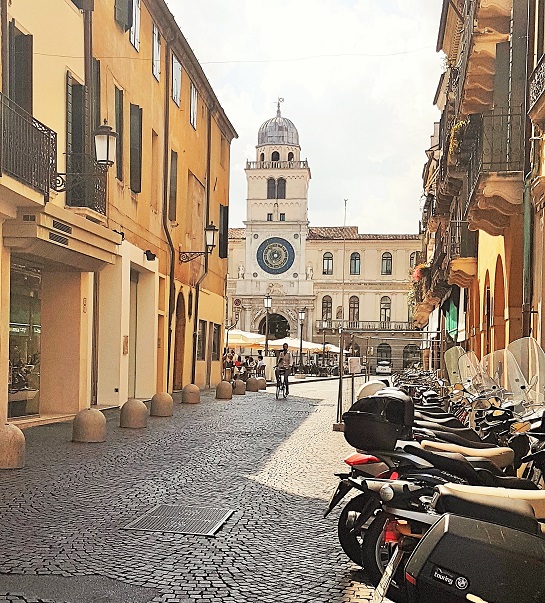 Prato Del Valle
As we walked further, the narrow historic center gave way to a massive open space famously known as Prato. A hangout zone for locals and students, the elliptical piazza is circled by a small canal flanked by around 90 statues depicting various important figures in the history of Padua. With colossal 90,000 square meter, the Prato Della Valle is the largest square not only in Italy but also in Europe. Spending an evening at Pratoo is a must Things to do in Padova! Home to the second oldest university in Italy, the old quarter and Prato still buzz with hip student population.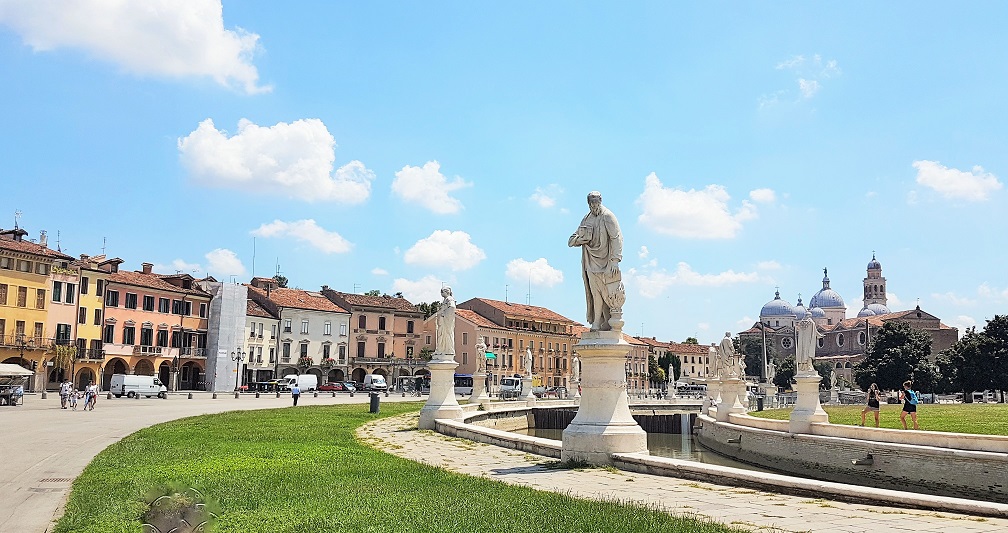 The University of Padova
Padova hosts the famous University of Padua, the second oldest university in Italy. Founded in 1222, the university has been a functional academic institution with a history of more than eight centuries. The university hall is worth a visit where Galileo Galilei, Copernicus and other notable historians and academicians taught.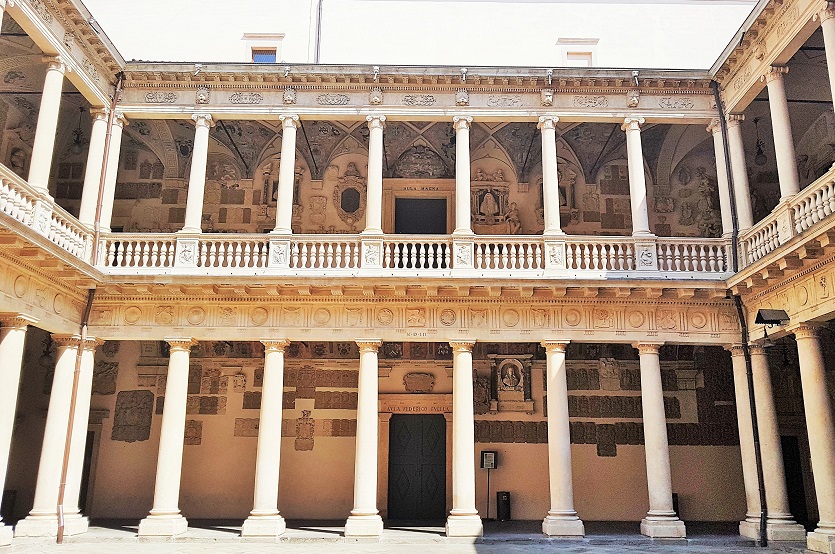 A tour of the main building Palazzo del Bo revealed impressive Aula Magna, covered wall to wall with coats of arms of professors and students since 15th century.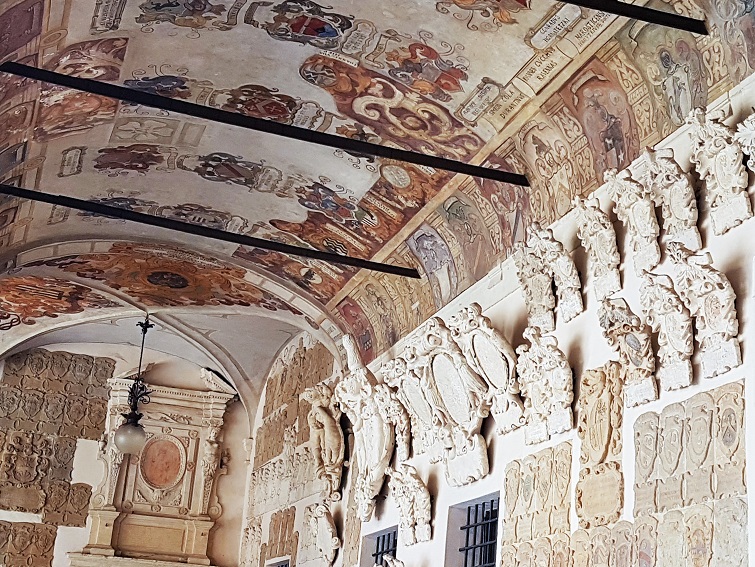 Caffe Pedrocchi
At the corner of Piazza Cappellato Pedrocchi, this charming building was hard to ignore. As Dora pointed out, Caffe Pedrocchi was one of her favorite cafes during her growing up years. As the name would suggests, this fantastic cafe allows owners to bring their beloved dogs! No wonder!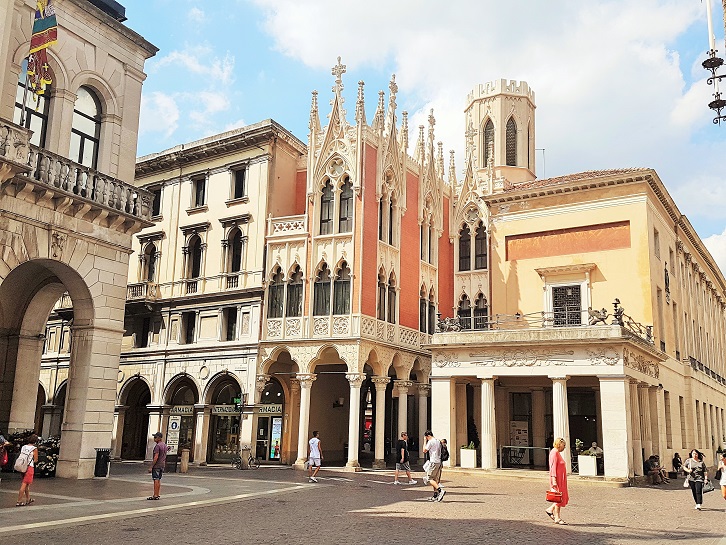 Where to eat in Padova
After an afternoon stroll we headed to the Jewish quarter where Dora treated us to a lunch in one of her favorite restaurants. The local fare included cod fish baccala cooked in three different varieties. We gorged on home cooked delicacies with chilled prosecco (famous Veneto produce). I was already in love with Padova and the conversation revolved around visiting again in the future!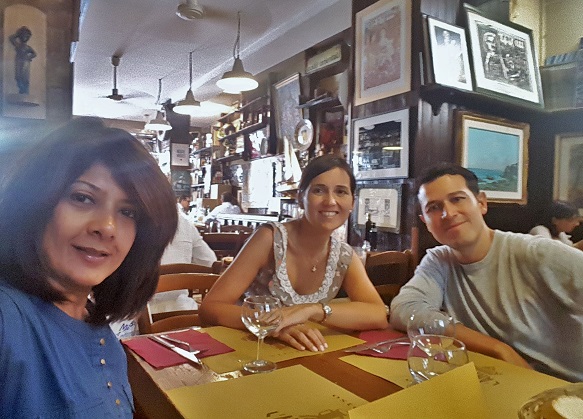 During my stay there I also learned that Padova is a great place for shopping. The piazza around the center is dotted with well known designer boutiques. But what attracted me were the lesser known local designers and boutiques. With ongoing end of season sale, it was a bonanza i had not thought of!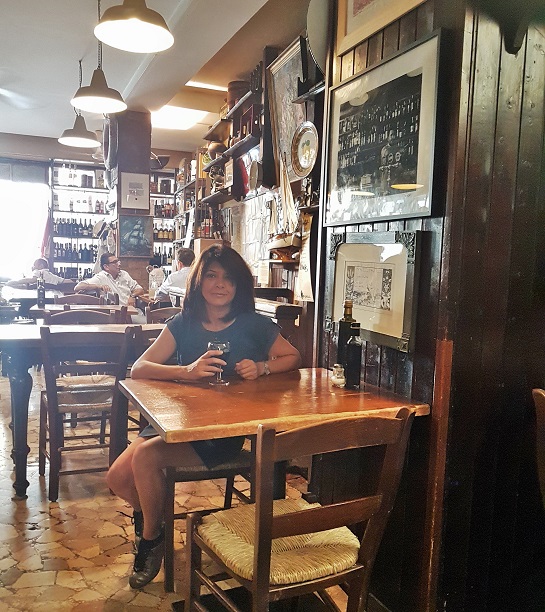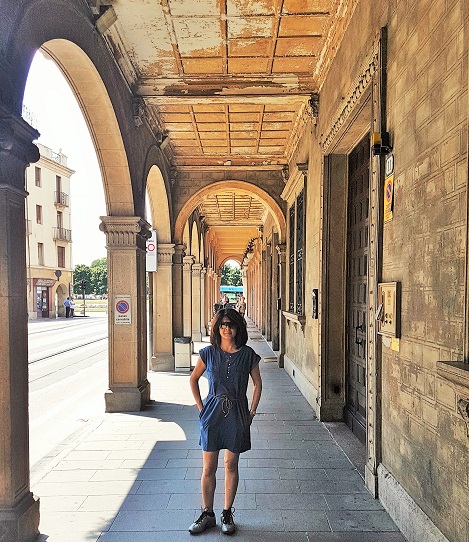 I stumbled upon Padova when i decided to visit my best friend's hometown in Italy. Getting lost in narrow medieval streets and stumbling upon historical and cultural treasures left lasting impressions. Having lived in Florence for 2 years, i couldn't stop drawing parallel between the two cities. For me Padova had the quintessential Italian charm yet it was quaint and reasonable unlike Florence or Venice which are overrun by tourists year round!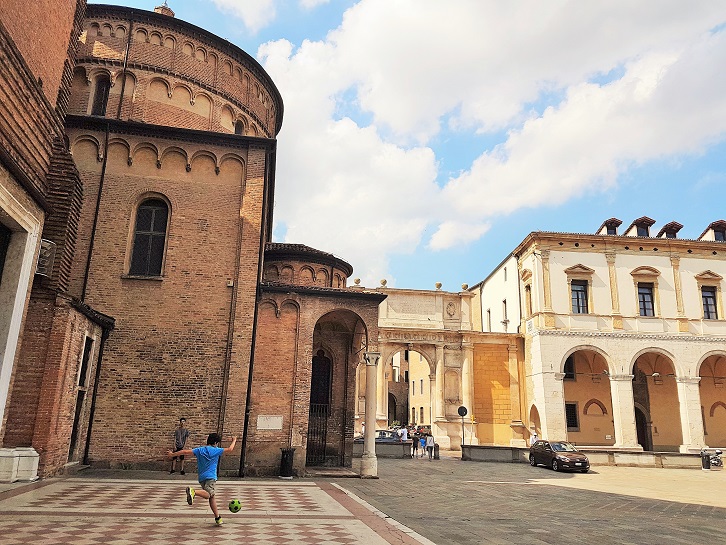 Things to do around Padova
I took day trips from Padova to Visit Venice and the islands. The Island hopping around Venice including a boat trip to famous islands of Burano and Murano was something i was looking forward to for quite a while.
Summary
Article Name
Why Not To Miss Visiting Padova On The Way To Venice!
Description
Though under an hour from Venice, Padova is uniquely different with its astonishing array of Medieval architecture. Home to the second oldest university in Italy, the old quarter of Padova still buzzes with hip student population. Here is a list of many architectural marvels and Things to do in Padova which usually does not feature in mainstream Italian guidebooks.
Author