Historical connection between Uzbekistan and India
India and Uzbekistan share historical and cultural ties for centuries and when you Travel To Uzbekistan you see the cultural overlapping of the region's music, dance, cuisine and architecture. Western India and Samarkand had regular trade exchanges during flourishing history of silk route. We have read about Babur and Temur Lane in our history books, and these emperors hailed from Uzbekistan. Emperor Babar who established Mughal Dynasty in India was one of the most successful Temurid sons.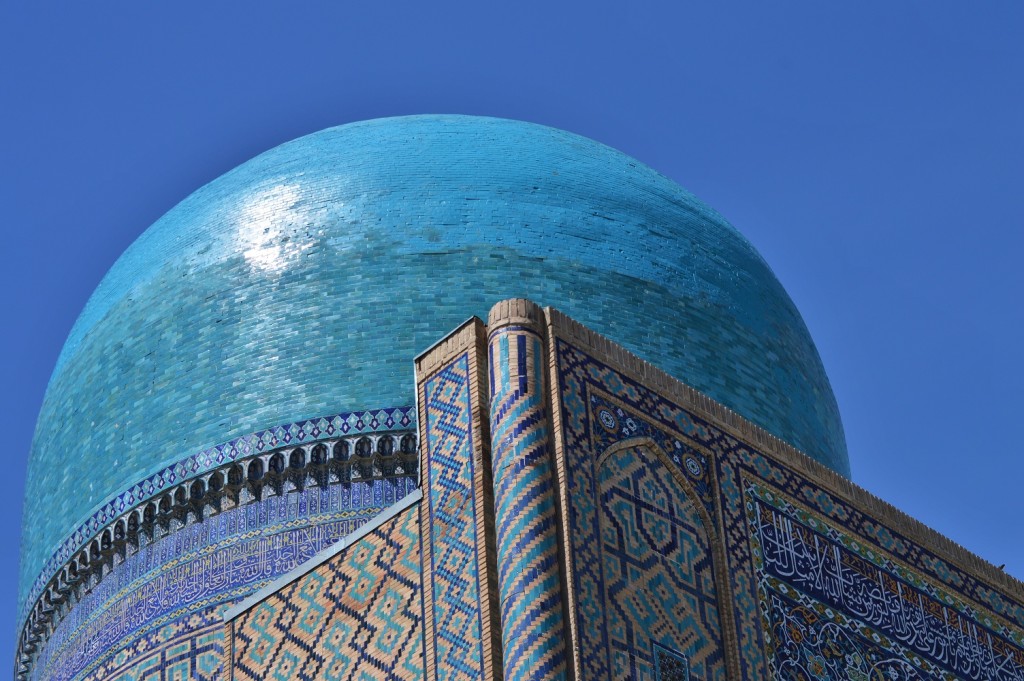 Travel To Uzbekistan
Uzbekistan is really really close to India. The flight between Delhi to Tashkent takes the same time it takes to from Delhi to Colombo! Uzbekistan Airways offer almost daily flights at decent timings and it takes 3 and half hour to get to Tashkent. Time zone wise it is just half hour behind India.  A week long travel plan can cover important travel destinations of Tashkent, Samarkand, Bukhara and Khiva easily. Ideally it would be easy to land in Tashkent, spend a day and move on to Samarkand, Bukhara and Khiva and then fly from Khiva to Tashkent to catch a flight back.
Traveling around Uzbekistan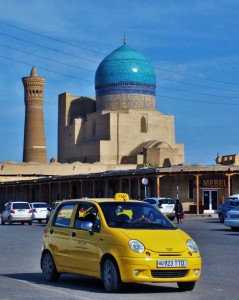 Traveling around Uzbekistan is quite cheap. Yellow cabs are easily available to travel within the city. One can flag any car for that matter to be used as a taxi. The rate should be pre negotiated in order to avoid hassles later. Taxis are easily available to travel between two cities. 500 kms/ 5-6 hours of journey would cost $25. Shared taxis are cheaper but cramped, they make a great option for backpackers and younger travelers. Sharing gives an opportunity to strike conversations with locals, who are eager to try their broken English and test their Bollywood vocabulary.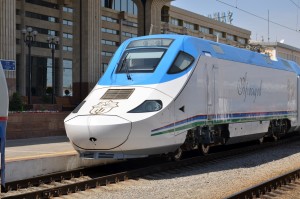 Day trains and sleeper night trains are convenient for intercity travels. 12 hour journey by Business class sleeper coach from Samarkand to Urgench costs @ $18. Whereas Bukhara to Tashkent chaircar during the day costs @ $12. We did last minute train bookings there to travel from one city to the other, but advance bookings are recommended during peak season as Uzbekistan gets regional tourists from within and from nearby countries like Kazakhstan, Tajikistan and Kyrgyzstan.
People of Uzbekistan
This is one reason to travel to Uzbekistan, for its people! I was fascinated to find loving, caring, warm uzbekis wherever we traveled. There is kindness everywhere. 
People are ready to help even though they do not understand languages besides Uzbek and Russian.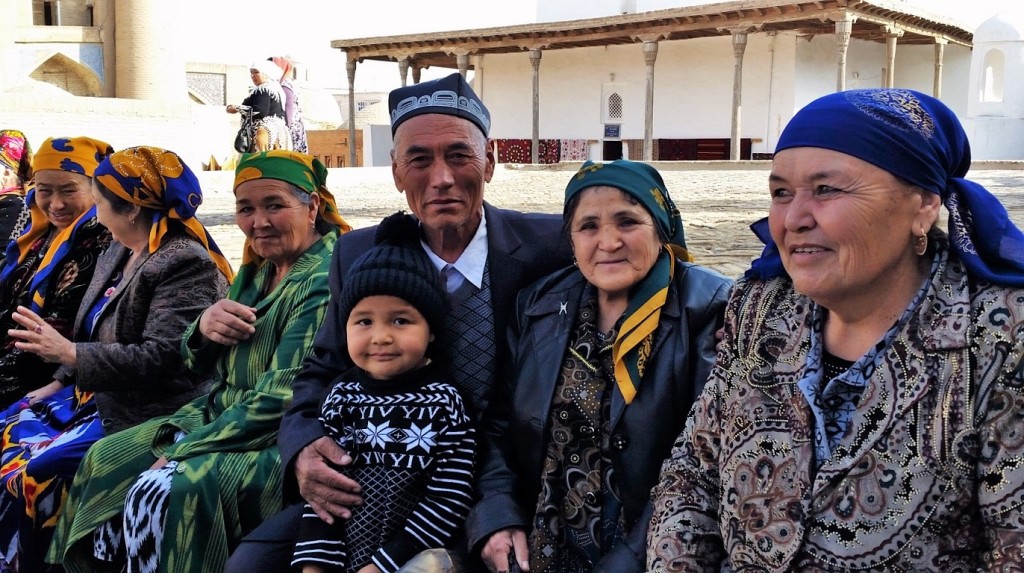 Though it is remarkable to find some common Hindi/ Urdu words which have percolated through history in India Uzbekistan. And there you strike conversations with animated movements and limited vocabulary. If you know Russian, it will make your travel easier in the entire region.
Influence of Bollywood in Uzbekistan 
Uzbekis love Indian cinema and teleseries. Indian movies have traditionally been popular in Uzbekistan. Ramayan and Mahabharat serials have been telecasted at least once on every single UZ channel.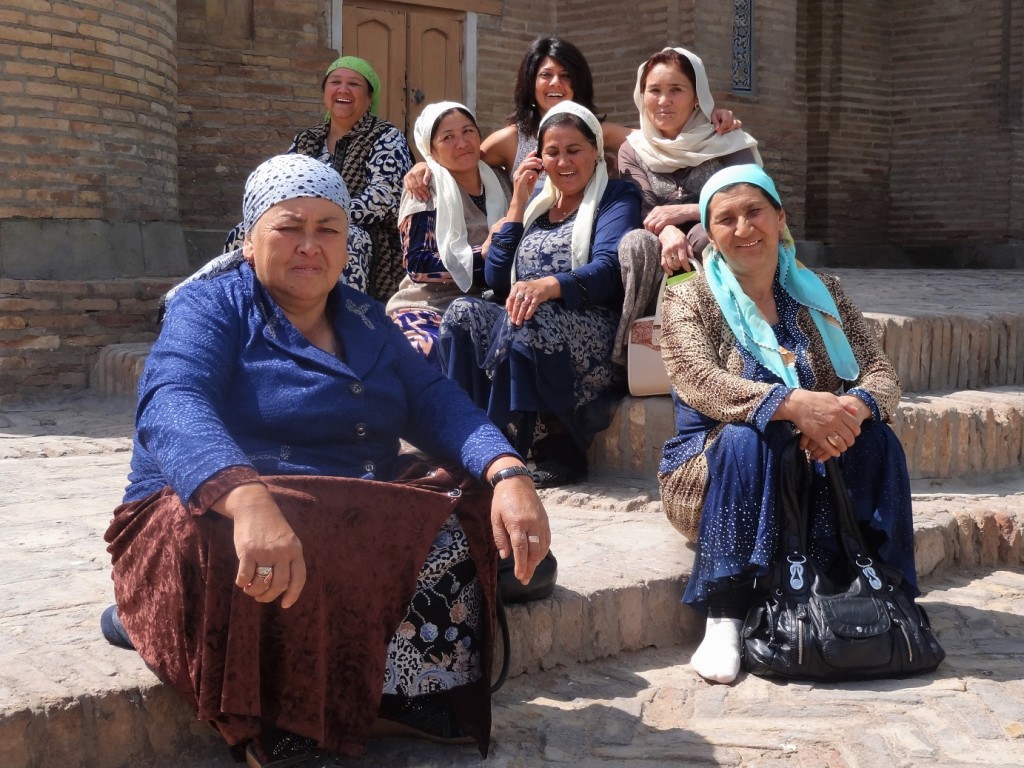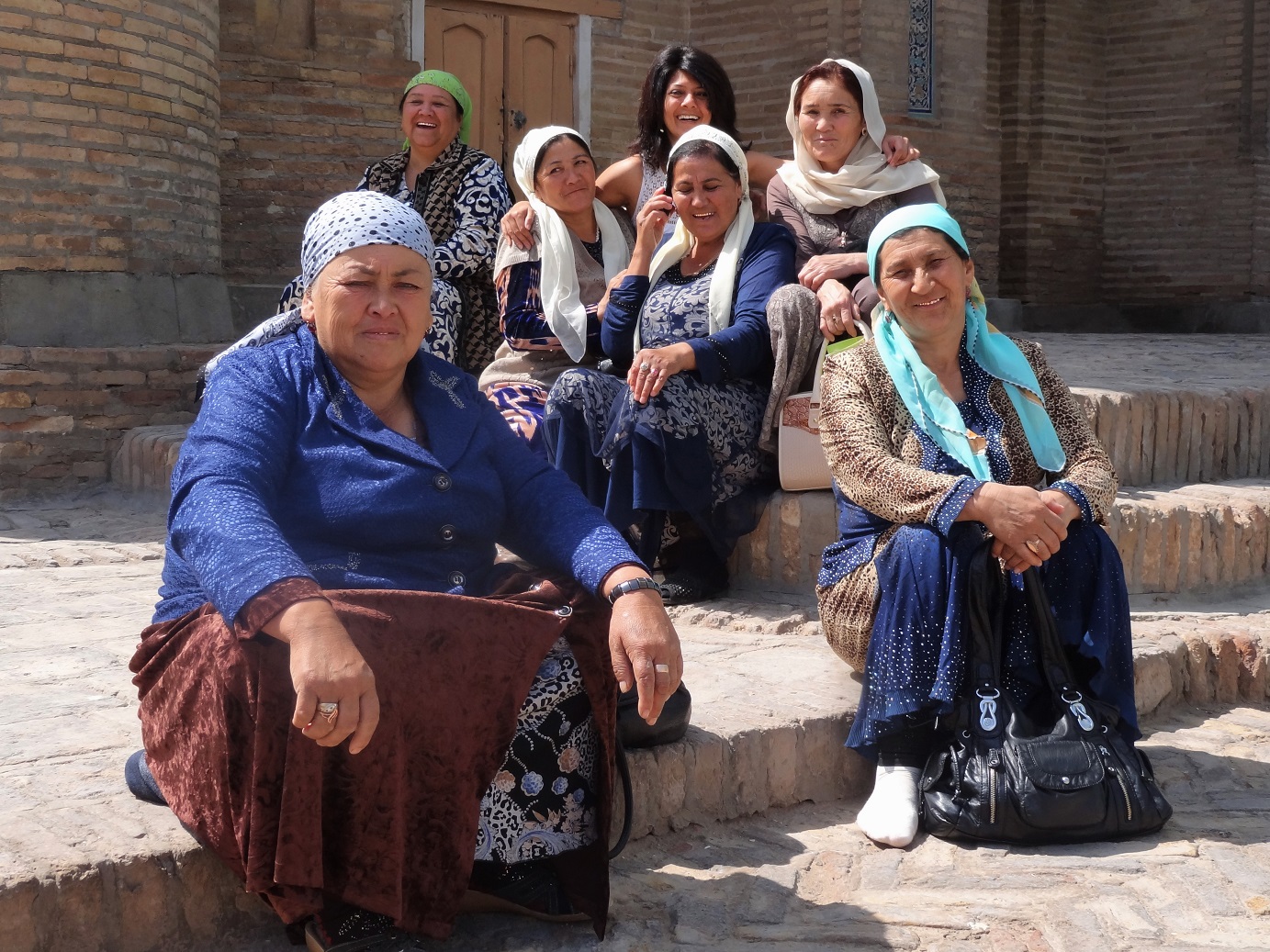 Our heroes Raj Kapoor, Mithun Chakraborty and Amitabh Bachchan are equally immortal for Uzbekis. They are fond of dancing and Mithun Da's 'I am a disco dancer' and 'jimmy jimmy jimmy aja aja aja' still make regular appearances on restaurants dance floors and in discos. Uzbek FM radio regularly plays latest Bollywood hits.
They are in love with Shoh Rukh Khan, Solman Khan and Preity Zinta. Uzbekis are living in a similar familial set up like us in India, no wonder Baghban is their all time favorite movie. 
I was warmly welcomed, kissed and hugged by elder Uzbeki women.They also saw Radhika Madan aka Ishani in me, and wherever i went they would start calling out Ishani Ishani and get curious if i am actually her. With a name close to Preity Zinta (Priti Zararia), I posed for enumerable selfies with youngsters.
Food in Uzbekistan
Uzbekistan cuisine is partly similar to North Indian food which includes Kebabs, shashlik, pilaf (pulav), chicken/ beef curries, nons and rotis. Vegetarians will have to stick to nons and salads, sometimes leading to an overdose of cucumbers and tomatoes. But then Italian pizza and subways are available in most of the cafes and are not very expensive. You can find paneer in UZ, which could be a saving grace for many vegetarians.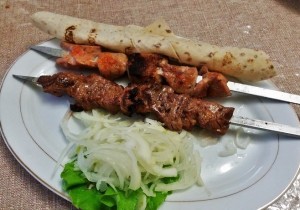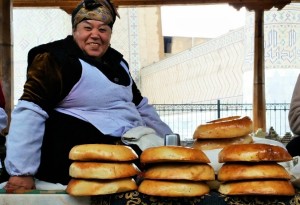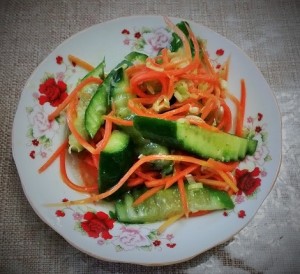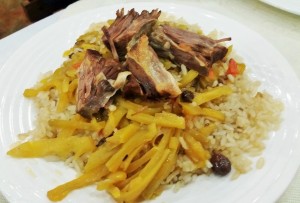 Cost of Travel to Uzbekistan
Uzbekistan is a cheaper destination. It can be compared it with other South East Asian destinations of Cambodia or Vietnam. At the time of writing this Dollar to Sum conversion is $1 = 2800 Sum. In black market one can get more than double the amount of Sum for each dollar, $1 = 6400 Sum. Most of the travelers encash dollars in black market, yielding higher local currency. Be prepared to carry wades of cash in your backpack!
A decent 3 star accommodation close to the center costs $30-40 per night.
Entrance fees for monuments usually range from 3000 to 14000 Sum. That would be from 50 cents to $2.
A decent meal for 2 at a well known restaurant would cost @ 80000 Sum, that is $12 on a higher side with 2 glasses of wine.
Uzbekistan Tours and Visa
Visa is a bit of a nightmare, but not difficult for India Uzbekistan. And this is one of the most expensive parts of the trip. One can apply for visa directly or go through a travel expert in Uzbekistan. A travel planner will make the trip expensive by at least 50% though.
If you decide to plan a trip yourself, the tricky part is to get LOI from the Ministry of Foreign Affairs in Uzbekistan. Most of the travel agencies will push you to book the hotels, taxis and travel itinerary through them.
After my days of research, I found one agency which guided me and helped me in getting LOI without any hotel bookings or trip planning, of course at a certain fees. You can contact Uzbekistan Tourism Expert Page Tour for LOI request. Olga at Page Tour is very helpful and diligent. Once the LOI telex is received here in the local embassy, the visa is guaranteed. Immigration is generally lengthy but hassle free for tourists.
Weather in Uzbekistan
It is a surprising revelation that entire Uzbekistan gets snow during January! Late March/April are good months to travel, as it sees Delhi kind of winter. After May it starts getting hotter. Uzbekistan can make a great family vacation, given the reasonable expenditure for food, stay and traveling. For families best months to Travel To Uzbekistan would be during October November when schools have vacations and the weather is relatively cooler.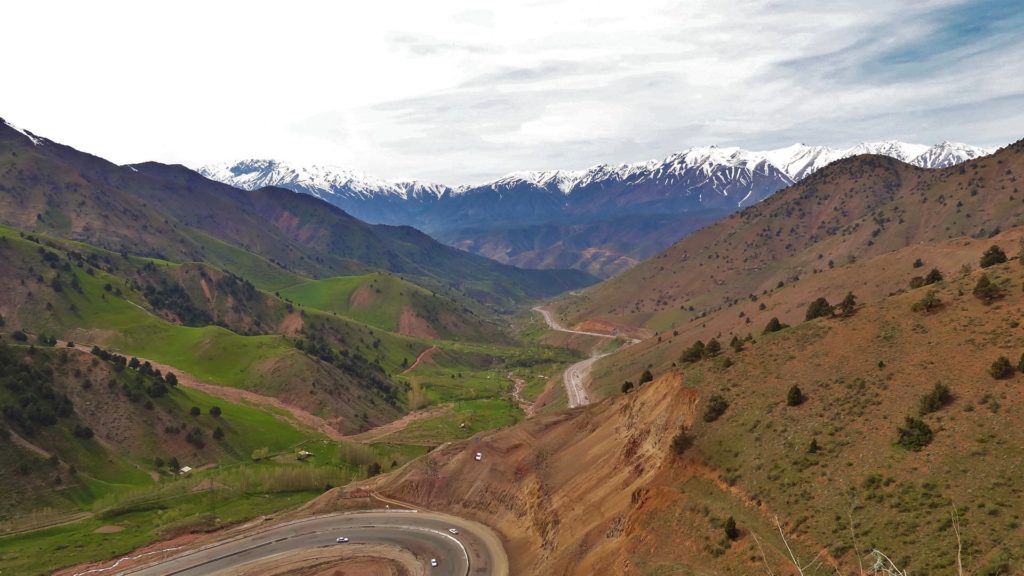 What i experienced was an utter delight. No stories from friends had prepared me for this epic Travel To Uzbekistan, it turned out to be far more special with Ishani in their hearts. I am certain every Indian who decides to travel to Uzbekistan would return with memories to savor for a lifetime! Please note Uzbekistan is a safe place to travel. 
Read about prominent silk route destinations:
Summary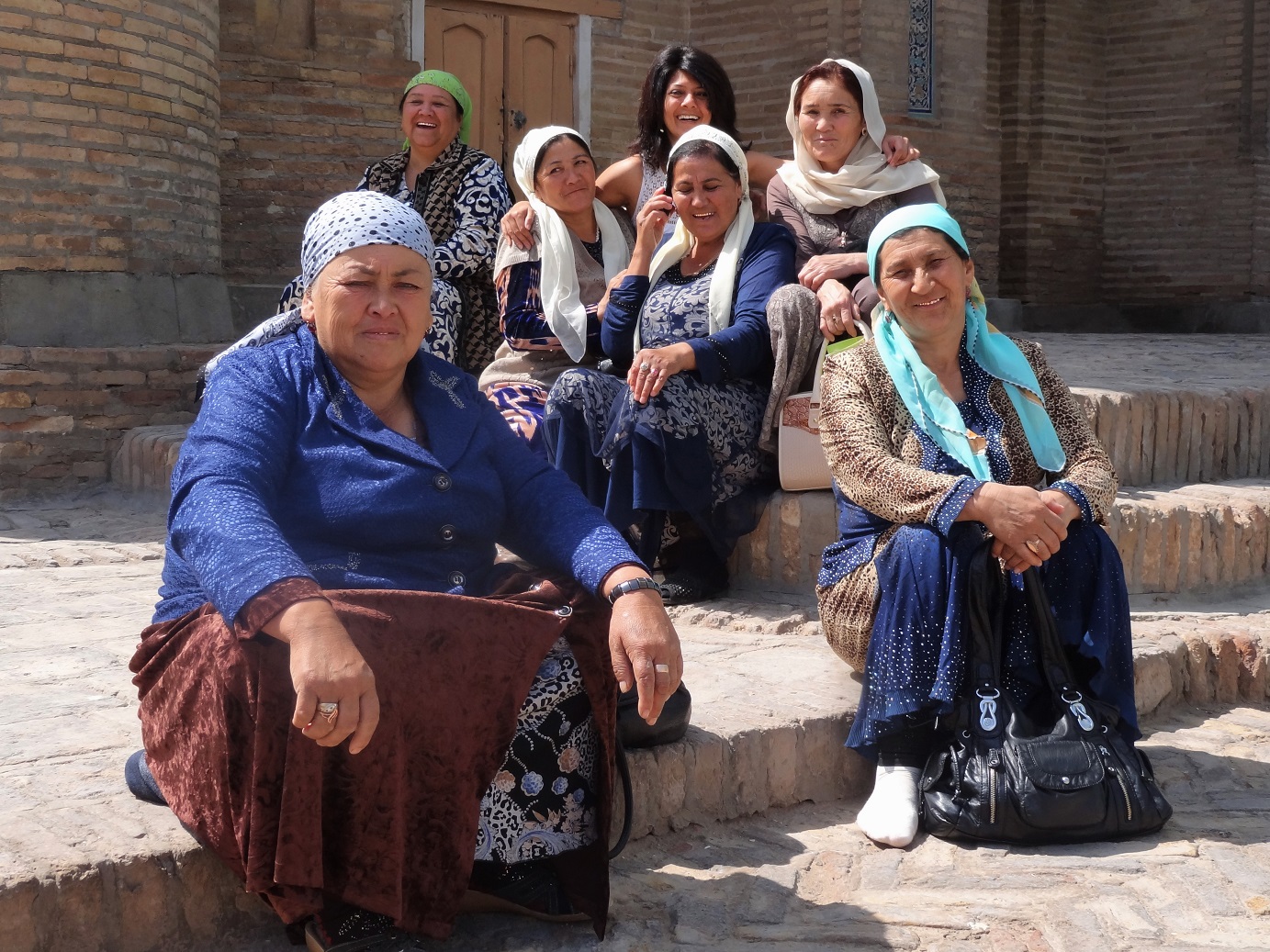 Article Name
Reasons Why Every Indian Should Travel To Uzbekistan!
Description
One reason to travel to Uzbekistan, is for its people! I was fascinated to find loving, warm uzbekis everywhere i went. There is kindness everywhere!
Author